These mouthwatering keto lunch ideas will help you to stay on track with your healthy eating.
Whether you're looking for a keto-friendly sandwich, a hearty bowl of soup, or something savory and satisfying for dinner, these ideas are sure to fit your needs.
So whether you're craving bacon or chicken, or want something savory and heavy but still keto-friendly, this list has keto recipes for all occasions.
This list has it all from savory sandwiches to hearty soups.
And of course, there are plenty of keto-friendly dishes to enjoy, too!
Ready?
Get cooking!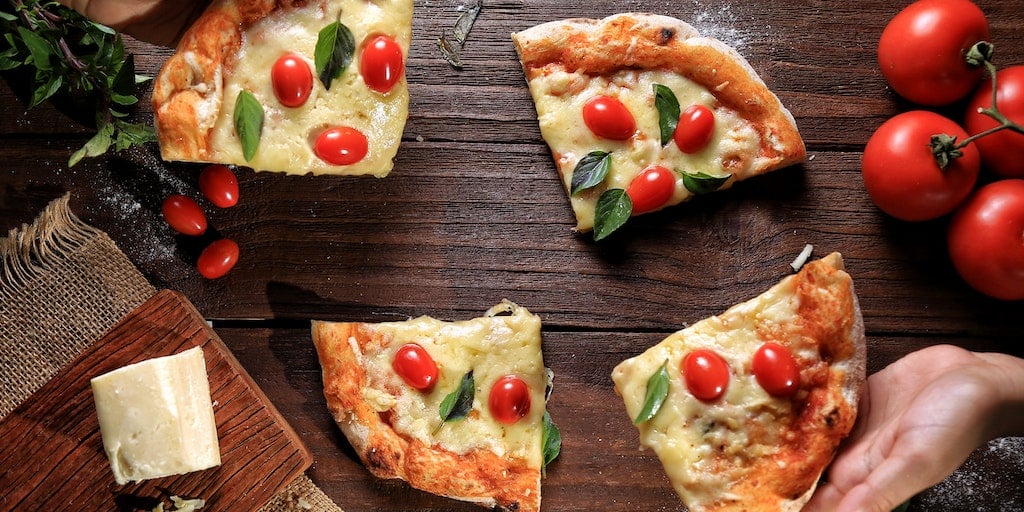 This BLT chicken salad is the perfect side dish for your next picnic or lunch.
The crispy bacon and soft avocado slices provide a unique texture contrast, while the creamy mayo and creamy ranch dressing are the perfect balance of flavors.
Not only does this salad look great, but it tastes even better.
It's also low carb and keto-friendly!
Want to try a new flatbread recipe?
This keto low-carb flatbread is the perfect starting point.
It's crispy on the outside and soft on the inside, with a hint of cheesy goodness.
It's also so easy to make!
You can serve this dinner party side dish as an appetizer or filling for your next meal.
Or enjoy it as a sweet treat by yourself.
Whatever you do, don't skip this recipe!
You won't be able to go wrong if you give it a try.
The best way to enjoy a Philly cheesesteak is from the roll.
I like to start with a strip of ciabatta, then layer on some good cheese and everything else for maximum flavor.
You can also add more veggies if you want, but I don't go crazy with it unless I'm feeling particularly adventurous.
If you're craving a Big Mac but don't want the guilt of carbs, this keto Big Mac salad is for you.
It features juicy meat and fresh veggies all dressed in a delicious ketchup-based dressing.
This version is loaded with lean ground beef and crisp lettuce, along with plenty of condiments.
You can serve this as a main dish or side dish.
Either way, it's delicious.
Next time you're craving pizza, give these low-carb pizza rolls a try.
They're crispy on the outside and tender on the inside.
And although they're lower in carbs compared to traditional pizza, they're still tasty.
Plus, it takes less than half an hour to make!
It doesn't get much easier than that.
Avocados are not only delicious, but healthy too.
They're loaded with monounsaturated fats and fiber, antioxidants, and vitamin E.
If you're looking for a healthy alternative to mayo this is the recipe for you.
Crunchy avocado slices join the creamy eggs in this keto egg salad recipe.
It's perfect as a light lunch or side dish to any main meal.
If you're looking for a healthier version of your favorite childhood snack, it's time to try this bacon ranch turkey pinwheel recipe.
These waffles have juicy turkey breast tucked between two fluffy eggs and drizzled with thick, creamy ranch dressing.
What more could you ask for?
Serve them as finger food or use them in a savory breakfast dish.
Either way, they're sure to be a hit!
Sub sandwiches are the perfect combination of the classic Italian sub and the Italian pita pocket.
This particular sub rolls up with a tasty mix of mozzarella, ricotta, and parmesan cheese.
There's also plenty of basil and cream cheese to drown everything out.
It may look intimidating, but this recipe only requires six ingredients!
Even a beginner can master this quick-and-easy sub roll-up.
These keto fried chicken tenders are perfect for any occasion.
They're just as good as the real thing, but without all the carbs.
When it comes to chicken tenders, these are a must.
They're crispy on the outside and juicy on the inside, so you can enjoy them in a variety of ways.
If you want to turn these into something special, try adding some chives to the batter.
It gives them more flavor and makes them look even more delicious!
If you're looking for a low-carb sandwich, look no further than this chicken club sandwich.
It combines tender chicken with rich spices and creamy Swiss cheese.
Plus, you get the added bonus of bacon, lettuce, and tomato for a crazy-good lunch!
Serve this delight on your favorite toasted bread for a hearty meal.
Or serve it as an appetizer or snack in your party favors bag.
This low-carb chicken wrap with bacon and avocado is a perfect lunch recipe.
The combination of carbs, protein, and fat in this wrap gives you all the benefits of a well-balanced meal.
It's great for busy weekdays when you need something healthy to fill your belly up.
And don't worry; it tastes just like your favorite fast food!
Taquitos are one of my favorite keto treats.
These deep-fried tortillas are something you'll want to make again and again.
They're packed with savory bacon and tangy ranch dressing, so even the pickiest of eaters won't be able to resist these tasty little morsels.
For this recipe, you'll use reduced fat cream cheese and sour cream for that crumbly texture.
The taquitos will also be more than satisfying once they come out of the oven!
Cauliflower is often so underused as a vegetable, and that's a shame.
It's loaded with fiber, and it's also low in carbs.
Can you believe there are only five grams of carbs in one cup?
This keto cauliflower mac and cheese should be your new favorite dish.
The cauliflower adds more protein than mac & cheese without any other ingredients!
It takes about 15 minutes to make this cheesy and delicious meal (and no boilers here!).
Chicken fried rice is probably one of the most popular keto recipes around, and it's easy to see why.
This dish is loaded with protein and tons of veggies.
And the secret ingredient?
Olives!
These salty little morsels are a great way to add interesting flavor that won't overpower the otherwise mild rice.
Add some crispy bacon bits for extra yumminess, or try out this sweet potato alternative if you have carb cravings.
These breadsticks are the perfect appetizer or light snack.
They're made with only four ingredients and take only 30 minutes to make.
Full of flavor and texture, they're so easy to customize.
You can use pizza sauce, fresh herbs, or marinara for this recipe.
Don't forget to bake them until golden brown!
Here's another mouthwatering fat bomb recipe.
This time, you get to enjoy the flavor of bacon and dill pickle with a ton of healthy fats!
They taste like bacon in a jar, but they're still keto-friendly.
Plus, they're so scrumptious, you can even make them for breakfast.
These ham and cheese cups are a great way to use up leftover ham.
The cup is filled with a savory egg mixture and cheddar cheese.
It's savory, salty, creamy, and oh-so-delicious.
This recipe is not only easy but also looks impressive!
You'll love how easy these keto mozzarella sticks are to make.
You can even make them ahead of time and freeze them for later.
After a couple of days, you can cook these up and enjoy a tasty treat on the go.
They're ideal for serving with cocktails or dipping into your favorite sauce.
They also work great as finger food.
This hearty soup is all about the broth, and it's brimming with cheese to boot!
With a combination of chopped tomatoes, Italian seasoning, chicken broth, and spinach, this soup is almost too good to be true.
It's thick, creamy, and full of flavor.
Although you might not believe that it takes only 30 minutes to make a big batch. But then again…you never know!
If you're looking for an easy way to add more nutritional value to your diet, these keto spinach balls are the perfect snack.
These low-carb treats are packed with protein and healthy fats and make a great addition to any kid's menu.
They're a fun way to get your kids excited about their bodies!
Move over Crunchwrap, there's a new boss in town.
This crispy and savory donut is everything you love about the Tex-Mex snack.
Only it's way better for your waistline!
Crispy on the outside, soft and delicious on the inside, this is heaven on earth.
And when in Rome… so to speak.
I had no idea how good these would be, but they're definitely one of my favorite snacks.
To make them low carb, use a gluten-free flour blend that contains almond meal.
The dough will be rich and chewy without being too heavy or dense.
Chicken parmesan is a savory and flavorful dish that's perfect for making in the slow cooker.
It can be made ahead of time, which makes it great for busy weeknights.
This recipe calls for rotisserie chicken, which makes it even easier.
But if you have leftover chicken or some other leftovers, that's fine too.
You can also use ground turkey or pork as well, if you prefer a different flavor profile.
This pizza is insanely crispy, cheesy, and loaded with bacon.
The best part?
This keto pizza is super easy to make.
Just throw all of your ingredients into a food processor or blender and blitz until smooth.
Then, you'll just need to bake the dough on a pan for about 25 minutes.
It's ideal for those who are trying to lose weight because it's low in carbs but high in flavor.
Okay, so it doesn't have a "recipe" title. It does have a few ingredients, though.
But let's be real, most of you can make this chili on the fly with just four items: chili powder, cumin, onion powder, and garlic powder.
The only thing you might need is pepper because that's such a hot spice.
But if you use cayenne pepper instead of paprika (or not at all), you won't need to add any salt.
Either way, it will rock your world!
Broccoli isn't the prettiest side dish, but it's so good for you!
Using canned broccoli instead of fresh will make this recipe keto-friendly without sacrificing flavor.
The dressing uses olive oil and vinegar to bring out the broccoli's natural flavors.
You can adjust the ingredients as needed to make it keto-friendly.
Serve with your favorite protein for a filling meal.
Or, try this salad for a tasty lunch option!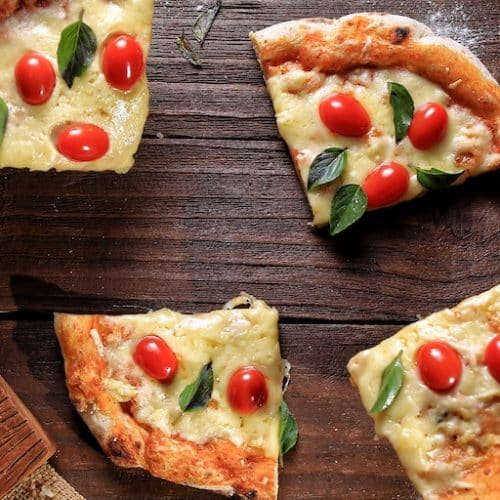 Keto-Friendly Ranch Chicken Pizza with Bacon Recipe
For anyone seeking a low-carb alternative to pizza, I highly recommend this recipe—it's my personal favorite! By topping the crust with chicken, bacon, and ranch dressing, you'll create a culinary masterpiece. This dish is perfect for those following a ketogenic eating plan.
Ingredients
1 ½

cups

shredded mozzarella cheese

¾

cup

shredded mozzarella cheese

plus

2

ounces

cream cheese

1

egg

¾

cup

flour

6

bacon

¼

cup

ranch dressing

1

cup

chicken breast
Instructions
Preheat the oven to 400F degrees.

In a large microwave-safe bowl, combine 1 ½ cups of shredded mozzarella cheese and cream cheese. Microwave on high for 30 seconds, stir well, then continue microwaving in 15 second intervals, stirring between each one, until the cheeses are fully melted. Stir until smooth.

Quickly stir in the egg and almond flour. Using clean hands, work the dough in the bowl until it forms a ball. It will be very sticky, so you may want to oil your hands first.

Line a baking sheet with parchment paper. Place the dough in the center and use your hands to press it into a rectangle, around 9×13 inches.

Bake the pizza crust at 400F for 8-10 minutes, or until it just starts to brown slightly around the edges. Remove from the oven and let it cool for 5 minutes.

Reduce the oven temperature to 350F degrees.

Cook the bacon in a skillet over medium heat until it reaches your desired crispness. Remove from the skillet and drain on paper towels or a cooling rack.

Spread the ranch dressing evenly over the cooked pizza crust, leaving a small border of crust around the edges without the dressing. Add the shredded chicken over the ranch dressing.

Crumble the bacon and sprinkle it over the chicken.

Top the pizza with the remaining ¾ cup of shredded mozzarella cheese.

Bake at 350F for 8 minutes, or until the cheese is melted.

Cut the pizza into 6 pieces and serve immediately.
Video
Nutrition
Calories:
779
kcal
Carbohydrates:
29
g
Protein:
41
g
Fat:
55
g
Saturated Fat:
23
g
Polyunsaturated Fat:
10
g
Monounsaturated Fat:
18
g
Trans Fat:
0.1
g
Cholesterol:
206
mg
Sodium:
1137
mg
Potassium:
427
mg
Fiber:
1
g
Sugar:
3
g
Vitamin A:
940
IU
Vitamin C:
1
mg
Calcium:
466
mg
Iron:
3
mg
---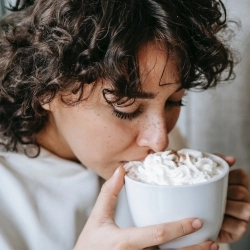 Latest posts by Grace Lambert
(see all)