Breakfast in most households includes cereals, bread, or some form of wheat-based-baked products.
Did you know that barley is what gives baked goods that chewy texture?
Now you know.
It's also in that yummy pack of snacks and milkshakes.
So, is barley gluten-free?
No, barley contains gluten.
Barley is a whole grain rich in fiber, vitamins, minerals, and antioxidants essential for proper bodily functions.
However, the gluten protein causes celiac disease—an inflammation of the small intestines.
Avoid barley products if you're on a gluten-free diet or sensitive to gluten.
If you're gluten-free, you may have noticed that not all grains on food labels are gluten-free.
Barley is one of these grains.
As such, this article will explore the health benefits of barley and some gluten-free alternatives.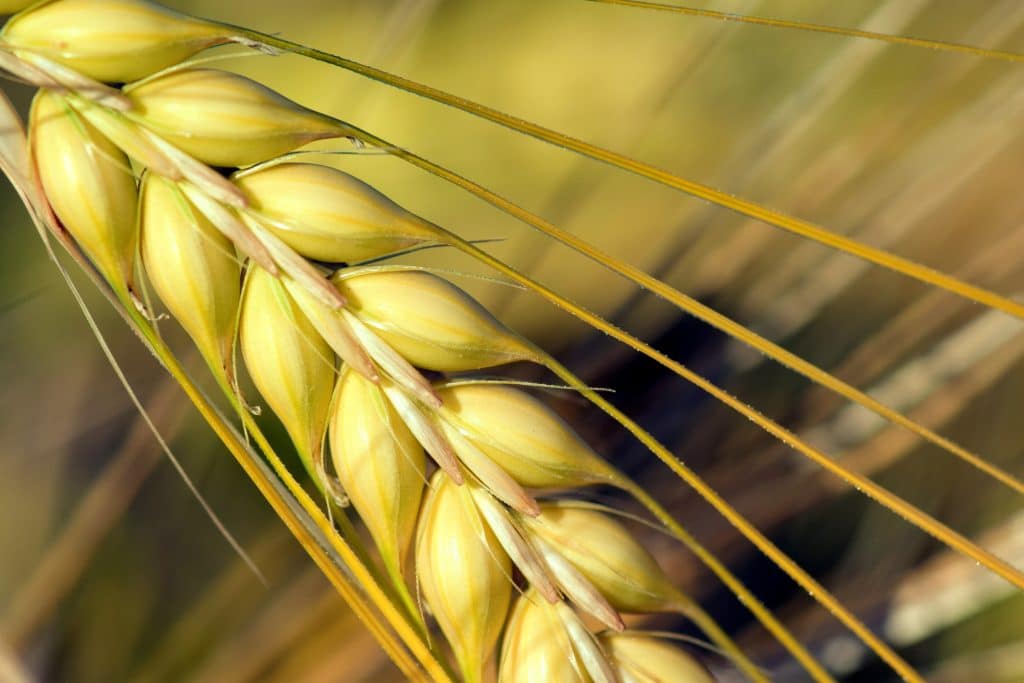 What is barley?
Barley is a nutritious gluten-based whole grain with three parts: the core, bran, and germ. The core is the part of the kernel that's removed during milling. Bran is the outer layer of the seed and the most nutritious, while germ is the inner layer of barley seed.
Consequently, barley has been a food source for thousands of years.
The first barley beer was brewed around 8,000 BC in Mesopotamia (now Iraq).
Today, barley is grown in many countries around the world.
It's commonly used to make malt beverages such as beer and ale but can also cook it into stews and soups.
The high dietary fiber, carbohydrates, and protein make barley an excellent energy source when eaten as part of a healthy diet.
It's also low in cholesterol and perfect for individuals on a weight control diet or trying to maintain a healthy lifestyle.
What is gluten protein in barley?
Gluten is the protein present in barley that affects people with celiac disease and non-celiac gluten sensitivity.
It's also found in rye and wheat-based products.
The gluten occurs in the barley seeds known as the grain.
Therefore, most products with barley as an ingredient contain gluten and malt.
Malt is made from raised and dried barley seeds in beer and malt flour.
On the contrary, barley grass (young stalks of the plants) may or may not contain gluten.
This is because the premature stalks are yet to form grain kernels that harbor gluten.
However, be cautious when consuming products with barley grass, particularly if you have celiac disease.
What are the health benefits of barley?
You may be wondering whether barley is healthy or safe for consumption; assuming you're not gluten sensitive.
Barley is a whole grain low in fat, high in protein, and rich in vitamins and minerals.
In addition, it is beneficial when it comes to heart health.
High-quality proteins
Barley is protein-rich and necessary for defending the body against pathogens and cell development, aiding in wound healing.
High-quality protein gives your dog strong bones, great muscles, increased body mass, and improved nerve functioning.
Rich in minerals
Barley has calcium that aids in building and maintaining healthy bones and muscles.
The presence of phosphorus improves your cognitive functioning, while copper and zinc boost the overall immune system.
Vitamins rich
Barley is rich in vitamin E with antioxidant properties that offer protective benefits against chronic diseases and infections.
High in dietary fiber
Whole grains are loaded with fiber that helps improve bowel movement relieving constipation and flatulence.
Fiber also creates a sense of fullness, thus, regulating food portions and leading to weight management.
Similarly, dietary fiber nourishes gut-friendly bacteria, reducing your risk of digestive problems.
Low cholesterol
Barley is high in monounsaturated fats (healthy fats) and low in saturated fats (unhealthy fats).
This lowers cholesterol levels decreasing the chances of heart disease.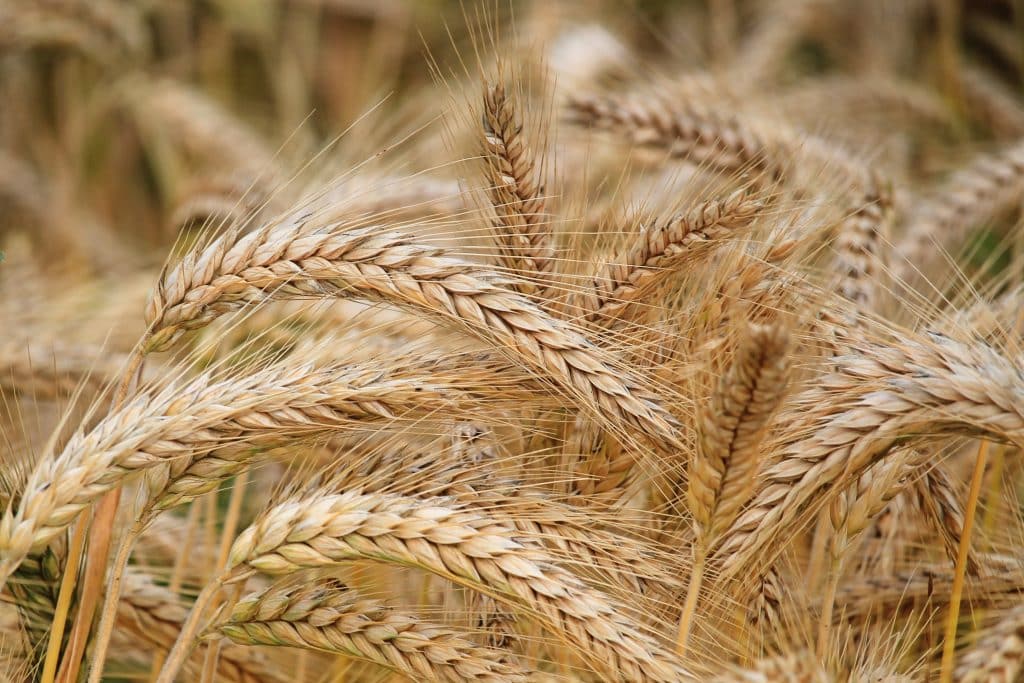 What are the health risks of barley?
Barley contains gluten, which can cause digestive problems like bloating, cramps, and diarrhea if you're sensitive to it.
It's also known to worsen the celiac disease.
Gastrointestinal problems
Barley has been found to cause digestive issues in some people.
This is due to its high fiber content—about twice as much as other grains like wheat or rice—leading to irritable bowel syndrome (IBS).
Allergic reactions
Wheat allergies are quite common.
Barley causes stomach aches, bloating, and flatulence in individuals with wheat allergies.
If you notice that after consuming barley, stop or reduce the quantity.
Diabetes risk
Evidence shows that people who regularly eat large amounts of barley are at an increased risk of developing type 2 diabetes due to its high glycemic index (GI).
Decreased blood sugar levels
Frequent consumption of barley reduces the sugar in your bloodstream below normal levels risking hypoglycemia.
Mineral deficiency
Barley contains increased amounts of phytic acid—a compound that binds to minerals like iron and calcium and prevents their absorption into the body.
What are the other foods with gluten?
Wheat products are high in gluten, common in most processed foods.
Let's discuss below the sources of gluten.
Baked products include all bread types like rolls, flour tortillas, and bagels. Baked goods like cookies, waffles, doughnuts, pies, and biscuits contain sufficient amounts of gluten.
Cereals: Most breakfast cereals like contain wheat unless indicated otherwise on the labels. Notably, some oat varieties also are processed with wheat making them a source of gluten.
Pasta: All wheat pasta products, including macaroni, spaghetti, lasagna, and ravioli, contain gluten.
Beer: Malted barley is the main ingredient in beer and contains gluten. Some other liquor also has traces of gluten; thus, be keen on the labels.
Snacks: Crackers, pretzels, and some chip brands are made with wheat and contain gluten.
Gravy: Powdered or stewed sauce contains gluten unless labeled "gluten-free." Canned soups also use wheat as a thickening agent and thus contain gluten.
How to identify barley in food labels?
Did you know that most of the time, when you purchase products containing barley, there may be a mislabeled ingredient?
Did you also know that there are various barley labels such as barley malt syrup and barley malt flour?
Laws regarding food labeling are not strict on manufacturers disclosing barley-based ingredients; thus, it becomes tricky to identify.
It contains several aliases hidden in thickeners and artificial flavors found in most processed foods.
For instance, caramel colorings are made from barley malt but not labeled as such in products.
Barley is found in foods like beer, snacks, brown rice syrup, stews, soups, cereals, malt milk, and vinegar.
It's easy to miss the labels, but the terms are malt syrup, malt sugar, malted barley flour, barley enzymes, and dextrimaltose.
Be keen on the brands if you're on a gluten-free diet.
Are there gluten-free alternatives in the market?
If you're on a gluten-free diet, barley may not be a great option, but there are several whole grains with similar nutritional profiles.
Brown rice: This is a healthy whole grain packed with dietary fiber, rich vitamins, and minerals like manganese.
Buckwheat: Forget the name; buckwheat is a gluten-free grain-like fruit seed rich in antioxidants. It improves heart health, reduces oxidative stress, and lowers high blood pressure and sugar risks.
Amaranth: If looking for rich fiber in whole grain, amaranth contains three times more than common wheat. It's also a great source of plant-based iron and phosphorous. Studies have also linked amaranth with anti-inflammatory properties and decreased risks for heart disease.
Quinoa: Besides the high fiber content, quinoa contains sufficient amounts of plant-based protein—packed with all eight amino acids. The popular whole grain boasts high antioxidants that reduce your risk of infections and diseases.
Oats: The high amounts of beta-glucan in oats slow sugar absorption aiding in lower blood sugar levels. Regular consumption of oats lowers cholesterol levels helping in weight control.
Sorghum: The rich antioxidant properties in sorghum reduces oxidative stress and lowers the risk of infections and chronic diseases. It also reduces inflammation and blood sugar levels.
Frequently asked questions (FAQs)
Does gluten cause skin diseases?
Yes, dermatitis herpetiformis is a rare skin condition prevalent in individuals with gluten sensitivity.
This means you're prone to dermatitis herpetiformis if you have celiac disease.
The symptoms include blisters and lesions on the buttocks, knees, and forearms.
If suffering from this, aim for a gluten-free diet.
Is barley ok for gluten intolerance?
No, barley is not gluten-free.
The gluten, which is also present in wheat and rye, should not be consumed by individuals on a gluten diet or those with celiac disease.
This protein triggers an autoimmune response in those with celiac disease worsening the condition.
Symptoms of gluten intolerance include vomiting, diarrhea, fatigue, bloating, and stomach pains.
If you experience this after eating barley products, contact your doctor.
The bottom line
Barley is a whole grain packed with nutrients, vitamins, fiber, and gluten.
Understanding which grains contain gluten and those that don't make it easy to stick to a gluten-free diet.
While barley doesn't have high amounts of gluten, it can worsen conditions for individuals with gluten sensitivity and celiac disease.
Be keen on product labels since most barley products are disguised as malt.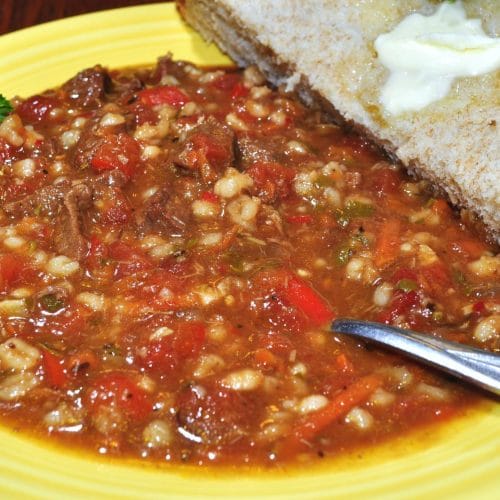 Savor the Beef Barley Soup Pioneer Woman
It is a fiber-rich and low-fat source of protein.
Ingredients
⅔

Cup

barley

2-3

pounds

chuck roast

6

cup

low medium beef broth

1

can tomato

2

carrot

3

garlic

2

stalks celery

1

tablespoon

parsley

1

tablespoon

oregano

1

onion

¼

teaspoon

ground thyme

1

can corn

1

bay leaf

2

tablespoon

vegetable oil
Instructions
Heat the vegetable oil over medium heat in a Dutch oven or a large cooking pot.

Using tongs, sear the beef in the oil until it is browned, then remove and place aside on a plate.

Put onions, carrots, and celery in the pot and cook for 4-5 minutes.

Add parsley, thyme, garlic, and oregano, then cook for 1 minute, stirring constantly.

Now, add the diced tomatoes, beef, and bay leaf.

Slowly simmer the beef until it becomes fork tender (about 1 ½ hour).

Add corn and barley.

Cover and cook for 30 more minutes.

Remove the lid and continue simmering for 15 minutes.

Remove the beef from the pot and trim it of any fat or gristle.

Chop the beef into medium-sized pieces and place it back into the soup.

Serve with your favorite side.
Video
Nutrition
Calories:
2300
kcal
Carbohydrates:
122
g
Protein:
209
g
Fat:
111
g
Saturated Fat:
48
g
Polyunsaturated Fat:
10
g
Monounsaturated Fat:
55
g
Trans Fat:
6
g
Cholesterol:
626
mg
Sodium:
6213
mg
Potassium:
5042
mg
Fiber:
29
g
Sugar:
14
g
Vitamin A:
21005
IU
Vitamin C:
24
mg
Calcium:
457
mg
Iron:
29
mg
---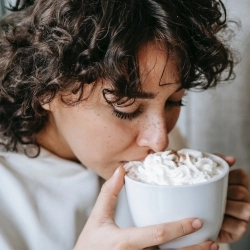 Latest posts by Grace Lambert
(see all)