Hot pockets are great filling meals, especially when in a rush or exhausted, as they are quick and easy to prepare.
However, you may wonder how long it takes to cook them perfectly as it's easy to end up with an undercooked or overcooked Hot Pocket which is disappointing.
So, how long do you cook a hot pocket?
Cooking a Hot Pocket can take between two and thirty-four minutes.
This duration depends on several aspects like the equipment used, package size, and the Hot Pockets state; frozen or thawed.
This article answers the question, 'how long do you cook a hot pocket for?'.
It also includes a homemade Hot Pocket recipe as a healthier alternative for those watching their weight.
How long do you cook Hot Pockets?
Hot Pockets come in three sizes: pizza sticks and large and small sandwich wraps.
Pizza sticks take two minutes and fifteen seconds in a microwave(1100W) to be ready when frozen.
However, when thawed or defrosted, one minute and ten seconds are what they need.
On the other hand, in ovens( 165F), pizza sticks take twenty-three minutes to cook when frozen but require only twelve minutes when defrosted.
That said, when frozen, small sandwiches take three minutes and fifteen seconds to cook in microwaves(1100W).
However, these treats require thirty-four minutes in conventional ovens.
If you're microwaving large frozen sandwiches, they will take two minutes to be ready, but these snacks need twenty-three minutes in ovens to cook.
Hot pockets ingredients
Below are the main ingredients in most Hot Pockets.
Pepperoni
Pepperoni includes pork, beef, and garlic powder which have several health benefits.
Pork is rich in thiamine, an essential compound in various bodily functions like the flow of electrolytes in muscles.
On the other hand, beef contains a high amount of protein which helps build muscle mass.
Pepperoni also contains sodium nitrate, which prevents it from getting grey and gives it a red color.
This compound is unsafe for consumption as it causes difficulty in blood circulation.
Another element of this ingredient includes butylated hydroxyanisole, which leads to liver toxicity.
Fractioned palm oil
Fractioned palm oil is richer in saturated fats than its regular counterpart.
This means its consumption increases the risk of contracting severe health conditions like unhealthy weight gain, obesity, and heart disease.
Tomato paste
The tomato paste in hot pockets is safe for consumption.
This is because it comprises skinless and seedless tomatoes cooked down to form a paste.
Tomatoes are rich in lycopene which reduces the risk of contracting cancer and heart diseases.
Mozzarella cheese
Mozzarella cheese is filled with essential nutrients like protein, riboflavin, niacin, and biotin.
Protein strengthens muscles and enhances metabolism, while biotin boosts immunity function.
On the other hand, riboflavin helps break down carbohydrates in the body, and niacin promotes brain function.
Enriched flour
Enriched flour has lots of calories compared to whole wheat flour.
This means that it easily causes unhealthy weight gain.
Additionally, the bleaching process when making this flour leads to the production of a chemical known as alloxan.
Ingesting this compound will make you susceptible to contracting diabetes as it destroys the pancreas.
Cooking hot pockets in an oven
Although cooking hot pockets in an oven takes much more time than in a microwave, it leads to a more crispy snack.
In addition, the chances of getting a frozen middle part are low when cooking these snacks in the oven.
Below are steps on using the oven for cooking hot pockets.
Preheat the oven to 375F. Heating up the oven before cooking ensures that the hot pocket cooks evenly.
Remove the hot pockets out of their wrap. This is because vital chemicals may get into the food if the wrappers melt, making it unsafe.
Place the hot pocket in the oven. Avoid using the crisping sleeve as it's not required when using the oven. The oven cooks slower; thus, the hot pockets will be crispy on their own.
Bake for half the time indicated on the package, then turn over the hot pocket so that it cooks evenly on both sides. Hot pockets must cook through; hence, ensure that the internal temperature reaches 165F.
Remove the hot pocket from the oven and serve immediately with desired sauce or dipping.
How do I microwave a hot pocket?
Using a microwave is the fastest way of cooking hot pockets, and it involves the following steps:
Decide the number of hot pockets you need
Defrost your hot pockets to reduce the amount of time they need to cook
Check the microwave's voltage and set it to your preference depending on the urgency
Remove the hot pockets from their packaging
Place the hot pockets in a crisping sleeve. This step is vital to ensure they turn out as crispy as possible.
Put the hot pockets on a microwavable plate. Plastic plates may burn or leak some chemicals into your food.
Set the microwave to cook for two minutes. However, if you want your turnover to be extra crispy, set it to three minutes. Additionally, multiply this duration by the number of hot pockets you have in the microwave.
Let the hot pockets sit for two minutes before serving. This is essential to allow the juices spread evenly.
Tips on microwaving hot pockets to perfection
Below are guidelines to ensure that you get the perfect hot pocket each time you use the microwave to prepare them.
Let the hot pockets cook for seventy-five percent of the recommended time, then get them out and shake them. This allows the warm and cold fillings to mix, spreading the heat evenly.
Always set the cooking time according to the microwave's wattage. Hot pockets cook for different durations in varying voltages.
Hot pockets are only ready if their internal temperature is at 165F. Thus, use a thermometer to confirm before removing them from the microwave.
Microwave hot pockets in ceramic or glass cutlery to avoid ingesting harmful chemicals from plastic plates.
How do I cook hot pockets in a toaster oven?
It's also safe to prepare these snacks using a toaster oven.
First, remove the hot pockets from their wrapper before placing them in this device.
Secondly, avoid using the crisping sleeve as it's only applicable when cooking hot pockets in a microwave.
You should preheat the toaster oven to 375F before placing the hot pockets to allow even cooking.
Hot pockets take about twenty to twenty-five minutes to be ready in this device.
Why does cooking a hot pocket take long?
It's understandable to wonder why hot pockets take a long time to cook as they are fast foods.
Hot pockets are frozen snacks and thus require more time to cook.
They need time to first thaw before proceeding to cook.
Lower wattage appliances take longer to cook this dessert.
For instance, a conventional oven takes a considerable amount of time as they gradually warm the food, unlike microwaves which directly burn the food with rays.
Storing hot pockets
Store hot pockets in their original packages, so it's easier to defrost them in the refrigerator when needed.
These desserts can stay in the freezer for about four hundred and twenty days, making them reliable and convenient.
However, if these snacks are already defrosted, don't let them stay in the refrigerator for more than seven days.
Types of Hot pockets
There's a wide variety of hot pockets available hence everyone is guaranteed to find one preferable for them.
Some of them include:
Beef taco and seasoned crust
Meatballs and mozzarella with garlic buttery seasoned crust
Five cheese pizza with a crispy crust
Pepperoni and sausage pizza with garlic buttery seasoned crust
Steak and cheddar with garlic buttery seasoned crust
Philly steak and cheese with seasoned crust
Chicken, broccoli, and cheddar with crispy, buttery seasoned crust
Four meat and four cheese with garlic buttery seasoned crust
Simple homemade Hot Pocket recipes
Ingredients
1 large egg
¼ cup of sugar
5 cups of flour
2 teaspoons of salt
2 tablespoons of dry yeast
⅓ cup of butter
2 cups of warm milk
Hot pocket fillings of your choice
Instructions
Put warm milk in a large bowl
Add sugar and yeast to the bowl and mix well
Add the five cups of flour and knead to make a dough
Transfer the dough into a bowl sprayed with some cooking oil
Cover the bowl with a kitchen towel
Let the dough sit for ninety minutes or until it rises
Take the dough out and divide it into four parts
Use a quarter of the dough to make three hot pockets
Make the dough into a rectangle
Divide the rectangle into three parts
Place preferable filling into triangles away from the edges
Fold the rectangles and seal them by pressing on their edges using a fork
Store the pockets in the freezer or fridge
Frequently asked questions(FAQs)
How long do you microwave a hot pocket?
It's advisable to microwave hot pockets for two to four minutes.
However, this duration may vary depending on the package size and device used.
How long do u cook hot pockets in an air fryer?
You should cook hot pockets in an air fryer for around eleven to thirteen minutes.
All you have to do is preheat the oven to 350F before cooking and place the treats in one layer to cook evenly.
Conclusion
The duration for preparing these treats depends on various things like the package size and voltage of the appliance used.
That said, the time varies between two and thirty minutes across the different sizes and devices.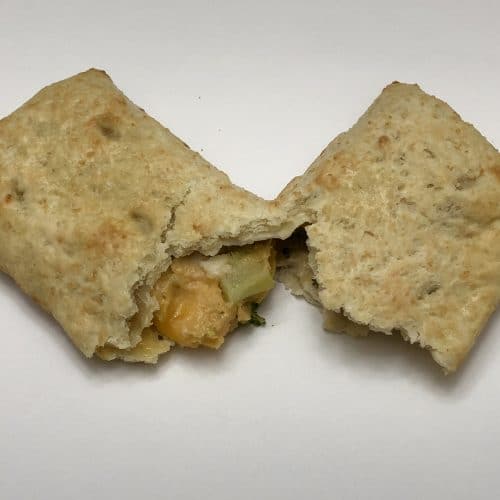 Cook Hot Pocket
Hot pockets are great filling meals, especially when in a rush or exhausted, as they are quick and easy to prepare.
Ingredients
1

large egg

¼

cup

sugar

5

cups

flour

2

teaspoons

salt

2

tablespoons

dry yeast

⅓

cup

butter

2

cups warm

milk
Instructions
Put warm milk in a large bowl

Add sugar and yeast to the bowl and mix well

Add the five cups of flour and knead to make a dough

Transfer the dough into a bowl sprayed with some cooking oil

Cover the bowl with a kitchen towel

Let the dough sit for ninety minutes or until it rises

Take the dough out and divide it into four parts

Use a quarter of the dough to make three hot pockets

Make the dough into a rectangle

Divide the rectangle into three parts

Place preferable filling into triangles away from the edges

Fold the rectangles and seal them by pressing on their edges using a fork

Store the pockets in the freezer or fridge
Video
Nutrition
Calories:
846
kcal
Carbohydrates:
138
g
Protein:
22
g
Fat:
22
g
Saturated Fat:
13
g
Polyunsaturated Fat:
2
g
Monounsaturated Fat:
5
g
Trans Fat:
1
g
Cholesterol:
96
mg
Sodium:
1349
mg
Potassium:
384
mg
Fiber:
5
g
Sugar:
19
g
Vitamin A:
724
IU
Vitamin C:
0.01
mg
Calcium:
181
mg
Iron:
8
mg
---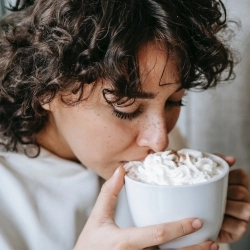 Latest posts by Grace Lambert
(see all)