In this post, I list various kinds of food that begin with the letter A.
See the whole food dictionary!
Abalone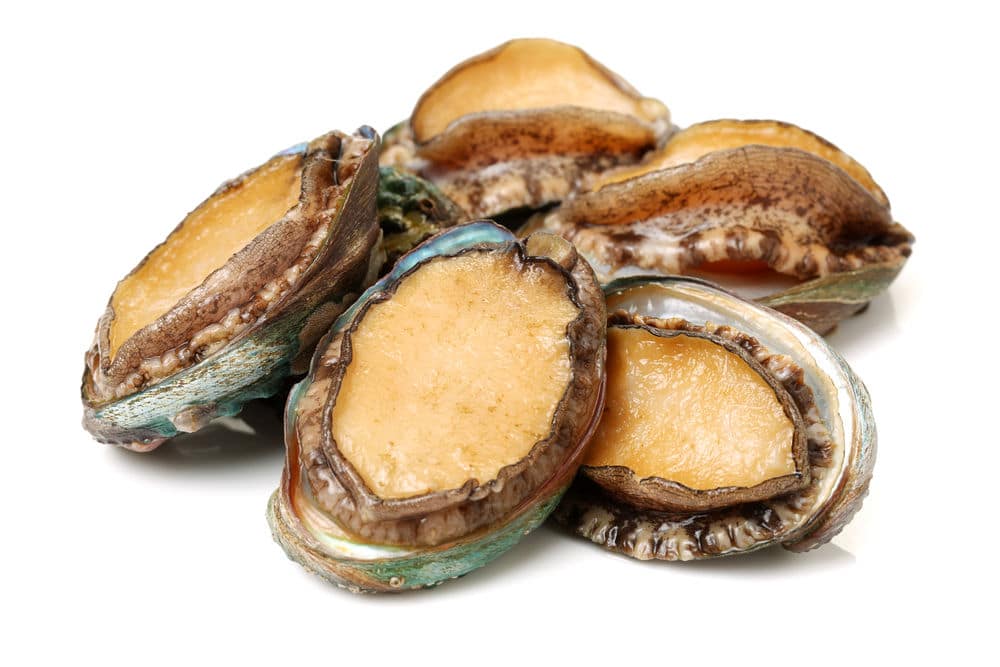 Abalone is a sea snail, a member of the molluscan class Gastropoda.
It has an oval-shaped shell that contains a rich, salty, and buttery flavored meat that can be eaten raw or cooked in a variety of meals.
Abalones can be found in cold waters of Australia, New Zealand, the United States, Mexico, Japan, and South Africa, where they are often considered a delicacy.
They can be bought fresh, frozen, or canned.
They taste best when they are steamed, pan-fried, or shortly sautéed.
Adzuki Beans
Adzuki beans, also called azuki or aduki, are a small bean grown throughout East Asia and the Himalayas.
Though they come in a range of colors, red adzuki beans are the most well known.Adzuki beans are linked to several health benefits, ranging from heart health and weight loss to improved digestion and a lower risk of diabetes.
Plus, they are easy to incorporate into a variety of dishes.
Ahi Tuna
Yellowfin tuna – one of the species of tuna called "ahi tuna" – is one of the best and highest-quality tunas a cook can get their hands on.
It's notable for its beautiful pink color and prized for its deliciously mild flavor and creamy texture (when it's cooked right).
Ahi tuna is most often cut into steaks or used in sushi rolls and can be enjoyed raw, cooked, or anywhere in between.
Almonds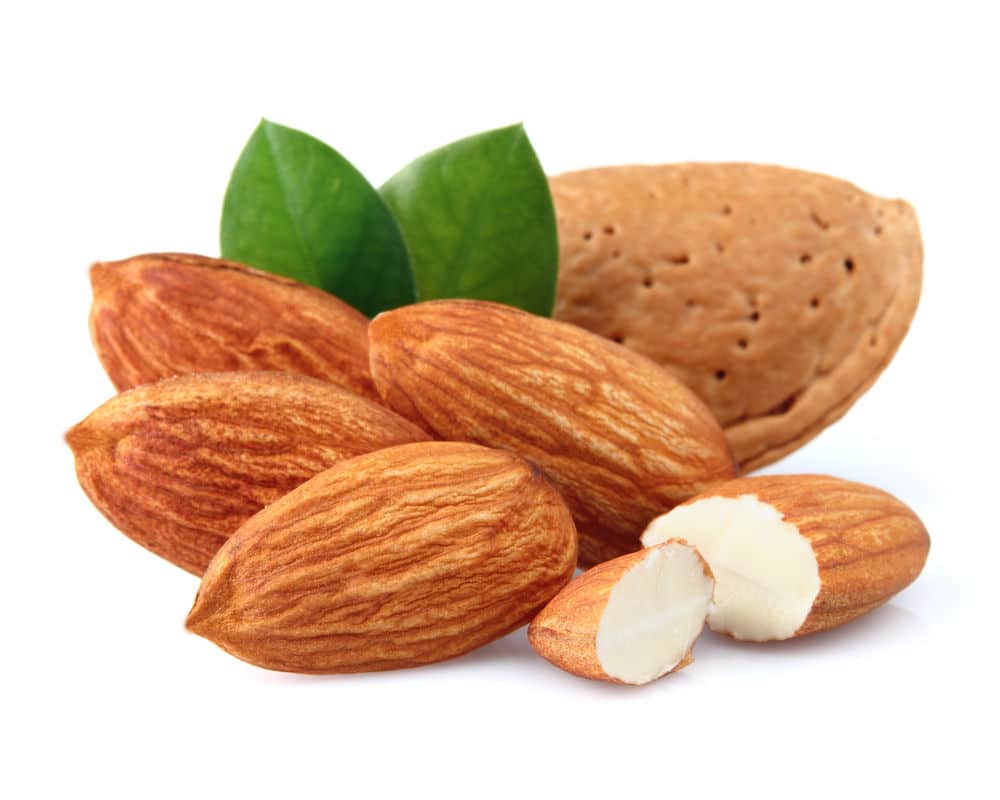 Almond is an edible seed of the almond tree grown in Western Asia, the Mediterranean, Northern Africa and California.
Almond seeds are oval-shaped, pointed at one end and covered with a brown coat.
They come in either sweet or bitter varieties.
The sweet ones are edible and consumed as raw or toasted nuts.
When ground, they are used for producing almond flour, milk, paste, marzipan and in numerous sweet and savory recipes.
Almond Butter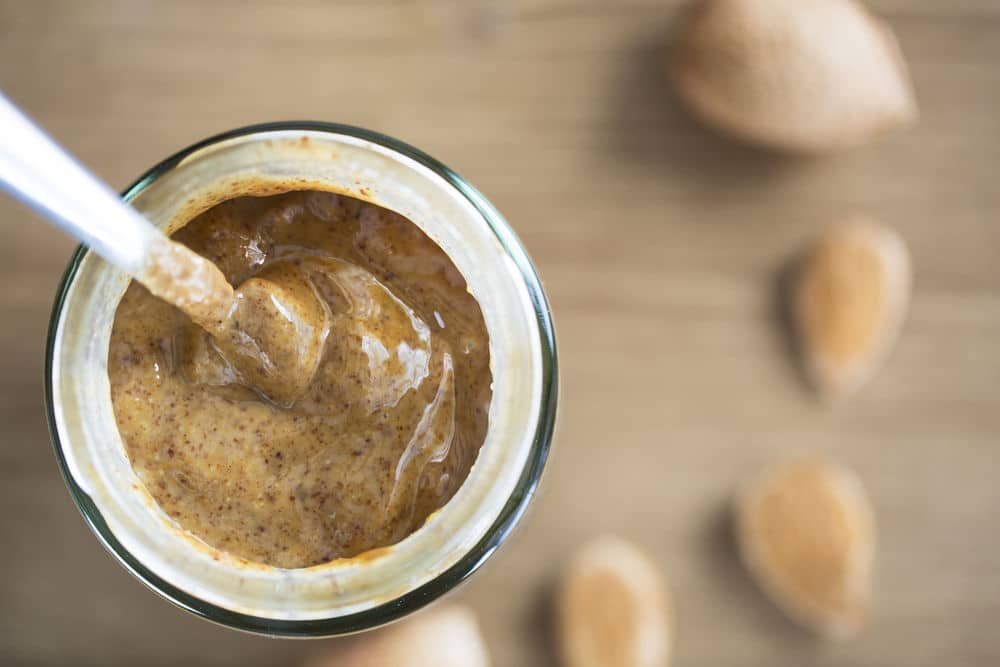 Almond butter is a creamy nut spread made through a process of finely grinding roasted almonds.
Similar to peanut butter, almond butter can be smooth or crunchy, but because it is higher in fiber and minerals, it is considered a healthier option.
It can be a great addition to breakfast or brunch meals and desserts.
Almond Milk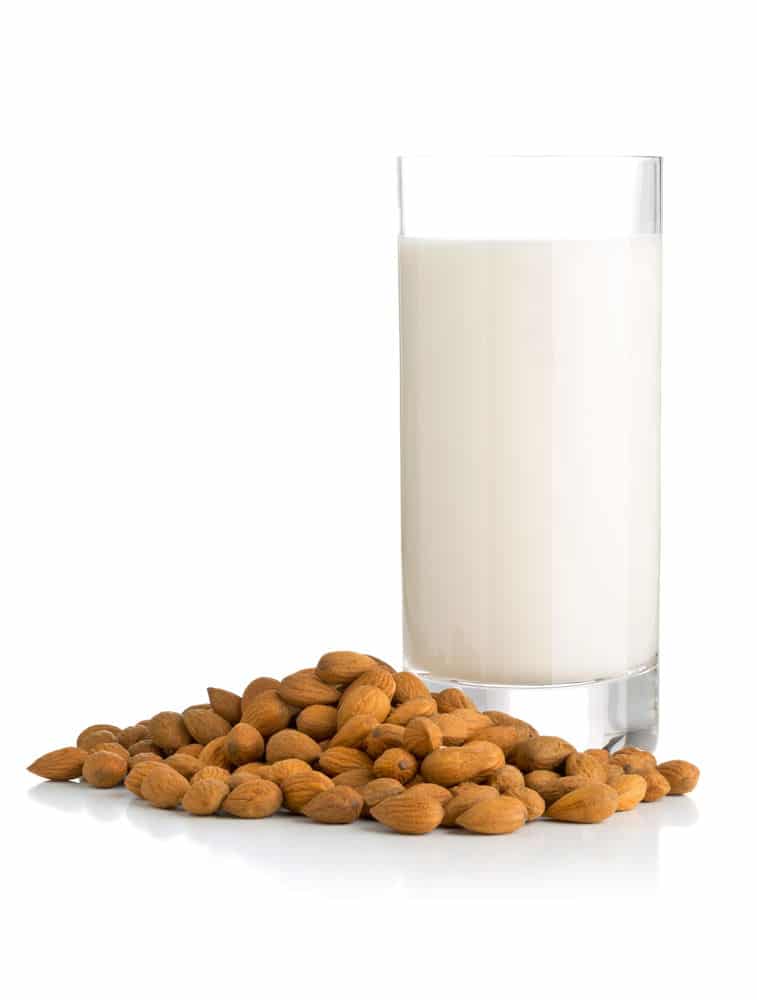 Almond milk is plant milk made from almonds blended with water.
It has a rich nutty flavor and it is dairy-free, which makes it a good choice for vegans and people with lactose intolerance.
Almond Paste
Almond paste is produced of equal amounts of ground almonds and sugar combined with eggs into a smooth sweet blend.
It can contain corn or glucose syrup.
It is used in bakery products mostly as a filling or for making a pastry crust.
A popular type of almond paste is marzipan, which is much sweeter due to a higher ratio of sugar to almonds.
Anchovies
Anchovies are small, slender fish found in the Black Sea, Pacific, Atlantic and Mediterranean.
However, when you see them in the supermarket they are more likely to be preserved than fresh.Salt-cured anchovy fillets packed in sunflower or olive oil are the cheapest and most readily available.
They are sold in tall, thin resealable jars which is good if you only plan to use a few.
Horizontal ring-pull tins or cans are also available, but make sure you transfer what's left over to a sealed container and the fillets are submerged in oil, as storage in an open can will contaminate the taste.
Amaranth Flour
Amaranth flour is made by grinding the seeds of the amaranth plant into a fine powder.
As a gluten free flour, amaranth can be used in a wide variety of different applications.
It is particularly suitable for making unleavened flatbreads like tortillas in Mexican cuisine or chapatis in Indian cuisine.
When using it for leavened or yeast-risen breads, it is best used in combination with other flours.
Amaretti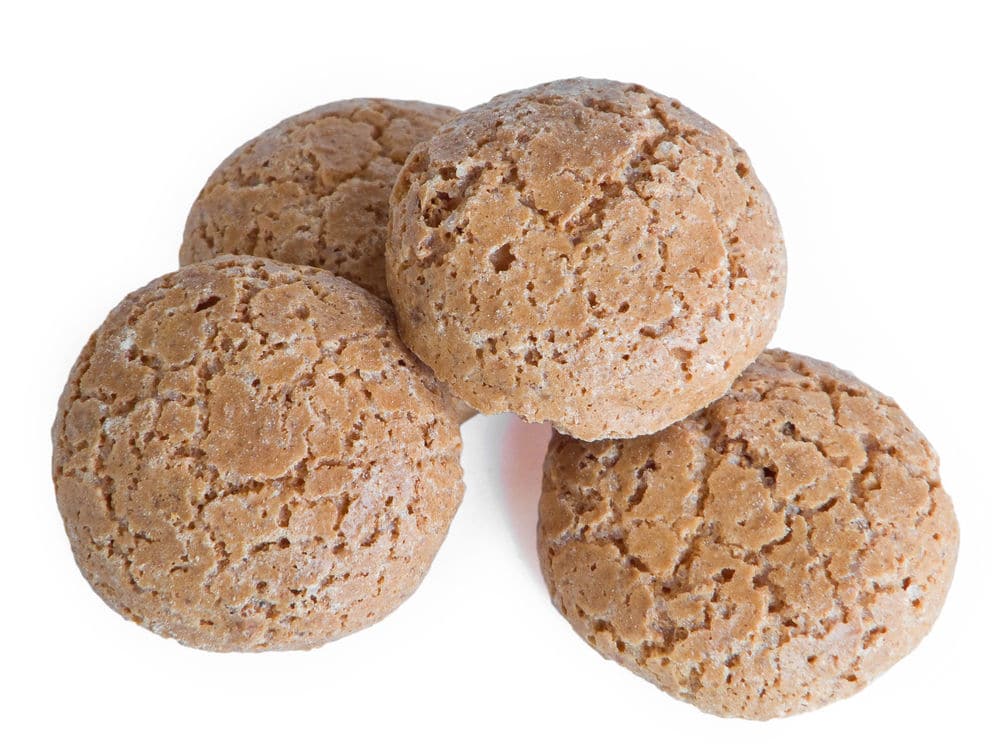 Italian almond biscuit, crispy on the outside and soft and chewy on the inside.
This traditional Italian macaroon cookie has a bitter-sweet flavor, hence the name ('amaro'' means ''bitter'' in Italian).
Amaretto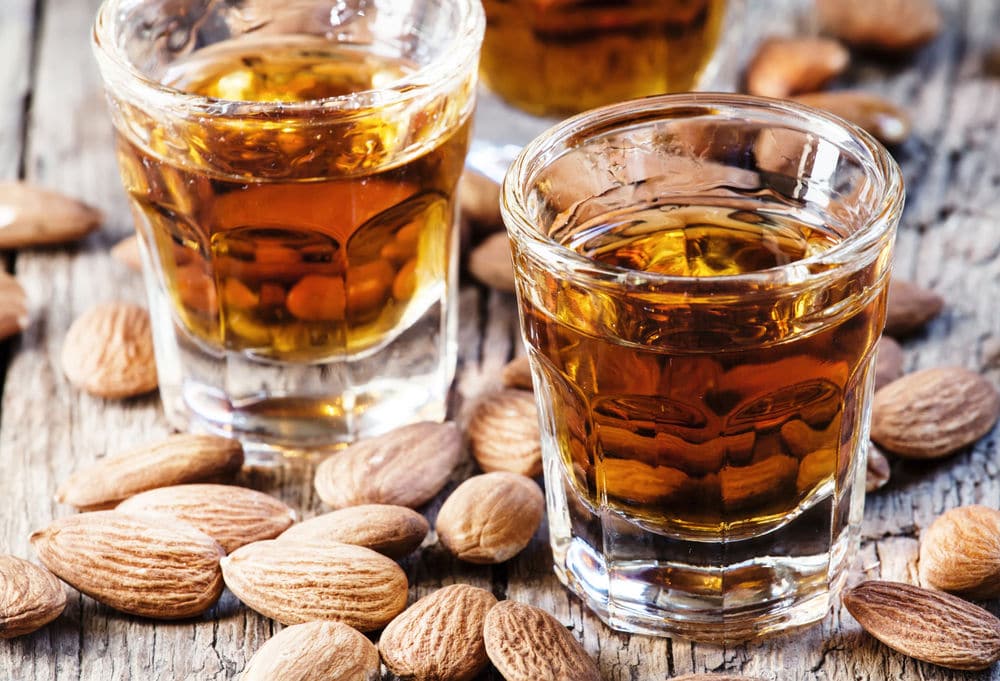 Italian almond-flavored liqueur with a sweet, nutty taste.
It is produced of oil extracted from apricot kernels that provide a slightly bitter taste.
Amaretto can be mixed in cocktails, added to coffee, or simply consumed as a dessert drink. In baking, it is added mostly to desserts to refine their flavor.
Anasazi Beans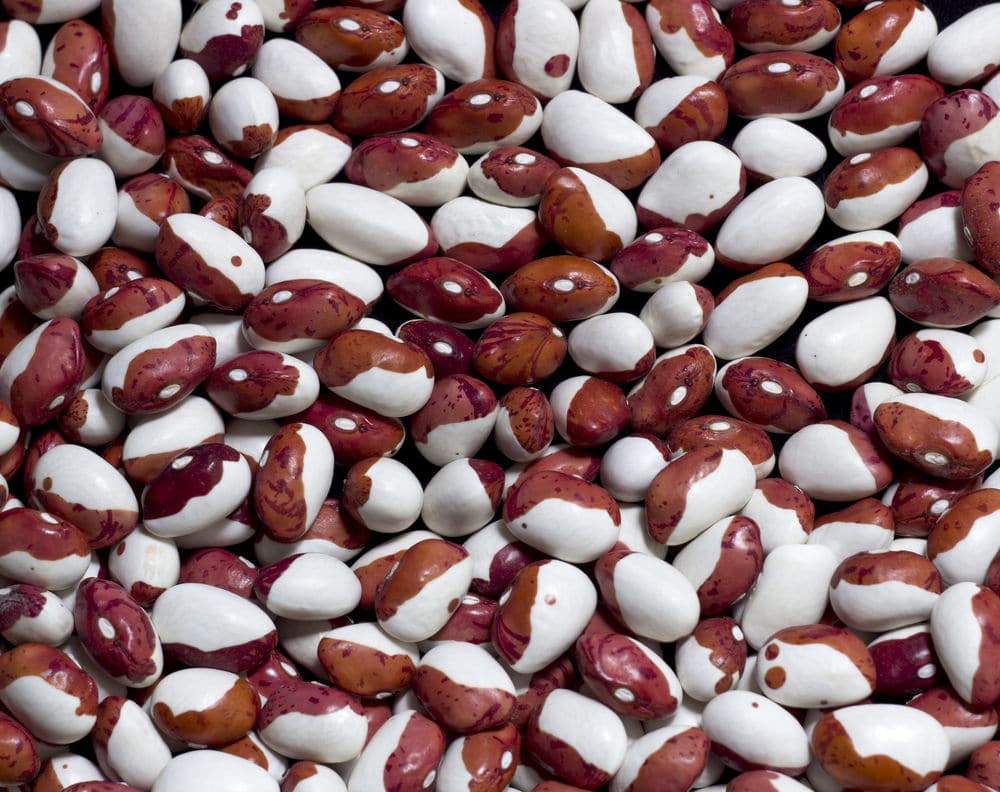 These purple and white, kidney-shaped beans come from the family of pinto beans.
Once cooked, they turn pale pink and taste slightly sweet.
They were first cultivated by the ancient Ancestral Puebloans, Native Americans called ''Anasazi'' (a Navajo word translated as ''the ancient ones'').
Today Anasazi beans are used in chilies, burritos, rice meals, and stews in Southwestern, Mexican and Latin cuisines.
Anchovy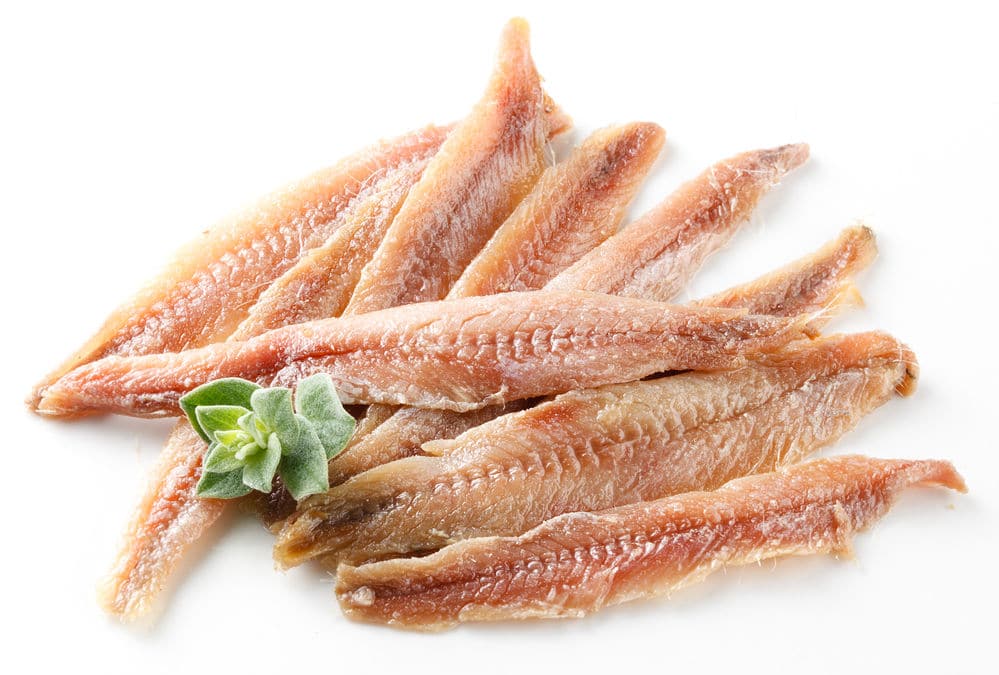 Anchovies are small silver oily fish, usually sold as salted fillets packed in salt or oil.
These saltwater fish, only 3-4 inches long, can be found in the Mediterranean as well as the Atlantic and Pacific areas.
Due to their intense briny taste, anchovies are used to enhance the flavor of different meals, from dressings and sauces to vegetables and pasta.
Anchovy Paste
A paste of mashed anchovies combined with salt and oil. It can be added to soups, stews, sauces, or spreads to enrich the taste and add a salty kick.
Andouille Sausage
French smoked pork sausage with a strong and spicy taste.
It is made of chopped pig intestine, mixed with onions and seasoning.
In the United States, andouille sausage is popular in Louisiana Cajun cuisine, where it is double smoked and much spicier.
Angel Food Cake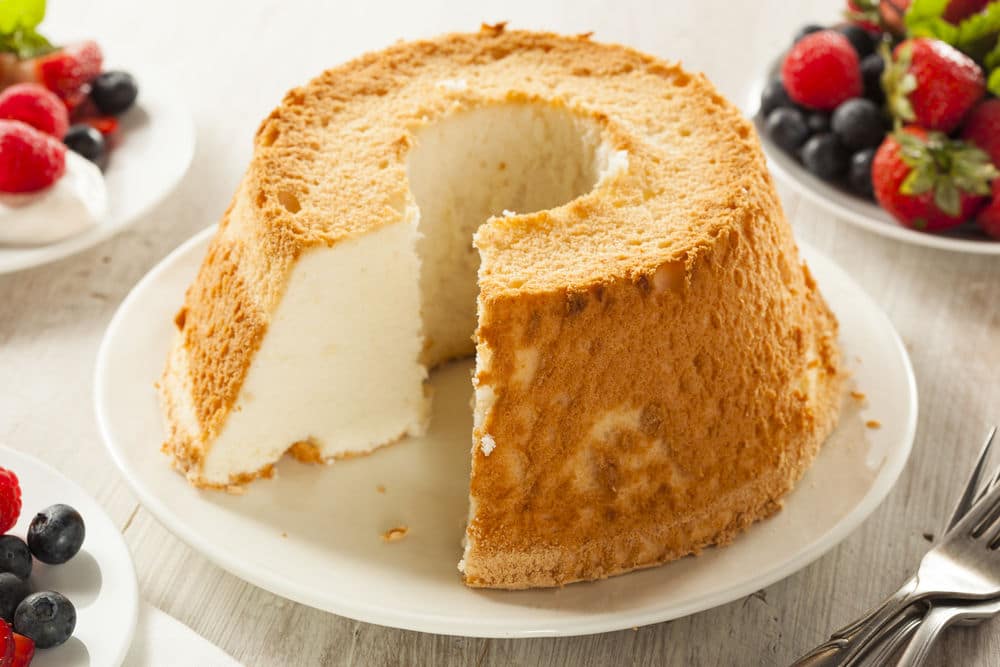 Angel Food Cake, or Angel Cake, is a sponge cake originated in the United States in the 19th century.
It has a light and airy texture that comes from the whipped egg whites combined with sugar and flour and traditionally baked in a tall, round tube pan.
Apples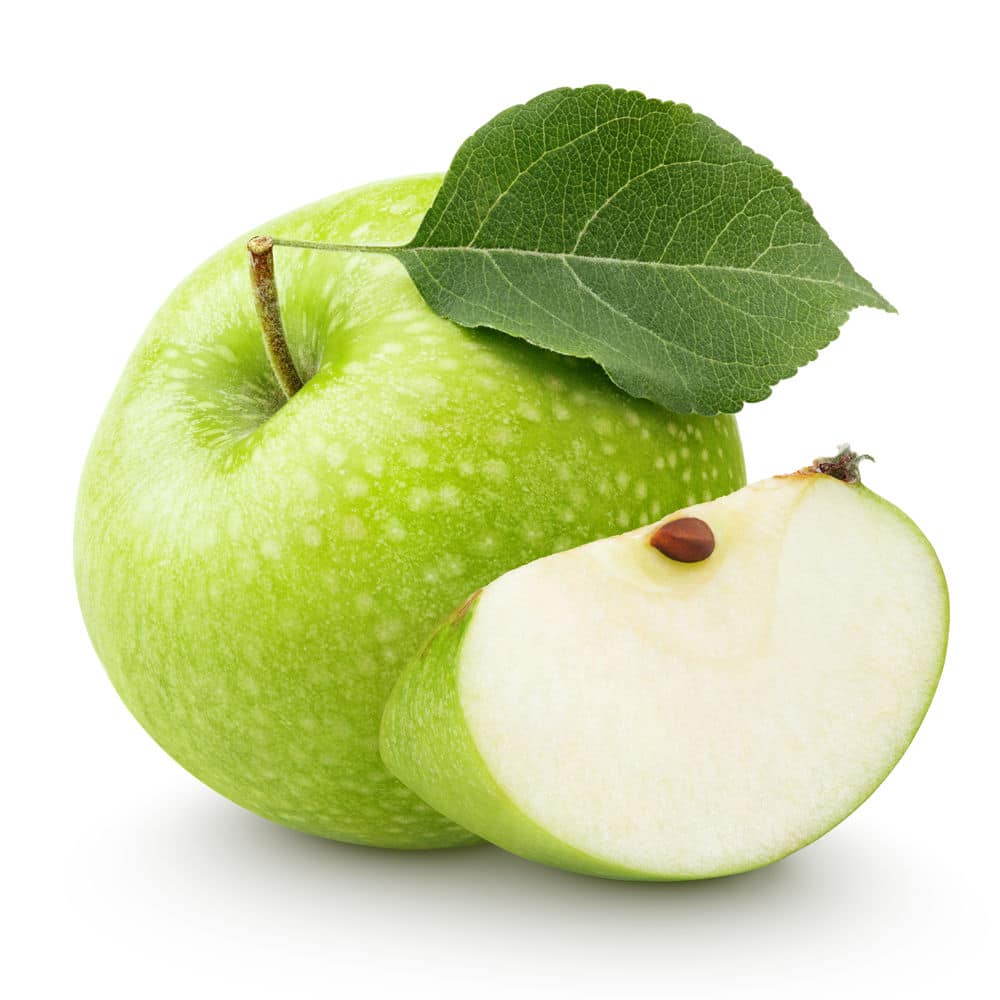 Apple is a pome fruit with more than 7,500 cultivars grown worldwide.
Apples are crisp and juicy with a wide range of flavors, from very sweet to acidic.
They vary in shape and size and they have thin skin that can be red, green, or yellow.
Being high in fiber and vitamin C and containing 86 % water, apples are considered to be one of the healthiest and most nutritious fruits.
They can be consumed raw, as juice or cider, pureed, or cooked in desserts.
Apple Pie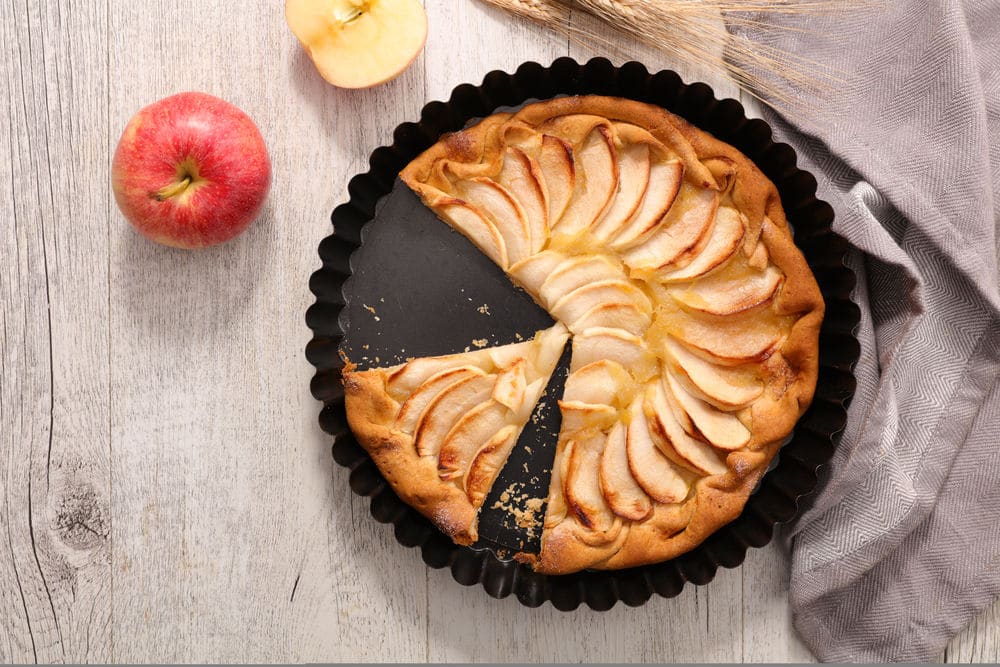 Double-crusted pie with apple filling in between the crusts.
The filling can be made from raw or canned apples mixed with sugar and cinnamon or other spices.
It is typically served topped with ice cream or whipped heavy cream.
The first apple pie recipe was created in the 14th century in England.
Its popularity in the US started in the 17th century when it was brought over by European immigrants.
In the following centuries, it became one of the most symbolic American dishes (''as American as apple pie'').
Apricots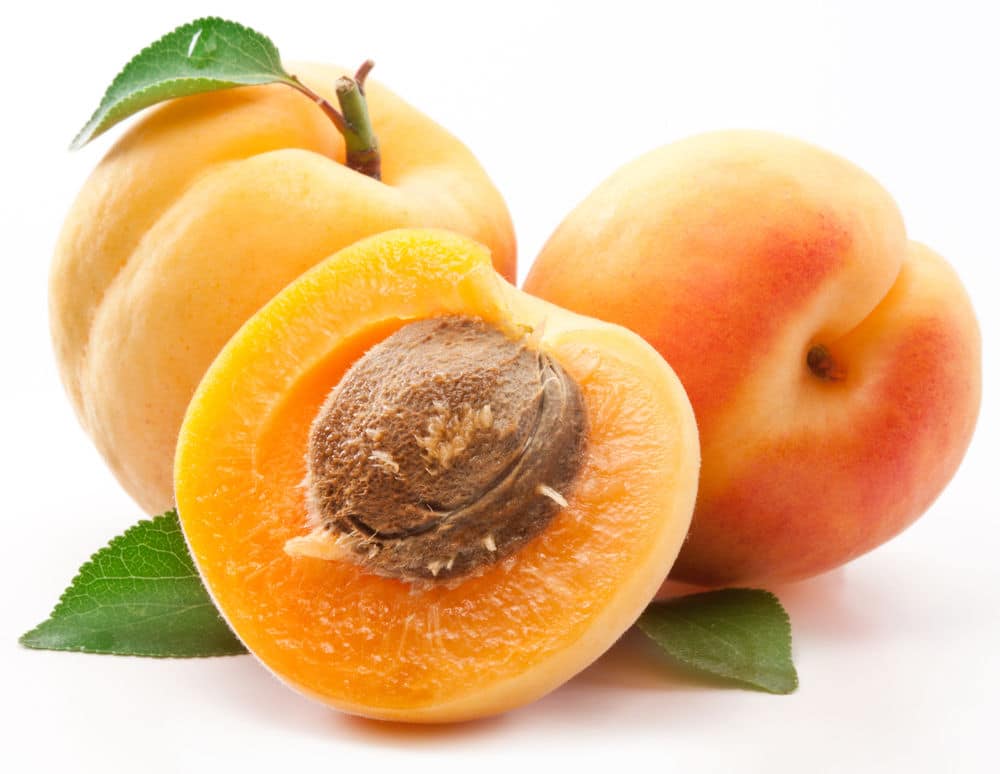 Apricot is a stone fruit of the family Rosaceae, cultivated in warm and sunny regions like Mediterranean and Western Asia.
Apricots are similar in shape to peaches, but they are not as big or juicy.
Their color ranges from yellow to orange.
Fresh apricots taste sweet and slightly tart.
They can be used fresh or dried for making apricot pies, tarts, liqueurs or jams.
Arborio Rice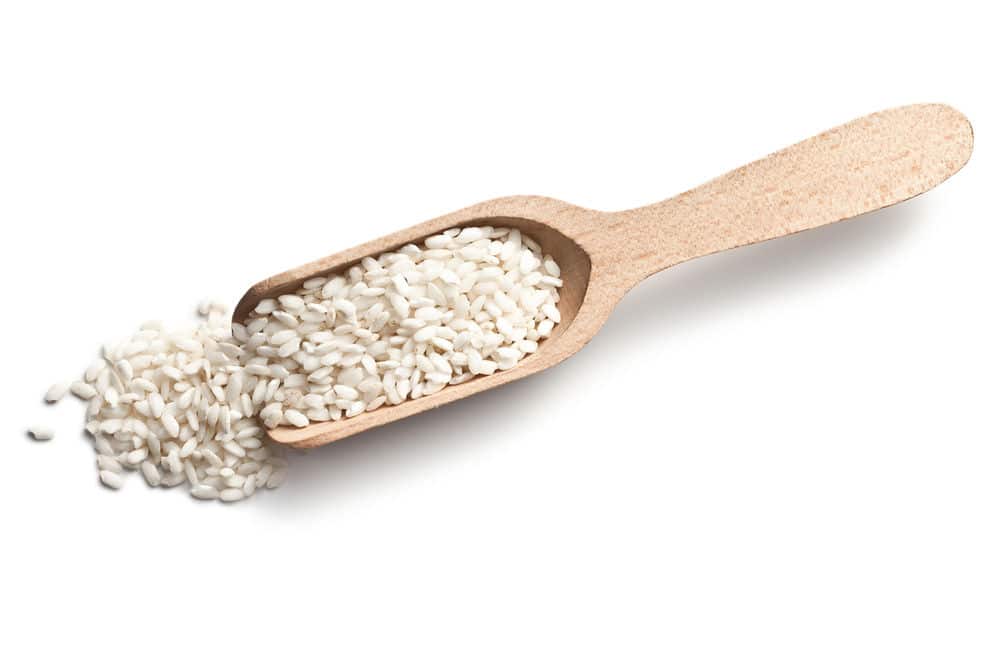 Italian short-grain white rice, traditionally used in risotto because of its ability to absorb large amounts of liquid and flavor through the cooking process.
It provided a creamy and chewy texture and a mild taste.
Unlike other rice types, it is best used without rinsing before cooking, which helps to preserve its starchy coating.
Artichokes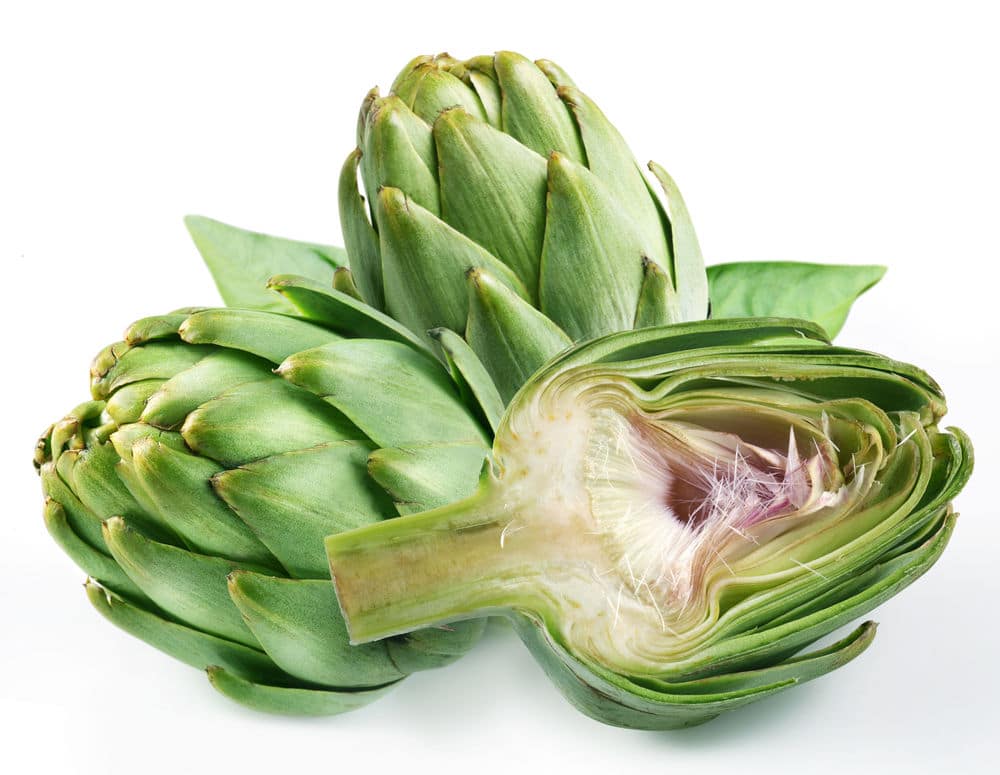 Edible flowerhead of the artichoke plant that originates from the Mediterranean and belongs within the group of thistles.
Large green petal-shaped artichoke leaves hide an edible tender center (heart) inside.
Boiled or cooked artichokes contain more than 80 % water.
They are a good source of antioxidants, vitamins, minerals, and fiber.
Their texture is crunchy and the flavor is mild, earthy, and slightly sweet.
Arugula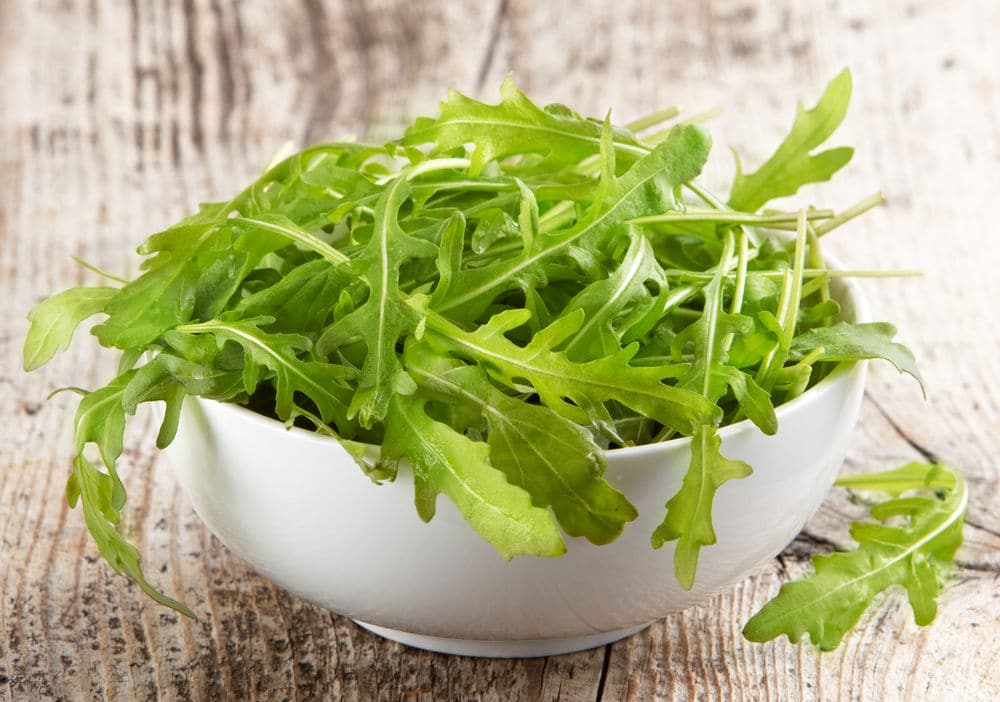 Arugula, also known as rocket, rucola or roquette, is a leafy green vegetable, originally from the Mediterranean area.
Like other greens from its family of Brassicaceae (kale, broccoli, cabbage, cauliflower and others), arugula is very low in calories and high in healthy and beneficial nutrients.
Due to its slightly spicy, peppery taste, it is a great choice to turn up the flavor in mixed salads, sauces, pasta or pizza.
Asadero Cheese
Mild and chewy white cheese, originally developed in Northern Mexico.
Asadero is excellent for melting and, because of its soft and creamy texture, similar to string cheese, it is traditionally used as a filling for various Mexican dishes.
Asiago Cheese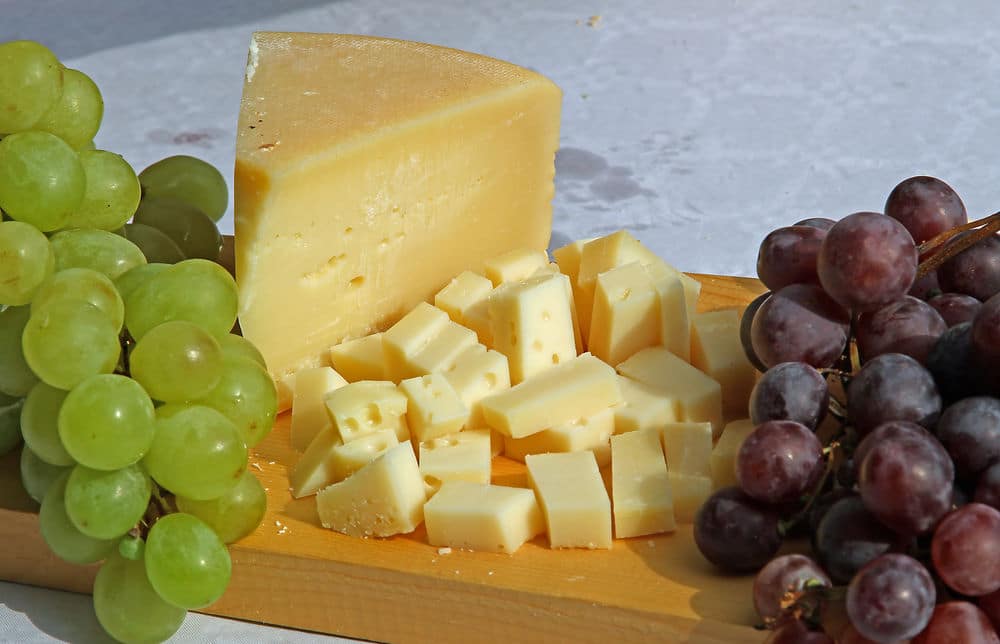 Swiss-type cow's milk cheese, originally from Italy, produced in wheels with a thin pale yellow rind.
Based on its aging, it can vary in flavor.
Fresh Asiago cheese (called Asiago Pressato) is semi-firm and has a soft, creamy, and buttery taste.
It is good for melting.
Aged Asiago (Asiago D'Allevo) has a more intense, bitter flavor and it can be grated and added to different meals.
It is known as one of the best substitutes for Parmesan cheese.
Asparagus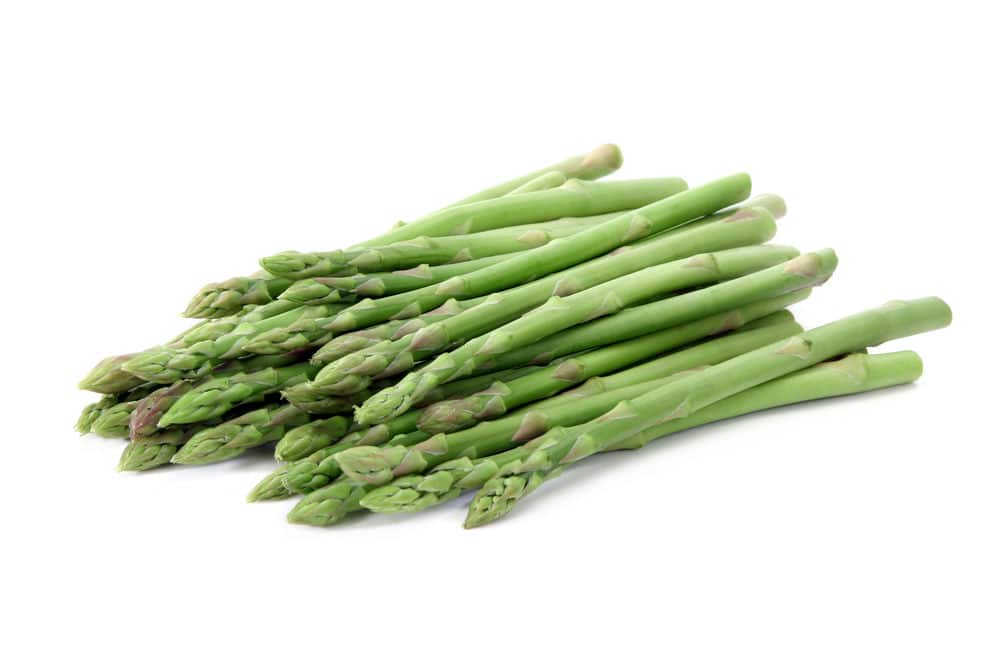 A vegetable with long, firm green stalks with purple tips and small triangular scale-like leaves all along the stalk.
It is grown globally, but native to Europe and parts of Asia, where besides the recognizable green asparagus, white and purple varieties are also cultivated.
It can be consumed raw, but because of its tough, snappy texture, it is usually grilled, steamed, boiled, or roasted.
Avocados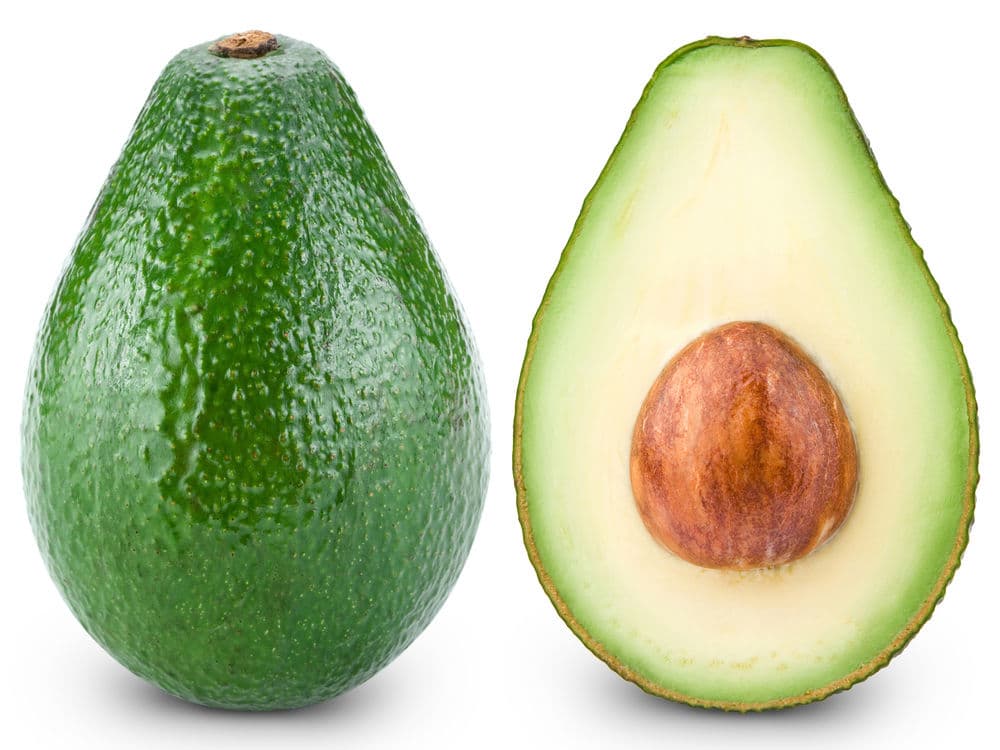 Tropical pear-shaped fruit with green or brown skin and light green creamy flesh inside that surrounds a large brown pit.
They were originally cultivated in Mexico and South America.
When fully ripe, avocados have dark green or brown skin with a bumpy texture.
They can be eaten raw, spread on toasts, sliced in salads, or used in famous Mexican guacamole dip.
Once cut, avocado is prone to quick browning, which can be prevented by spraying its flesh with lemon or lime juice.
Avocado Oil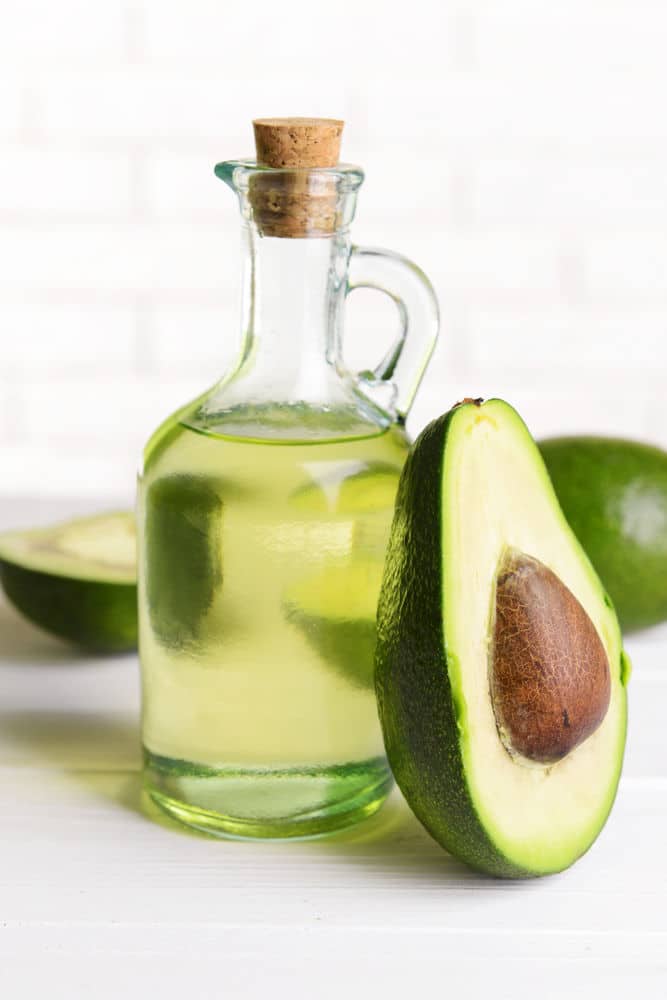 Edible oil produced from the pressed avocado pulp.
It can be consumed raw or used in salads and sauces, although its most common use is in cooking because of its high smoke point (about 500°F/250 °C) and a very mild flavor.
Ayrshire Bacon
Ayrshire bacon is cured back bacon that consists of a specific cut that contains both pork belly and pork loin.
It is typically made by curing the skinned and deboned cut obtained from free-range Scottish Large White-Landrace pigs in a unique brine called the Ayrshire cure.
After soaking for a day or two, the bacon is drained well before it is allowed to mature for two or three weeks.
This bacon is recognized for its dark pink color and creamy fat, its slightly cured flavor, and its ability to fry to crispy perfection as Ayrshire bacon contains no water.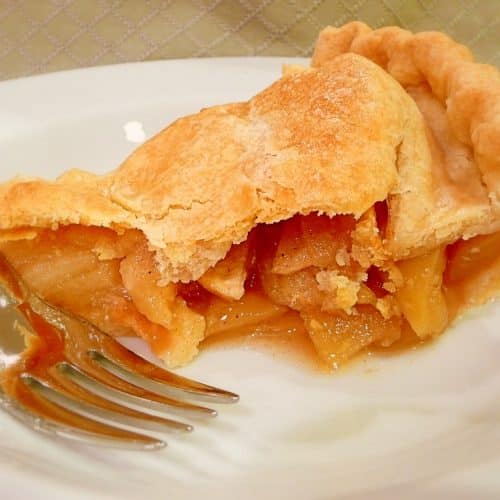 Apple Pie
Need a quick and delicious treat? Just grab one of our apple pies for that perfect snack.
Ingredients
Dough for double-crust pie

1/3

cup

sugar

1/3

cup

brown sugar

1/4

cup

all-purpose flour

1

teaspoon

cinnamon

ground

1/4

teaspoon

ginger

ground

1/4

teaspoon

nutmeg

ground

6 to 7

cups

apples

thinly sliced peeled tart

1

tablespoon

lemon juice

1

tablespoon

butter

1

large

egg white
Optional
turbinado

ground cinnamon

vanilla bean ice cream

caramel sauce
Instructions
Preheat the oven to 375 degrees. Roll half of the dough to a 1/8-inch-thick circle on a lightly floured surface; transfer to a 9-inch pie plate. While preparing the filling, chill it. Combine the sugars, flour, and spices in a small mixing bowl. Toss apples with lemon juice in a large mixing bowl. Toss in the sugar mixture to coat. Dot with butter after adding the filling.

Roll out the remaining dough into a 1/8-inch-thick circle. Put over the filling. Cut, seal, and flute the edge. Make slits in the top. Brush the crust with the beaten egg white until it is foamy. Sprinkle with turbinado sugar and ground cinnamon, if desired.

Bake on the lowest rack for 60-70 minutes, or until the crust is golden brown and the filling is bubbly, covering with foil halfway through if the crust becomes too dark. Allow to cool on a wire rack. Serve with ice cream and caramel sauce, if desired.
Video
Nutrition
Calories:
1168
kcal
Carbohydrates:
269
g
Protein:
9
g
Fat:
13
g
Saturated Fat:
8
g
Polyunsaturated Fat:
1
g
Monounsaturated Fat:
3
g
Trans Fat:
0.5
g
Cholesterol:
30
mg
Sodium:
175
mg
Potassium:
1020
mg
Fiber:
20
g
Sugar:
217
g
Vitamin A:
762
IU
Vitamin C:
40
mg
Calcium:
139
mg
Iron:
3
mg
---