| Image | Product Title | Features | Price |
| --- | --- | --- | --- |
| Large Capacity | | Air fry, bake, roast, toast, broil, rotisserie, dehydrate, make pizza, reheat | Check Price |
| Digital | | Air fry, broil, bake, roast, reheat | Check Price |
| Small | | Air fry, broil, bake, roast, reheat | Check Price |
| Rotisserie | | Grill, air fry, rotisserie, bake/pizza, broil, sear, toast, reheat | Check Price |
Should you get one of these or not?
Read on below.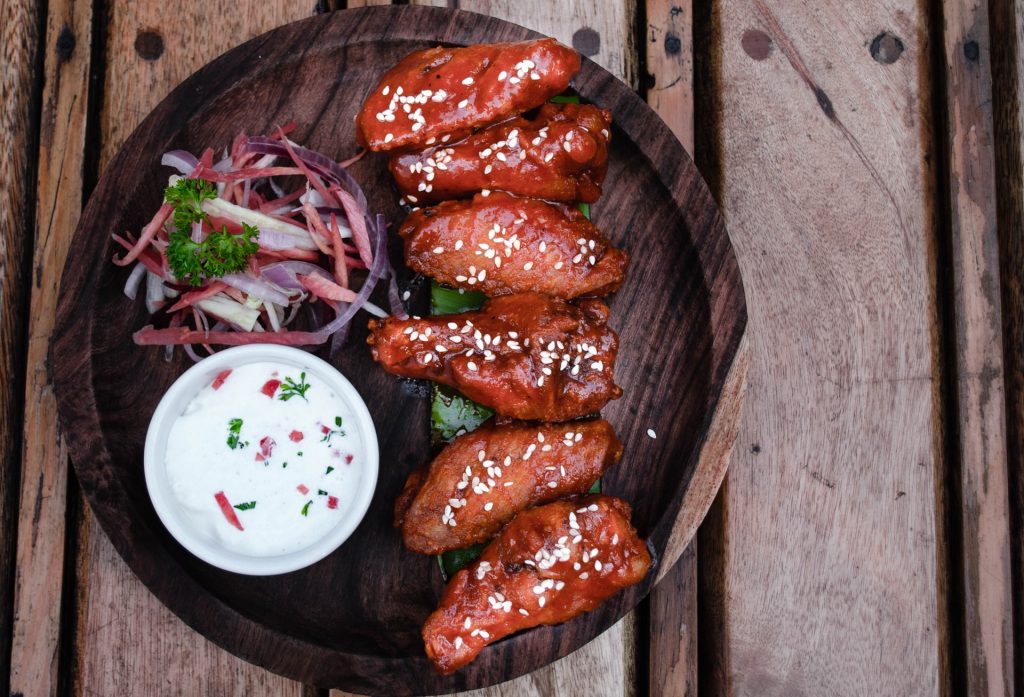 In this article, I go over the most popular air fryers on the market today – made by PowerXL.
I spent several days researching them so you don't have to.
A Word About Air Fryers
Since you're here you probably know these things, but this is why I love air fryers:
They are healthy. Instead of simmering in the oil or fat, your food is heated up with hot air (higher speeds than convection ovens). It means less calories (up to 70% less), better for the heart and better taste. Plus, it's not just for fries or chicken nuggets, you will be surprised at how many different kinds of food.
Air fryers excel at reheating food. It's incredible. I know people who specifically freeze pizzas in order to air fry them later.
You can cook almost anything in an air fryer if you tweak the recipe a little bit.
Check out my recipes for air fryers or this nifty air fryer conversion calculator.
The only thing you should be on the lookout for is the smoke, but it's the same as with conventional wall ovens.
Just remember to use the drip tray that comes with the air fryer so the grease does not drip over the heating elements, and you'll be good to go.
Plus, most of them are loud because of the fans.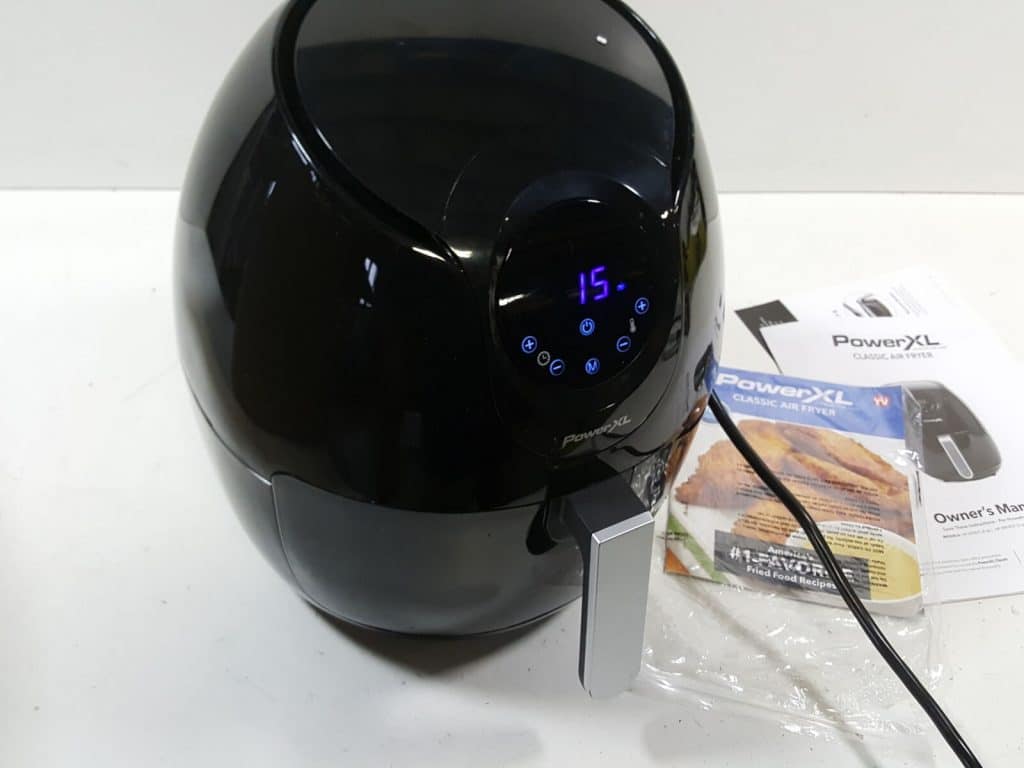 About the Manufacturer
PowerXL is a brand owned by Tristar Products Inc., founded in 1992 in the USA.
Unlike GoWISE and other Chinese microbrands, it's a legitimate business that owns brands like Emeril Lagasse.
PowerXL Air Fryer Options
Tristar has three PowerXL air fryers for sale:
PowerXL Air Fryer & Grill
PowerXL Air Fryer Oven 10 Qt
PowerXL Air Fryer Maxx Classic 7 Qt
The main difference among these is their size and features.
PowerXL Air Fryer Grill Plus 8 in 1 Roast, Bake, Electric Indoor Grill
#1 best selling brand of air fryers in the United States

Huge family size capacity

Many different cooking presets including Grill, air fry, bake / pizza, broil, sear, toast, reheat, or use the grill / air fry function to grill steaks

Dishwasher safe parts. Easy to clean nonstick grill plate
You probably saw this one in the commercials.
It is the biggest one on this list, and with the most features.
As you can guess from the name, it's both an air fryer and a grill, and can double (or triple) as a toaster oven (although it heats up longer than a toaster oven).
The cooking is good, and it's very versatile.
It can take whatever you throw at it:
air fry french fries, chicken wings, pork chops
bake pizzas, quesadillas, or muffins
grill, broil and toast (see the difference)
do most of the things I write about in the toaster oven recipes section
Size
Exterior: 19″ x 10.5″ x 11.5″
Interior: 12.5″ x 7.5″ x 11″
Pros
Consistently good air frying
Versatile: can air fry, grill, and toast
Many accessories (if you'll use them all): grill plate, crisper tray, baking pan, oven rack, rotisserie spit set, drip tray
Cons
Gets VERY hot to the touch
Loud when it works
8-in-1 Cookinf Preset and Digital Touchscreen
Wide variety of custom cooking functions

10 presets to air fry, bake, roast, toast, broil, rotisserie, dehydrate, make pizza, or reheat in one touch

1700-watt rapid air crisp technology gives you extra crispy fried taste

Large capacity: fits 6 rotisserie kebabs, 6-lb roast chicken or 8-lb pork loin, bakes a 9" pizza and crisps 1.5 lb French fries

Rotating air fryer basket cooks and crisps evenly, no shaking or turning required
The 10 Qt PowerXL is the most powerful on the list (1700 watts), and, unlike regular air fryers, it has racks instead of baskets.
Because of this, it fits more food, and you can cook different kinds at the same time.
Pros
Very powerful
Cooking is good
Spacious racks
You don't need to turn the food when air frying
Cons
It trips the wiring if your outlets can't handle 1700 watts
The racks are somewhat hard to clean
Extra Hot Air Fryer For Super Crispy Cooking
#1 best selling brand of air fryers in America

Uses hotter, faster airflow than ever before

Digital display panel with 7 one-touch presets - air fry / French fry, broil / fish, roast, bake, shrimp, chicken, steak

1700-watt rapid air technology provides up to 400° superheated hot air at rapid speed
This is the one that you can get if you dislike the other two for any reason.
The basket is big enough for several people, and it cleans easily.
There's also the 4-quart version, as well, although I would stick with the 7-quart one.
The difference in money and space to be saved by getting the smaller one are really negligible.
Final Words
Air fryers are great, and I'm glad I finally found a couple that I can recommend.
For the longest time, this space was dominated by low-quality no-name convection ovens.
Ask yourself this: will you really be using one?
There are things we get and never use, like waffle irons for example.
You think it's a great idea but you forget that you eat waffles only twice a year, so it sits there on the counter collecting dust.
If you really will be using an air fryer – which is great – then you can't go wrong with PowerXL.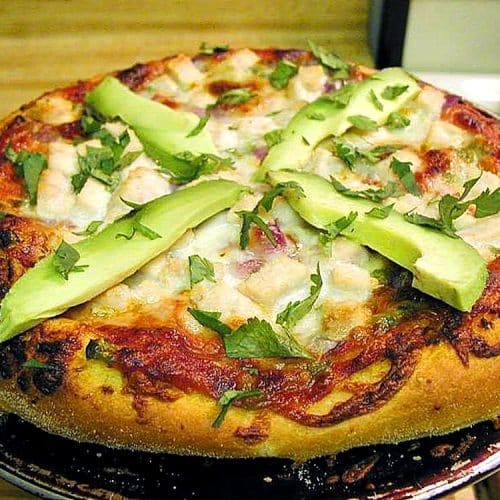 Perfect Pizza Air Fryer Recipe
With just a few simple tips, you can master the art of air fryer pizza and impress your family and friends with your culinary skills.
Ingredients
1

pizza crust

homemade or store-bought

1/2

cup

pizza sauce

1

cup

mozzarella cheese

1/2

cup

pepperoni

basil

optional
Instructions
Preheat the oven to 350 degrees F (175 degrees C).

Place the pizza crust on an ungreased baking sheet.

Spread the pizza sauce over the crust.

Sprinkle the cheese over the sauce.

Add the pepperoni and, if desired, the basil leaves

Bake for about 20 minutes until the cheese is melted and bubbly.
Video
Nutrition
Calories:
865
kcal
Carbohydrates:
101
g
Protein:
37
g
Fat:
35
g
Saturated Fat:
17
g
Polyunsaturated Fat:
2
g
Monounsaturated Fat:
10
g
Trans Fat:
0.5
g
Cholesterol:
72
mg
Sodium:
2138
mg
Potassium:
302
mg
Fiber:
4
g
Sugar:
6
g
Vitamin A:
644
IU
Vitamin C:
4
mg
Calcium:
477
mg
Iron:
7
mg
---