These vegetable casseroles are loaded with veggies, so you'll get a ton of nutrition, while still enjoying the comfort of a delicious dinner.
They're also super easy to make, so you can whip them up in a flash.
And since they're made with fresh vegetables, they won't be super hot or too cool, either.
So, if you don't like hot dinners, these casseroles probably aren't for you.
But if you love hot and flavorful dinners with lots of fresh veggies, then these vegetable casseroles are for you.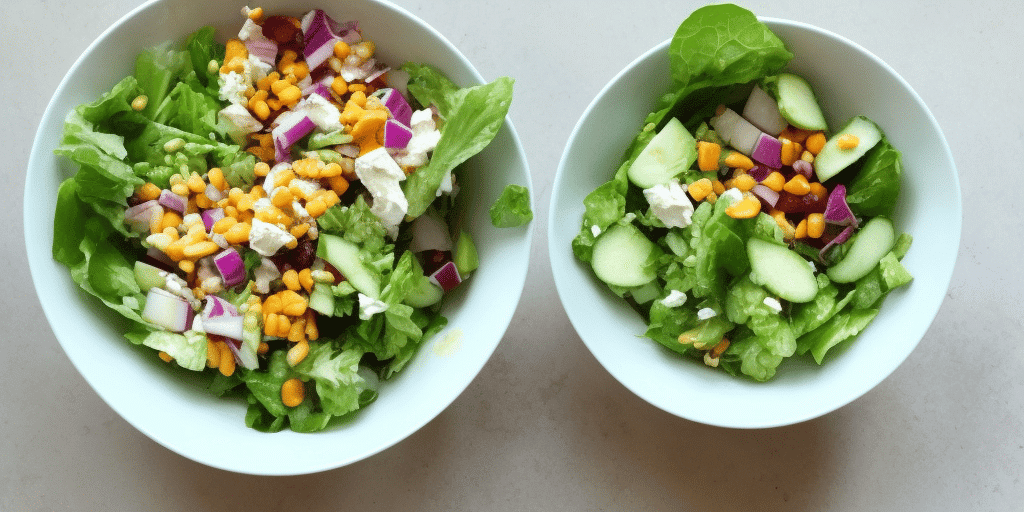 You've probably heard of green bean casserole before, but did you know it's actually gourmet!
It's a quick, easy dish that comes together in under an hour.
All you need are some fresh green beans and some buttery bread crumbs for the topping.
Serve with a dollop of sour cream for extra decadence.
It's great as a first course or even a main meal.
Loaded with peppers, onions, and cauliflower, this casserole is the perfect dish for a summer cookout.
Each bite of this is loaded with rich and creamy cheese.
This recipe uses parmesan cheese to make things extra cheesy, but you can use any kind of cheese for the best taste.
The cauliflower also adds a touch of crunchiness to every bite.
As long as you're careful not to overcook it completely, it will be just as delicious in the oven.
This is a hearty and satisfying casserole with healthy ingredients, so you know it'll keep you full for hours.
It starts with sweet potatoes, which are an excellent source of vitamins A and C.
Serve it with a side of crispy onion straws on the side to make this decadent dish even more indulgent.
If you want something more substantial, try the cheddar cheese bread recipe below.
It has crunchy pecans, gooey cheese, and plenty of sharp cheddar.
I'm not going to lie, scalloped sweet potatoes are one of my favorite dishes.
They're so creamy and buttery, it's hard to believe a mere potato could taste this good.
But what's not to love about this recipe?
In just 30 minutes, you can have a scrumptous side dish that is sure to impress your guests.
Sweet potatoes and sage might not be your first thought when you think of Thanksgiving dinner.
But if you do, then this sweet potato and sage-butter casserole is the perfect addition to your menus.
The spiced sweet potatoes and roasted sage flake are a smorgasbord of fall flavors.
It's also full of fiber and protein, so it'll keep you full during the long Thanksgiving day!
Sometimes, when you're in a rush, casseroles are the best option.
This butternut squash casserole is a fantastic meal on the go.
All of your guests will love this easy-peasy dish of roasted butternut squash and cheese.
There's nothing like the sound of a well-flavored casserole!
This casserole is rich and decadent, and it's also pretty easy to make.
It has all the traditional ingredients of a classic cauliflower dish – broccoli, bacon, cheese, onion rings – but it's seasoned with smoked paprika and cayenne pepper.
It's a bit more complex than your typical cauliflower recipe, but that doesn't mean it needs to be laborious.
In fact, I like this one much better.
The best part?
You can make it in just 30 minutes!
It's a casserole, but it's not just another casserole.
This layered zucchini casserole is a one-pan meal that has all the flavors of a traditional lasagna without the mess.
In layering, you get a wonderful mix of cheesy pasta, tender ham and chicken, juicy tomatoes, and super crunchy veggies.
The only downside to this dish is that it requires little effort.
But when you think about how much work was put into making it, you'll understand why I say that after dinner is done!
Creamy vegetable casserole is a classic family dinner staple.
It's easy to make ahead, and it doesn't require any cooking.
The vegetables are simmered in a rich tomato sauce with lots of cheese.
This recipe adds potatoes to the mix for added heat and flavor.
This dish will be a hit at your next potluck or holiday gathering!
This is the perfect way to use up leftover rice.
With this easy casserole, you can enjoy rice and veggies everyone will love!
You'll see a big difference in how quick-cooking white rice tastes when cooked with fresh ingredients.
Broccoli is a veggie that needs to be eaten raw, unless you're going for a vegetarian meal like this.
So you need to make sure it has the right temperature and gets a good soak in the chicken stock before adding the cheese.
And if you don't have any broccoli, try using cauliflower instead – it will be just as tasty!
Once baked, top with more cheese and bake some extra until golden.
Best of all, this recipe is so easy that even kids will like it!
Corn pudding is another old-fashioned favorite that everyone loves.
It's creamy, sweet, and bursting with corn flavor.
This casserole is a nod to the Southern tradition of making corn pudding in a quiche-like dish.
A thick topping of sour cream and butter coats this casserole for additional richness. These two ingredients make the best marriage ever.
I love the simplicity of this recipe. It's a simple casserole with a few ingredients, but it can be customized to your liking.
The key to this recipe is to cut the squash into cubes so you have more slices (and less time in the oven).
If you need something meaty, try some shredded mozzarella in the mix.
If you're like me and love squash but want something a little different, then this recipe will change your life.
This is one of my favorite casseroles, and I think everyone will find it delicious.
It's loaded with buttery squash and thick, creamy cheese.
And if you have some fresh sage or rosemary in the garden, try adding that to the mix as well!
This is a guaranteed crowd-pleaser.
Loaded with broccoli, carrots, and cauliflower, it's a lot healthier than the traditional chicken casserole.
The only downside is that it takes half an hour to make.
But you can always whip this up quickly in 30 minutes or less if you need enough time for a quick trip to the grocery store.
It's filled with everything you love about your favorite casserole – creamy sauce, cheesy cheese, and lots of veggies.
Plus, it has a terrific flavor from all of those ingredients.
I guarantee you won't be able to put this down once dinner is over!
This cheesy carrot casserole is a combination of savory and sweet.
It's a comfort food, but with a twist.
It has all the flavors you love in comfort food – carrots, cheese, sweet potatoes, and parsley.
Plus, it's topped with some decadent brown sugar glaze for added sweetness.
I like to serve this casserole as an appetizer.
You can also serve it over rice or quinoa for a complete meal.
This casserole is the ultimate comfort food for a rainy day.
It uses shredded cabbage to create the perfect base for a filling and tender beef filling.
The beef filling is topped with cornstarch that makes it extra creamy.
In this recipe, you'll also throw in some chopped bacon and onions.
If you want to make this dish even more hearty, add in some rice or beans!
I'm all about the cheese, and this cheesecake is no exception.
It combines cream cheese with cottage cheese, eggs, and sour cream.
I think you could even use Greek yogurt to make it more vegan-friendly.
If you want something a little different, try incorporating some chives or garlic powder into the mix.
This casserole is so creamy and wonderful, you'll never want broccoli to be the standard side dish.
All you need is to toss in cooked broccoli, cream of mushroom soup, cornstarch, onion powder, garlic powder, salt and pepper.
Then bake for about 30 minutes in the oven.
Serve it warm with a scoop of vanilla ice cream!
Corn and broccoli are a match made in heaven, and this casserole is no exception.
It combines the crunchy side of broccoli with the buttery corn.
The rice helps to soak up all that deliciousness while the bacon adds some great salty goodness.
It's a wonderful way to bring together two of your favorite foods.
I'm a huge fan of squash casserole, but this recipe is my new favorite.
It uses only 11 ingredients that are already easily accessible.
Zucchini, yellow squash, and onions are simmered until tender.
Then they're baked in chicken broth to make a very satisfying side dish.
It has all the flavor you know and love from zucchini casseroles, but with the added benefits of spring vegetables like kale and string beans.
Veggies, enchilada sauce, and cheese – what more do you need?
This recipe is so good that it will leave you feeling full for hours.
Plus, there's no need to slave over roasting vegetables in the oven!
Thanks to this slow-cooker recipe.
The result is a savory dish packed with flavor and healthy ingredients.
You won't believe this colorful casserole is filling, but it totally is!
It's also super easy to make and requires only a handful of ingredients.
Mushrooms, black beans, corn, salsa – these are the basic building blocks of this delicious casserole.
Add some cheese and serve with tortilla chips.
Crispy, sweet, ooey-gooey – this yellow squash casserole is a cheerful dish you'll want to make again and again.
I like to use canned butternut squash because it's easier to work with than fresh.
You can also swap out the recipe for any kind of squash you have on hand!
Garnish with cinnamon sugar and pour over some warm brown sugar and spice before serving.
Yum!
This recipe is a complete meal with chicken, asparagus, and cheese.
It's a fantastic way to use up leftover chicken if you have some on hand.
And it tastes just as good in one pot as it does in multiple!
The chicken is tender and juicy, while the asparagus has a very mild flavor.
That's perfect if you want something with a bit of spice.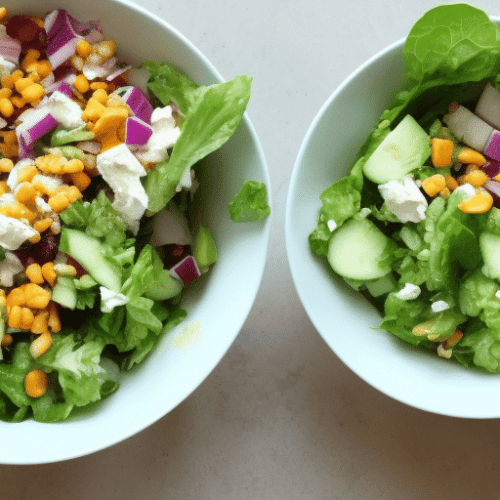 25 Delicious Vegetable Casserole
These vegetable casseroles are loaded with veggies, so you'll get a ton of nutrition, while still enjoying the comfort of a delicious dinner.
Instructions
Select your favorite recipe.

Organize all the required ingredients.

Prep Delicious Vegetable Casseroleas in 30 minutes or less!
---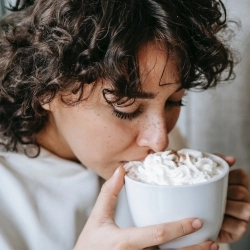 Latest posts by Grace Lambert
(see all)