Try these phyllo dough recipes for your next dinner!
Since its invention in the 1300s, phyllo dough has been a staple in European and Middle-Eastern cuisine.
Today, it's enjoyed in many different variations, such as goulash pie.
Whether you're making a traditional meat pie or a decadent baklava, these phyllo dough recipes will be a hit at your next dinner party.
Ready to experience the joy of phyllo?
Let's get started.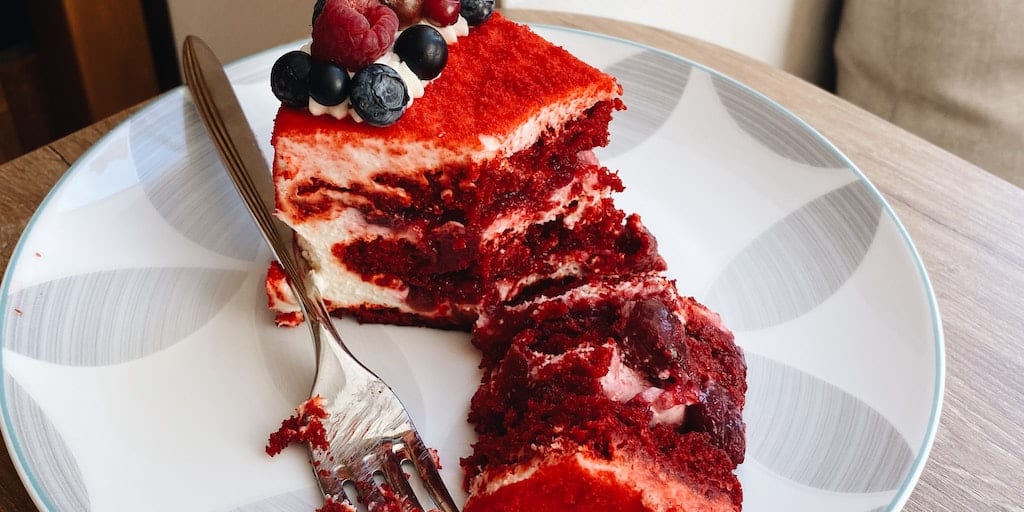 I love making my own phyllo dough, and this is just one of the recipes I use.
The difference between homemade vs. store-bought is usually in the flavor, not in texture.
Mix your flour with water, salt and sugar until it's a nice smooth consistency.
Add your egg yolks one at a time so you can get that silky finish.
If you have extra phyllo dough left over from making some savory dishes, you can use that to make something savory as well!
If you're looking for a light and savory dish with a lot of flavor, this phyllo pie is just the ticket.
The filling is made up of ground lamb, onions, tomato sauce, spices, and herbs.
It's flavored with lemon juice and olive oil before being baked to perfection.
This pie has an amazing texture that's almost like falafel – except this version is vegetarian.
It's also gluten-free!
These rolls are loaded with fresh flavors, and each bite is practically bursting with nutty goodness.
They're light and crispy on the outside, soft and chewy in the middle, and buttery on the inside.
Each one is infused with rich walnuts for a flavor explosion that'll make you desire more.
If you're looking for a festive holiday dinner recipe, this brandied and baked brie is the one for you.
It's not only pretty to look at, but it packs a punch of flavor.
It's loaded with cranberry sauce, brandy, and pecans.
This is a great way to use up your leftover cranberries without spoiling them too much.
Plus, it'll make your guests drool just from the looks alone.
If you're looking for a simple and easy-to-make appetizer, look no further.
These meat rolls are so easy to make and are great for parties.
Thanks to the phyllo dough, you can roll these delicious meat balls with no problem.
They're crisp on the outside, tender on the inside, and flavorful all around.
Serve them as an appetizer with your favorite dipping sauce or use them as a finger food at your next party.
They'll be sure to please!
You can't go wrong with a good pumpkin phyllo turnover.
These genius pastries are ridiculously easy to make, and they're packed full of fall goodness.
Fresh, sweet pumpkin filling is folded into a buttery crust that's flaky and decadent.
Top the whole thing off with some chopped walnuts for crunch and extra flavor!
These little turnovers are the bomb.
They're so light and airy, they practically melt in your mouth.
And they're almost as easy to make as a traditional phyllo pastry.
Simply tear off the dough, brush with egg wash, fill with blueberries and flaky phyllo dough, and bake!
This appetizer is accompanied by a beautiful fig and pecan jam.
This dish calls for the freshest ingredients and makes for a delightful presentation.
The pastry crust is light, flaky, and buttery.
The cheese filling is rich with a touch of sweetness in the fig sauce.
It's sweet, but not too much so that you can't taste the brie.
You'll love it!
If you're a fan of pizza with a bit more substance, this easy phyllo dough pizza has your name on it.
The dough is light and airy, but the filling is thick and loaded with cheese.
It's smothered in a garlic herb sauce that complements the toppings perfectly.
Serve this with some fresh mozzarella for an extra special treat!
This caramelized zucchini phyllo pie is a bold and delicious treat that'll bring the family together.
It features an airy, flaky crust with a sweet and savory filling.
It's topped with an extra-special olive oil caramel to finish it off.
Seriously, this pie is so good you won't believe it can be made in just 20 minutes!
There's nothing better than a big casserole.
And this sweet potato phyllo dish is just as delectable as it gets.
This recipe features tender sweet potatoes, creamy eggs, and tangy cream cheese.
It's the perfect combination of flavors that will leave you wanting more.
Best of all, this recipe is easy to make.
That makes it a great weeknight dinner option!
The hardest part about rolling baklava is getting the dough together.
I don't think anyone has ever done it perfectly, so you have to practice.
If you can roll a piece of dough and get a nice thin layer on your baking sheet, then you can roll a ball and get it to look great once you put it in the oven.
This recipe shows you how to do that.
And while they may be simple, they taste amazing!
These pop tarts are sweet, juicy, and overflowing with fresh berries.
The pastry is buttery and flaky, and the filling has a nice balance of sweetness.
I like to add vanilla pudding for more complexity, but you can also use your favorite flavor of ice cream (or frozen yogurt).
If you're making these ahead of time, I think the glaze makes them extra special.
Just whip together some powdered sugar and heavy cream until it looks thick.
That's it!
If you love chicken on a plate, then you'll adore this recipe.
Nothing beats the simplicity of a perfectly cooked chicken breast on a plate.
And it only takes 35 minutes.
Plus, you can make this in advance, and it stores well!
It pairs juicy chicken with crisp phyllo dough for an easy summer meal.
Serve with salad and fresh fruit for a healthy meal that keeps you full until the next day.
Whether you're an amateur cook or a pro, you can make this elegant salmon recipe in less than 30 minutes.
It features rich, buttery fish baked to perfection.
Its flaky fillets are coated with a perfectly balanced mix of salty, savory, and umami flavors.
Plus, each piece is wrapped in phyllo dough for the ultimate presentation.
Serve it with your favorite side dish and watch as the compliments begin rolling out!
The goat cheese phyllo cup appetizer is a fun way to surprise your guests at the end of the meal.
Filled with creamy and cheesy phyllo dough, it's a great vegan option for those looking for something different.
The goat cheese filling is made with cream cheese, so it's definitely rich.
A little bit goes a long way, so don't be surprised it'll disappear before you get to the next course!
If you're looking for a way to get your family to eat their veggies, this recipe is for you.
The apricot filling is tart and sweet, and the pastry crust is flaky, buttery, and just a touch crunchy.
It's full of flavor from the apricots, greek yogurt, lemon juice, sugar, salt, and spices.
This dish has enough protein to make it filling but not so much that it'll leave you feeling weighed down.
It's perfect for any occasion!
These fruit cups are a fantastic way to serve up all the essential ingredients for a summer dessert.
They're packed with figs, apples, and peaches, which look so pretty when they're arranged in pretty bowls.
The result is a sweet treat that will leave you feeling warm and happy.
Plus, it's effortless to make!
You can have these on your counter in no time at all.
I love this galette in phyllo dough.
You'll make a tart shell first and then fill it with whipped cream and apple slices.
In fact, that's all you'll need to make this sweet, succulent dessert.
It takes just 15 minutes to whip up and is best served warm with a dollop of vanilla ice cream.
These rolls are a fantastic way to use up leftover phyllo dough (as long as you have the right type).
Made with fresh blueberries, they're sweet and tart with a hint of sweetness from the balsamic.
They're soft and pillowy on the inside, but crisp on the outside.
And since they're cut into triangles, they look like small grapes!
This recipe is a great addition to any brunch table.
It's light and airy, covered in a dreamy cheesy filling.
And this tartlet is so easy to make.
Just roll up store-bought phyllo dough and fill with ground beef and onion.
Pop it in the oven, then coat with mozzarella cheese.
You can have this ready in just 15 minutes!
If you love Italian food, this tomato ricotta phyllo tart is a must-try.
The sour cream and cream cheese blend is the perfect complement to the fresh tomatoes and basil.
Between the flaky phyllo sheets, and crisp prosciutto on top, it's hard not to drool!
Serve with some mixed greens for a great summer meal.
Looking for a unique dessert to serve at Christmas?
Look no further than these chocolate-filled phyllo triangles.
They're a nice change from the usual cupcakes and cookies.
The filling is made with dark chocolate, mascarpone cheese, and half-and-half.
It's rich, creamy, and oh-so-chocolatey.
Not only are they tasty but also visually stunning.
I love the brownish piping around the outside of these triangles!
Not only that, but they're easy to make! Just line up individual phyllo sheets on a baking tray and fill them with the decadent filling.
Easy as pie…or in this case, phyllo.
I'm a big fan of phyllo.
It's one of those things that has such an incredible depth of flavor, and I love using it for recipes like this.
That said, I have always been a little sceptical about the idea of making something so thin out of it.
But once you try this pizza, you'll have to tell me it isn't worth trying again and again.
This recipe uses mushrooms and onions to create a rich aroma in the oven as the dough bakes.
Then, once it's cooked to your liking (over medium heat), top with some shredded mozzarella cheese, cooked steak strips, and fresh parsley.
Have a busy weekend coming up?
Whip up these spinach feta phyllo rolls, and you'll have something tasty to snack on all week.
These are light and chewy phyllo varieties that make the perfect appetizer or side dish.
They're the perfect way to get your greens while still getting your kids to eat their veggies!
They also taste so good that even the pickiest eaters will grab a handful.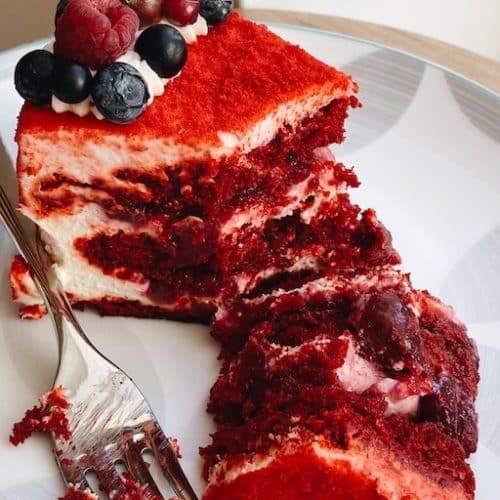 Balsamic Blueberry Phyllo Rolls
Balsamic Blueberry Phyllo Rolls utilize the inherent sweetness of the fruit to create an irresistible and seemingly decadent treat.
Ingredients
For the glaze:
1/8

teaspoon

ground cinnamon

1

tablespoon

maple syrup

1/2

teaspoon

oil

2

teaspoons

plain

unsweetened non-dairy milk.
Instructions
Instructions for making the filling and assembling the rolls:
In a small, microwave-safe bowl, heat the blueberries for about 2 minutes until warm and fragrant. Alternatively, do this on the stove.

Drain any excess liquid from the blueberries and mix in the maple syrup and balsamic vinegar.

Preheat the oven to 400°F.

Using three sheets of phyllo dough at a time, place about 3 tablespoons of the filling onto one corner of the dough closest to you and carefully roll the dough backwards until it forms a long roll.

Then, roll the dough horizontally, tucking in the sides as you go, until all of the dough is rolled up. Cut off any excess dough and place on a lightly greased baking sheet.

Repeat the process until all the filling is used.
Instructions for glazing and baking the rolls:
In a small bowl, whisk together all the glaze ingredients until emulsified.

Use a pastry brush to generously brush the glaze onto the assembled rolls, using it to smooth down any folds in the dough.

Bake for about 20 minutes or until the tops are browned.
Video
Nutrition
Calories:
27
kcal
Carbohydrates:
5
g
Protein:
0.2
g
Fat:
1
g
Saturated Fat:
0.2
g
Polyunsaturated Fat:
0.2
g
Monounsaturated Fat:
0.5
g
Trans Fat:
0.003
g
Cholesterol:
1
mg
Sodium:
3
mg
Potassium:
24
mg
Fiber:
0.04
g
Sugar:
4
g
Vitamin A:
6
IU
Vitamin C:
0.03
mg
Calcium:
15
mg
Iron:
0.02
mg
---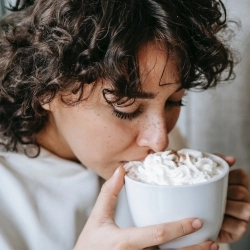 Latest posts by Grace Lambert
(see all)