SharkNinja produces high-quality kitchen products, including food processors.
Today, I'm taking two of its most popular food processors and put them against the other, to find out which one is the best one:
These two make amazing food processors, but, as I'll show you, they're for very different people.
So, which one's for you?
Let's get started.
Ninja Mega Kitchen System BL770 Blender Review
Sale
Ninja BL770 Mega Kitchen System, 1500W, 4 Functions for Smoothies, Processing, Dough, Drinks & More, with 72-oz.* Blender Pitcher, 64-oz. Processor Bowl, (2) 16-oz. To-Go Cups & (2) Lids, Black
POWERFUL CRUSHING: The 72-oz. Total Crushing Pitcher pulverizes ice to snow in seconds for creamy frozen drinks and smoothies with a powerful 2-plus horsepower motor. (64-oz. max liquid capacity).
FOOD PROCESSING: 8-cup food processor bowl provides perfect, even chopping and makes up to 2 pounds of dough in just 30 seconds.
4 VERSATILE FUNCTIONS: All 4 functions – Blend, Mix, Crush and Single-Serve – utilize 1500 watts of performance power to truly customize your drink-making experience.
ON-THE-GO CONVENIENCE: Two 16-oz. Nutri Ninja Cups with To-Go Lids are perfect for creating personalized, nutrient-rich drinks to take on the go.
BLADES FOR ANY RECIPE: Stacked Blade Assembly for the pitcher, Dough Blade and Chopping Blade for the processor bowl, and Nutri Ninja Blades for single-serve cups.
The powerful BL770 is an amazing 3-in-1 blender and food processor that you can't go wrong with.
Here's why:
Functions and Features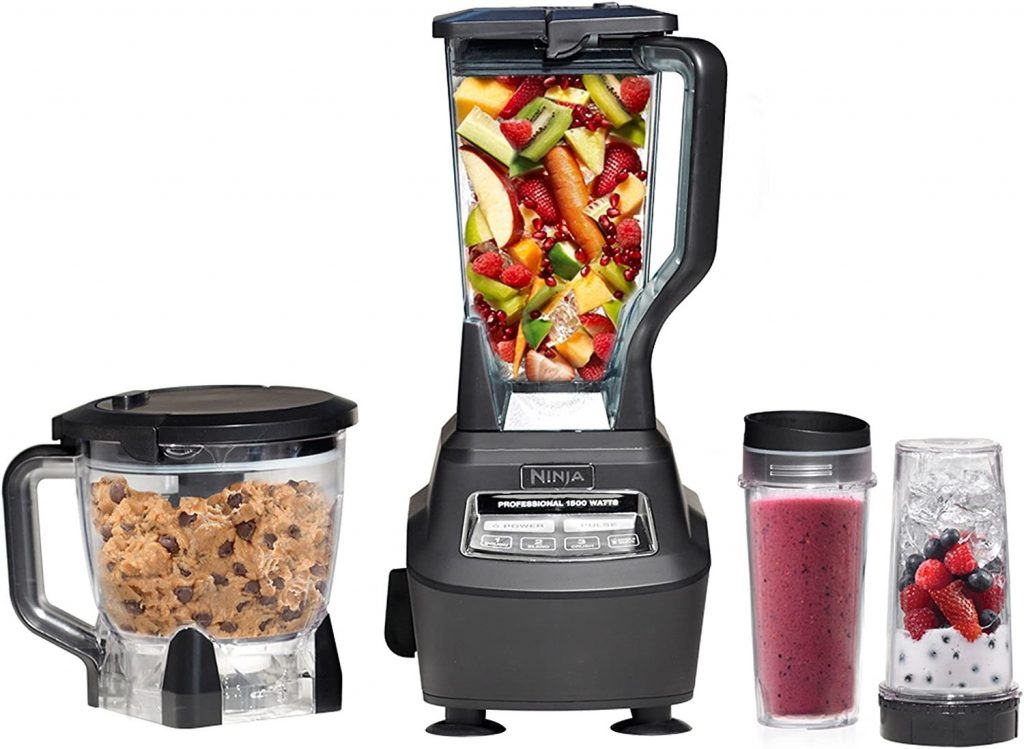 Like all ninja blenders, the BL770 is very easy to use. It comes with a very simple control panel incredibly easy to operate. It comes with a simplistic control panel with just six buttons: Power, Pulse, three speed levels, and Single Serve, for blending in the small vase.
The low speed, labeled as "dough", is great for the food processing bowl, whenever you want to chop or mix ingredients.
The medium speed, labeled as "blend", is perfect for anything that needs emulsifying, like dips, sauces, and baby food. It's probably the speed you'll be using the most, since you can use it with the single-serve cup or your food processing bowl.
Finally, the high speed, labeled as "crush" is perfect for getting snow-like ice, purees, smoothies, and milkshakes.
You also have the single-serve button, best used with the blender's single-serve cup, and the pulse function, which is extremely useful when using the food processing attachment.
This blender can't handle hot ingredients in any of its bowls.
Design
The Ninja BL770 has the classic timeless black-and-steel Ninja look, which is very common in high-end blenders and kitchen electronics.
There aren't any knobs or large protruding buttons. Instead, there are only smooth surfaces, which makes cleaning super quick.
The machine comes with suck-on plastic cups to prevent the blender from moving when being used.
The main appeal of this machine, however, is its 3-in-1 design, which mixes a regular blender, a personal blender, and a fully-functional food processor, in just one machine, which saves a ton of space. The multiple pitchers are made of BPA-free, strong plastic, and are dishwasher safe.
The machine also comes with different blade options. It has a four and six stack blades, perfect for high-powered blending, dough blades for your food processing, and single-serving blades, perfect for juices and drinks.
Size and Capacity
While assembled, the Ninja BL770 weighs about nine pounds, with a base measuring 8.2 inches, so it's easy to move around and it won't take too much space.
The family-sized pitcher has a capacity of 72 oz, the processor bowl can carry up to 64 oz, and its personal cup carries up to 16 oz.
Size: 9.5" by 8.2" by 17.75"
Power and Performance
The BL770 has a very powerful 1500-watt motor, making it perfect for extremely strong blending and food processing. This power saves you a ton of time in your food prep, since you get your slicing, blending, and processing in a matter of seconds.
This incredibly powerful motor, however, also means lots of noise when using it. However, you can put the machine on a soft surface to reduce the noise, like on a rubber mat. I found a simple folded kitchen towel to reduce noise quite well.
Included Accessories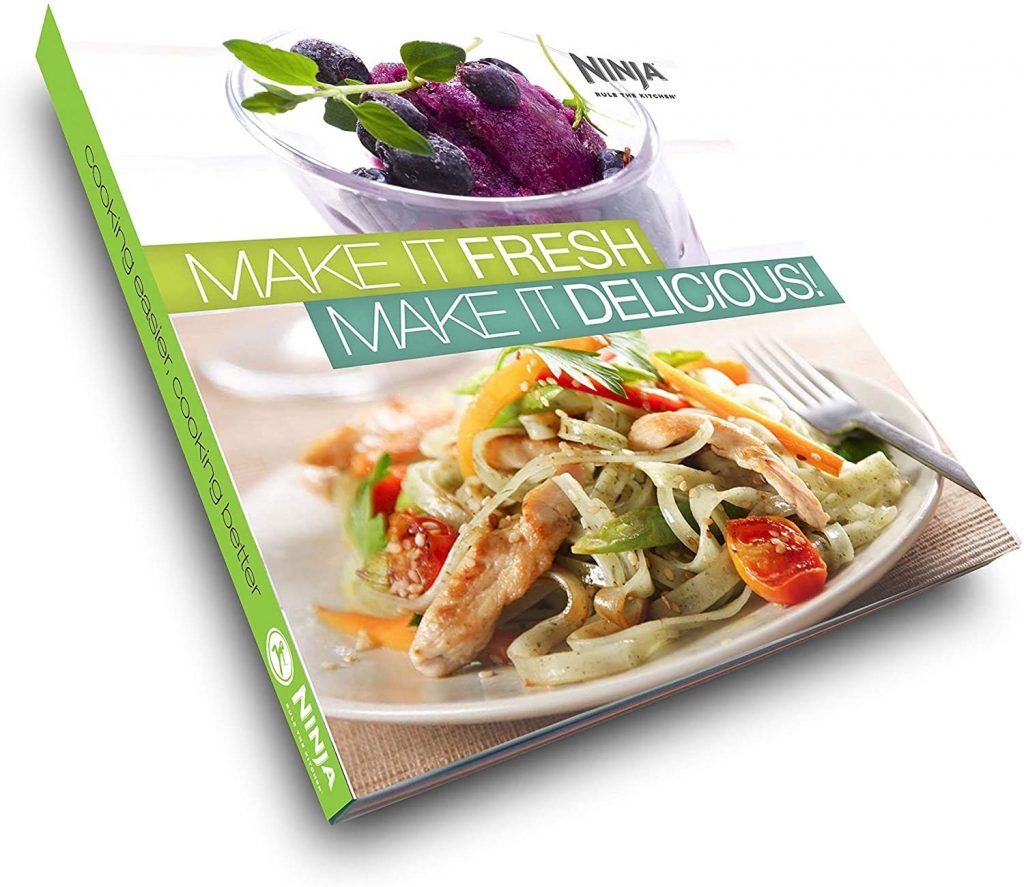 As I mentioned before, the Ninja BL770 comes with a ton of accessories to go with its versatility.
Besides the motor, you can find the XL blender pitcher, two single-serve Nutri Ninja Cups, a food processor bowl, and four different types of blades. It also comes with an inspiration book with recipes.
Pros and Cons
Here's where the Ninja BL770 shines, and where it doesn't:
Pros
3-in-1 design for a lot of versatility
Powerful 1500-watt motor
Very useful large pitcher
BPA-free, dishwasher-safe parts
Stabilizing rubber suction cups at the bottom
Easy to use
Easy to go from blending to food processing, and vice versa
Stain-free pitchers and bowls
Cons
Only comes with a one-year warranty
Very loud when using
The handles may get food stuck inside
Ninja BN601 Professional Plus Food Processor Review
Sale
Ninja BN601 Professional Plus Food Processor, 1000 Peak Watts, 4 Functions for Chopping, Slicing, Purees & Dough with 9-Cup Processor Bowl, 3 Blades, Food Chute & Pusher, Silver
MOST POWERFUL KITCHEN FOOD PROCESSOR: The 1000-peak-watt motor can process the toughest ingredients with ease. (under 11-cups, based on rated wattage and listed bowl capacity).
PRROFESSIONAL PERFORMANCE: Dedicated blades and discs deliver restaurant-worthy results. Precisely chop, consistently slice, and evenly mix all in one appliance.
4 VERSATILE FUNCTIONS: 4 Auto-iQ intelligent preset programs make food prep easier with 3 speeds – low, high, and pulse. Chop veggies, shred cheese, and make smooth sauces and quick pizza dough or...
XL PROCESSING CAPACITY: The 9-cup (72-oz.) processing bowl delivers consistent results whether you're chopping a small batch (a few garlic cloves) or an entire bowlful of ingredients—great for...
MIX DOUGH IN SECONDS: Powerful dough mixer has the torque to fold in ingredients quickly and evenly, making up to 2 lbs. of dough in as little as 30 seconds.
If you're looking for a simple but powerful food processor, the Ninja BN601 Professional Plus Food Processor is a great choice.
Here's why:
Functions and Features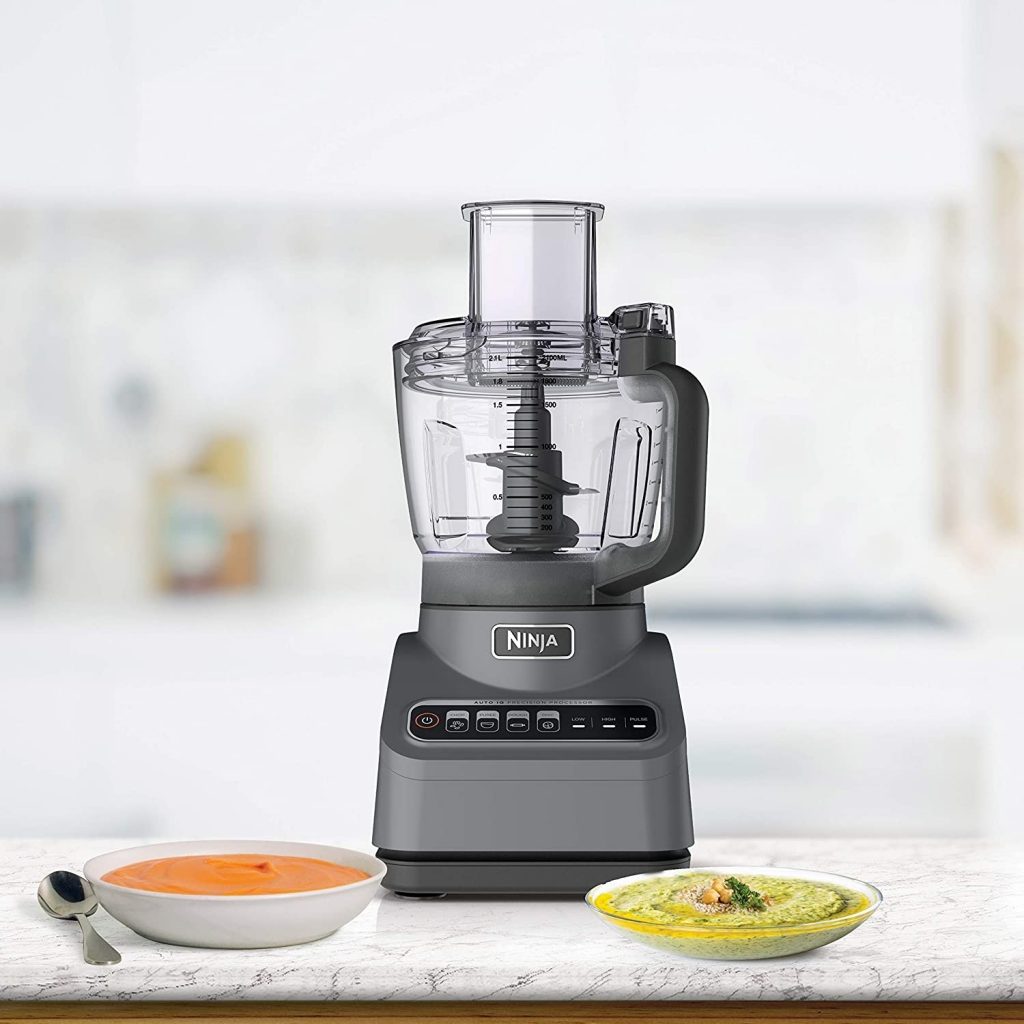 The BN601 comes with four Auto-iQ Intelligent preset programs, which make it easy to prep your food, with just one touch.
The four options are "chop", for slicing ingredients, like fruits and vegetables, "puree", for mixing and grinding ingredients, "dough", perfect to prepare your cookie and bread dough, and "disc" for using the cutter and grater disk.
You also get low and high speed, and a pulse button.
Design & Navigation
Although the Ninja BN601 Professional Plus Food Processor doesn't follow the classical Ninja design, it's still a very good looking kitchen appliance.
The base comes with a dark stainless steel finish, and its control panels, with no knobs or protruding buttons, is modern-looking and extremely easy to clean.
The bowl is made out of crystal clear BPA-Free plastic, with an easy-to-grip handle that doesn't get food stuck in it.
All parts are dishwasher safe, and you can even use the pulse setting as a self-cleaning function.
Size and Capacity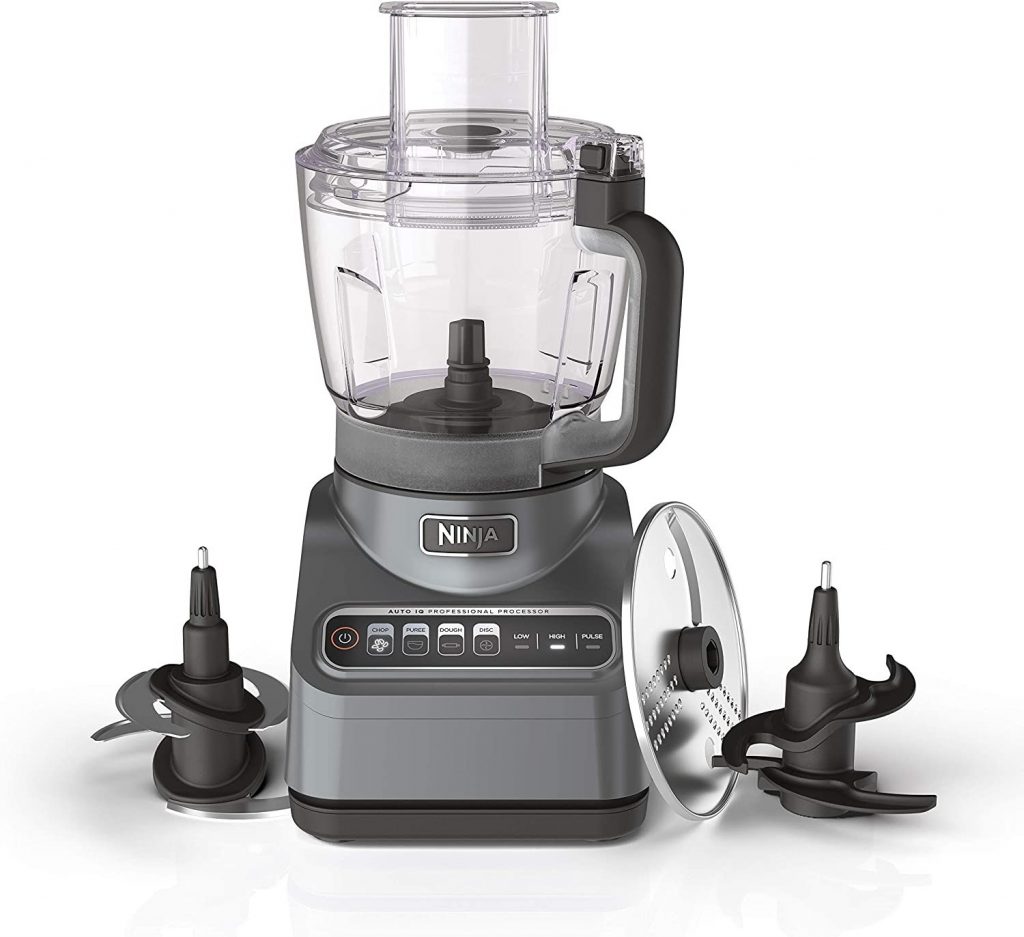 This food processor comes with a 9-Cup capacity work bowl, which can take care of all of your needs, even if you have a large family.
The food processor isn't particularly big, and it's easy to store just about anywhere.
Size: 7.76" by 9.88" by 16.02"
Power and Performance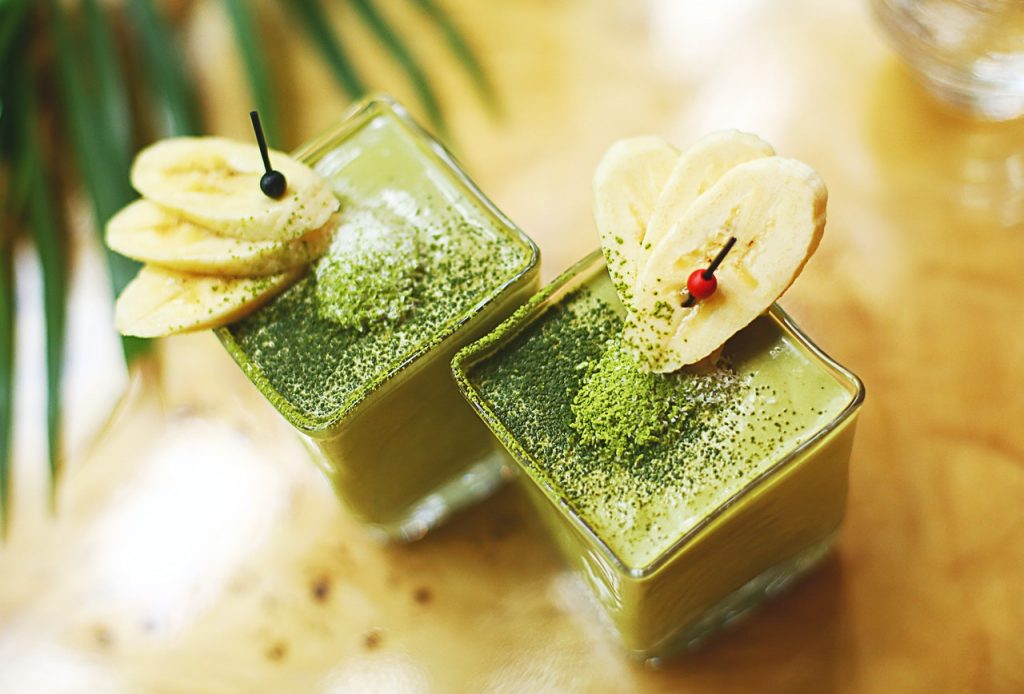 The Ninja BN601 comes with a powerful 1000-watt motor, more powerful than your average food processor.
The sharp blades for blending are extremely useful, and the dough blades do a great job at seamlessly mixing ingredients.
It handles just about any task easily and quickly, significantly reducing your waiting time when preparing your ingredients. I found the disc to be quite powerful and do a very good job at dicing. That being said, there's a small gap between the lid and the disc where food may get stuck in when your bowl is full.
The feeding tube is a bit narrow, so you may have to dice some of your larger fruits and vegetables before putting them through the processor.
These are, of course, nitpicks, and it really goes to show how great this food processor is, if those would be your only issues while using it.
Included Accessories
This food processor comes with its bowl and lid, as well as a set of sharp blades for blending, a set of dough blades, and a disc for grating and cutting.
You also get an inspiration guide cookbook with 20 recipes.
Pros and Cons
Here's where the Ninja BN601 shines, and where it doesn't:
Pros
Great reversible disk for shredding and slicing
Auto IQ Technology
Very powerful motor
Self-Cleaning Pulse Button
Quite affordable
Cons
Disc can be a bit hard to clean
Narrow feeding tube
Which one should you buy?
Here's which appliance you should buy according to your needs:
Ninja BL770 – Great 3-in-1 option
The Ninja BL770 is the perfect appliance for anyone that's looking for more than just a blender or food processor. If you're constantly blending ingredients, making protein shakes and smoothies, and need a very powerful food processor, you can't go wrong with this option.
It's perfect for large families, food preppers, and anyone who needs a 3-in-1 combination for simplicity or space-saving issues.
Ninja BN601 – Best Affordable Food Processor
If what you're looking for is a great food processor, and nothing more, the Ninja BN601 Professional Plus Food Processor is definitely the way to go.
Although not as powerful as the BL770, this food processor is still more powerful than the average one, making ingredient prepping a breeze. It's also an excellent dough mixer, and makes cheese grating the fastest thing you'll do.
While the Ninja Mega Kitchen System BL770 is more versatile, the Ninja BN601 Professional Plus Food Processor will be perfect for anyone looking for a powerful, compact, and easy-to-use food processor.
Final Thoughts
You need to have both a blender and a food processor in your kitchen. If you want to have all the benefits of both, the Ninja BL770 is absolutely the way to go, whereas the Ninja BN601 is perfect if you're not looking for a blender, but still want a powerful food processor.
With so many Ninja parts and technicians, you'll know you're getting a great, long-lasting appliance, regardless of what you end up choosing.
That's it!
Love,
G.