These keto crockpot recipes are the ultimate way to make your life easier on keto.
After all, what's the point of being healthy if you can't enjoy your favorite foods ?
But this collection is not just for savory dishes, though that's definitely a big part of it.
I've also included some keto-friendly desserts and even dessert-inspired dishes like lemon cake in the crockpot.
From slow cooker chicken fajitas to cheesy pot roast and everything in between, these keto recipes are sure to please.
Let's get to it!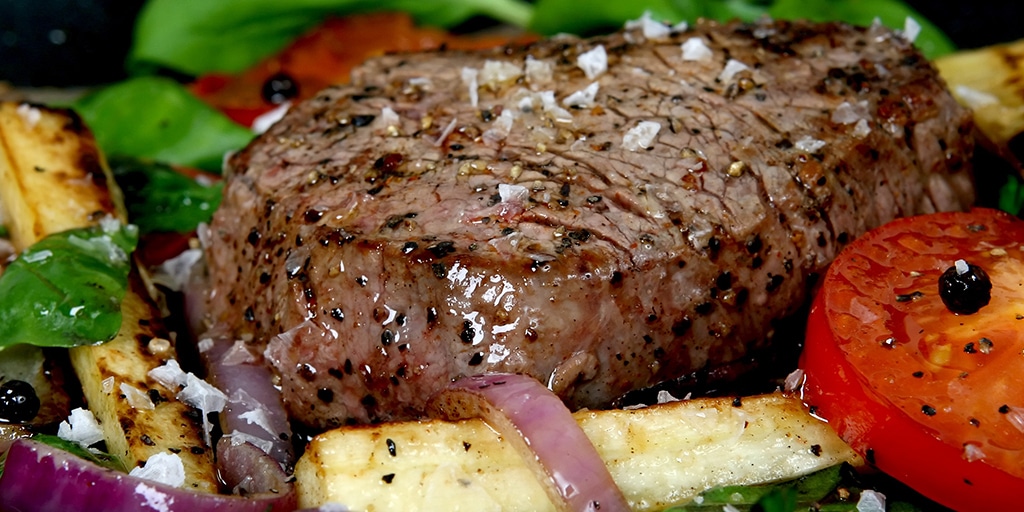 If you're looking for a healthy, low-carb alternative to mac and cheese, this is your go-to!
It's loaded with cheesy goodness, cauliflower florets, and plenty of spices.
This recipe is a great way to make your kids happy while still getting the nutrition they need.
Plus, it makes the perfect side dish or can be used in other recipes.
This Crockpot Italian sausage and peppers recipe is the most scrumptious way to go!
Everything from the fresh tomatoes to the spicy peppers and sweet onions is made even better with that wonderful mozzarella cheese.
It's hearty, it's tasty, and it's also easy to make.
Best of all, this recipe requires only five ingredients!
If you like your dinner extra tasty, don't forget to add some garlic bread!
Steak-like salmon is a quick and easy low-carb dinner that's just as tasty as any filet.
And this creamy lemon sauce makes it even more special.
It's delicious and full of fresh herbs, giving it an earthy, slightly spicy flavor.
If you want to add some color to your meal, try cooking the salmon with red cabbage, onions, and garlic.
Looking for a tasty, filling meal that's easy on the waistline?
You won't want to miss out on this Crockpot chicken fajitas recipe.
It's so easy to make and will definitely be a new family favorite!
Each bite is packed with crunchy tortilla strips, tender chicken strips, plus plenty of melted cheese.
It's all coated in a hearty tomato sauce and sprinkled with cilantro.
Serve this up as a taco night dinner or enjoy it as an appetizer at your next game-day party!
You may have heard about crack chicken, but you haven't tried it until you've tried this slow cooker version.
As a matter of fact, I think the word "crack" is what originally brought us to the term.
But as this recipe proves, we all make better stuff when we use it!
Not only does it taste fantastic and be super light and easy to whip up, but the prep time here is just under an hour.
I love that you can add whatever veggies you like (chickpeas are always good), or even add some extra protein if you need something more filling.
If you're a fan of buffalo chicken dip, then this recipe is right up your alley!
With just five ingredients and 15 minutes of prep, you can serve an entire party full of yummy dip.
Be sure to make enough because the flavor will be too good to share with everyone!
You can't go wrong with a big bowl of queso dip.
It's so easy to whip together, and it tastes amazing.
With this recipe, your family will be able to enjoy queso dip without needing to worry about cooking.
There's nothing better than having a big bowl of cheesy goodness as you sit down at the table for dinner.
This keto spinach artichoke dip is creamy, cheesy, and delicious.
It's also a breeze to make and takes only 30 minutes.
The best part is that you can tailor it to your own preferences.
So, if you want more or less crumbly cheese, add more or less cream cheese.
Or use different herbs for some extra flavor.
One thing you can't change about this recipe is the time it takes to cook it.
But at least you know how long it will take in the Crockpot!
This recipe lets you enjoy ranch dressing and chicken in one dish.
And it's also keto-friendly!
It has all the best tastes of ranch and chicken without all the carbs.
I like to serve this dish with some crudite or crackers for dipping.
This recipe is perfect for busy weeknights.
It's so easy to make and can be on the table in under an hour.
It has all of the comforting flavors you love, with a healthy twist.
You'll love how it comes together in one pot.
So no need to worry about dirtying up the stove or keeping your hands sticky.
Instead, just add your ingredients, turn it on, and let it do its thing!
If you're looking for a stress-free way to make dinner, give these crockpot recipes a try.
All of these recipes are simple, yet they taste delicious.
I love the versatility of this recipe because it can be easily adapted to your liking.
You can add in veggies or protein for a filling meal that won't break your diet!
I'm a firm believer in pizza crustless.
Not only can it be more time-efficient, but I think you'll find it tastes just as good.
All you need is homemade pizza dough and some toppings.
So let's say you have pepperoni, mozzarella, and provolone cheese.
That gives you a pretty robust base to start with.
Sweet potato puree takes the place of the traditional tomato sauce, giving this pizza pie a lovely earthiness that I especially adore.
The whole thing is baked until golden brown before being served hot (or cold).
These pork chops are so scrumptious, you'll want to eat them every day.
They're also low in carbs and high in flavor.
Plus, they're a breeze to make, requiring only 30 minutes of prep time.
If you love garlic bread, then this recipe is for you.
It's savory, cheesy, and surprisingly meaty!
Meatloaf is one of those meals that's just so satisfying and comforting.
It's not just the meat, but the breadcrumbs, as well!
Still, it can be a bit of a chore to get everything right each time.
I mean, you have to make the breadcrumbs and dredge them in egg before mixing with your ground beef, right?
The trick is going to be ensuring the meat is evenly cooked.
That will ensure it cooks through without any more cooking later on.
So if you can work on timing things out for yourself like this recipe does, then you'll be all set for a scrumptious meal.
Here's another shredded chicken recipe.
You can use it as a healthy side or to substitute for the meat in a stir fry.
The teriyaki sauce is sweet, savory, and has just a hint of spicy from the crushed chilis.
You'll need to add some extra salt for this one.
This chili is the perfect match for your favorite white chicken wings but without all that pesky sodium.
It's got a rich and savory base of beef broth with tons of spices, which bring out the flavor of the melty chicken.
Pair it with a few slices of avocado and some fresh jalapeños for an extra dose of goodness.
Pot roast is a classic side dish that's perfect for any winter meal.
Making it in the slow cooker will make it extra juicy, tender, and flavorful.
This recipe features a wonderfully sweet glaze with fresh ingredients like apple cider vinegar.
Meatball parmesan is a classic Italian dish that's usually served with pasta.
If you want to make it your own, try this copycat recipe instead.
The meatballs are given a rich sauce made of marinara and mozzarella cheese.
It's coated in breadcrumbs and baked until golden brown.
This recipe uses store-bought marinara and frozen meatballs, but you can easily add your own homemade marinara if you like!
This garlic and herb cauliflower mash is an excellent choice if you want a quick, satisfying meal.
Cauliflower florets are browned in a pot of oil and then seasoned with herbs, spices, and seasonings.
The result is a fork-tender mixture that's infused with garlic, basil, oregano, thyme, rosemary, parsley, and red pepper flakes.
You can serve it as is or add your favorite vegetables.
I like to serve this dish with roasted chicken or fish on the side.
This shredded beef taco casserole is decadent and hearty in one bowl.
It's a classic Mexican dish made a little healthier.
Top it with avocado, cilantro, onion, and your favorite taco toppings.
Lose the carbs without losing the flavor by swapping out some of the flour for 100% keto-friendly arrowroot starch.
You can't beat the flavor of this slow-cooked pork loin.
It's juicy and succulent, with a hint of smokiness to boot!
The rosemary, garlic, and thyme add a lovely touch of earthiness to the meat.
If you love comfort food but need to get in some exercise as well, then this recipe is for you!
This lemon cake is a light and fluffy dessert that makes the perfect summer treat.
Thanks to the addition of almond flour, this cake boasts a wonderfully tender texture.
It's also sweetened only with artificial sweeteners, which means no sugar with its side effects!
This recipe features an awesome lemon glaze that you can top with chocolate chips for extra enjoyment.
All you need are eggs, butter, and baking powder.
When you need a cozy and comforting meal, look no further than this slow cooker cauliflower chowder.
You'll love how creamy and comforting it is.
And the broth is so creamy, you won't want to use water in place of it.
A mix of cauliflower, dairy-free milk, nutritional yeast, and spices is what makes this recipe so good.
Packed with protein and nutrients, there's nothing left for veggies.
Serve it over rice or eat it on its own as a soup.
Either way, you won't be disappointed!
This is the perfect recipe for those nights when you're craving something savory, but don't want to cook.
I love how it uses just four ingredients and comes together in a snap.
Plus, it's healthy, vegan-friendly, and easy.
Simply throw everything into your Crockpot (minus the cheese).
It takes about 4 hours on high or 8 hours on low.
But if you want something with a bit of heat, leave out the green peppers.
Serve this with garlic bread or some roasted veggies.
This casserole is a delicious twist on your favorite chicken salad, but the keto version is low-carb and keto approved.
With a layer of bacon, creamy ranch, and crispy chicken breast in between layers of cheesy casserole, this dish is guaranteed to hit your taste buds with plenty of flavor.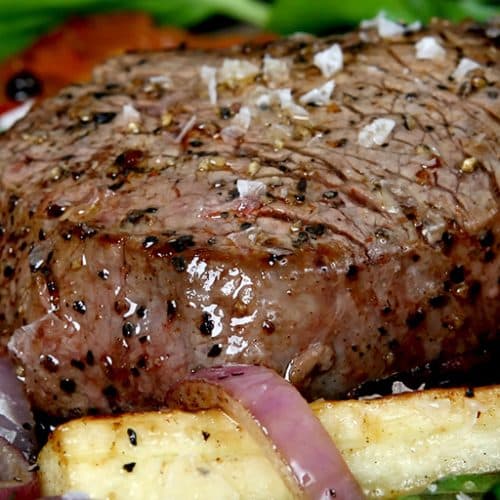 25 Homemade Keto Crockpot Recipes
From slow cooker chicken fajitas to cheesy pot roast and everything in between, these keto recipes are sure to please.
Instructions
Select your favorite recipe.

Organize all the required ingredients.

Prep a delicious shrimp dinner in 30 minutes.
---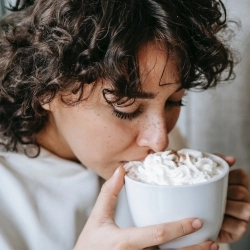 Latest posts by Grace Lambert
(see all)