In this post, I list various kinds of food that begin with the letter V.
See the whole food dictionary!
Vacherin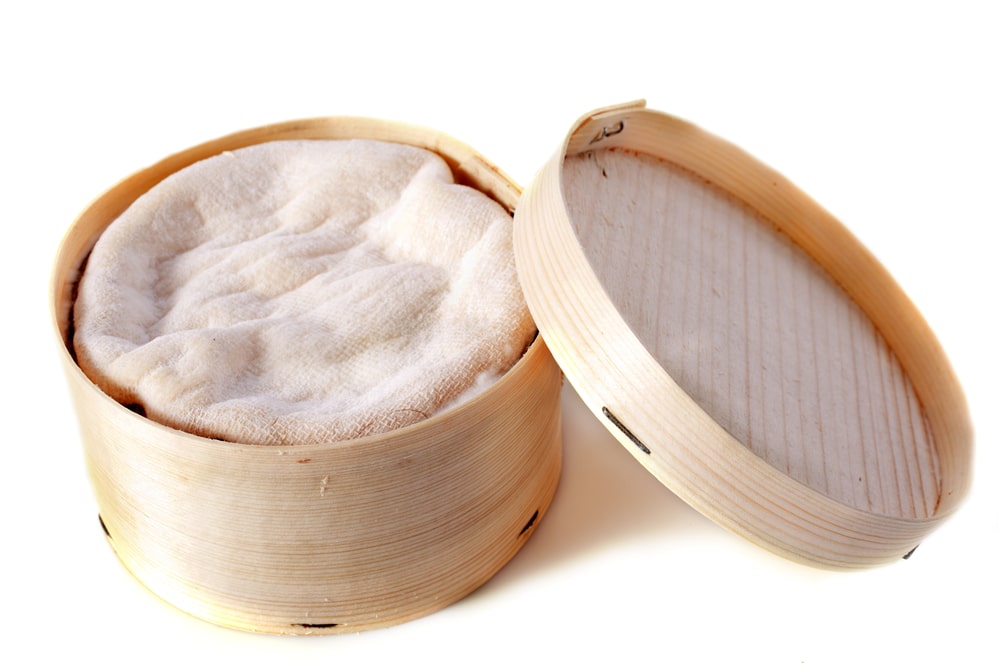 Soft, rich-flavored cheese made from cow's milk.
The name vacherin refers to French and Swiss types of soft and creamy cheeses.
They can vary in flavor and consistency based on their origin, but they are classified into two main types.
One is called Vacherin Fribourgeois, which is a semi-firm Swiss cheese with acidic flavor, aged from two to six months.
The other one is French soft cheese with around 50 % milkfat, called mont d'Or.
Vanilla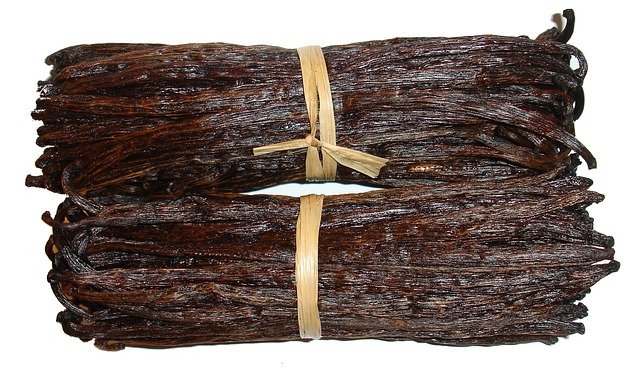 Fruit of the tropical vine in the vanilla orchids genus, used as a spice.
It was first cultivated by the Totonac people during the era of the Aztec empire.
Vanilla fruit is a seed capsule composed of very small black seeds with a fragrant aroma.
The whole pod can be used to add aroma to desserts.
It can also be ground into a fine powder or made into an aromatic extract.
The extract is then used to make vanilla sugar.
Tiny vanilla seeds can be scraped and used in cakes, ice cream, chocolate bars, biscuits, and pastries.
Veal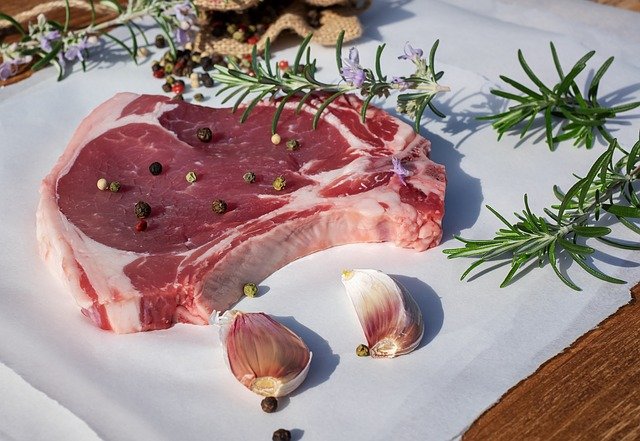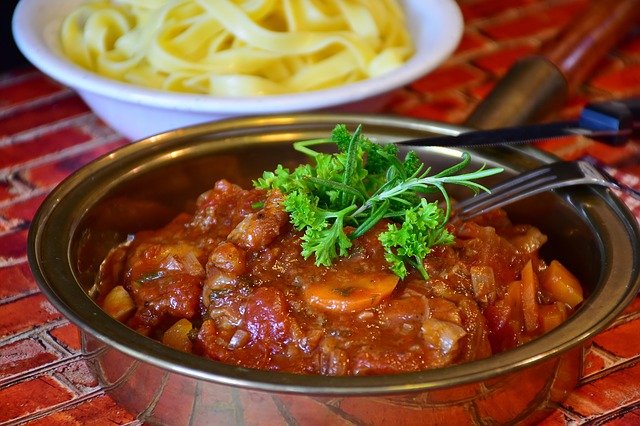 Meat produced of calf's meat.
It is lower in fat than some other types of meat, like pork or lamb.
The veil has a firm yet tender consistency.
It is a great source of protein, zinc, niacin, and vitamin B12.
It tends to be pricier than beef because veal meat is made of young calves and therefore has a more delicate flavor.
Some of the most famous meals made of veal come from Europe, including Wiener Schnitzel and Veal Parmigiana.
Veal Oscar
A Swedish specialty composed of sauteed veal medallions with crab and asparagus, topped with Hollandaise or Béarnaise sauce.
The dish was made in honor of King Oscar II, a Swedish king from the 19th century.
Vegetable Oil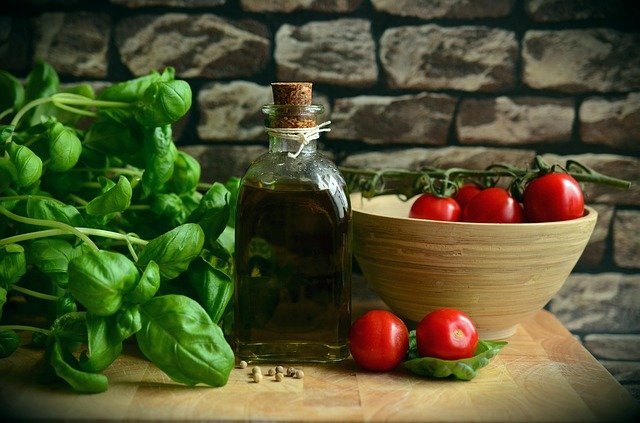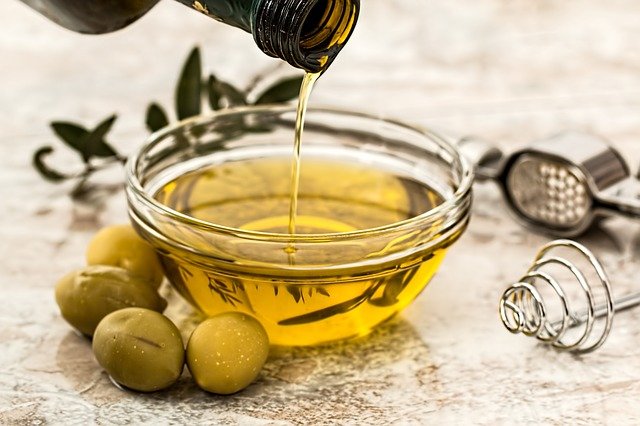 Oils produced of seeds, nuts, grains, or fruits through mechanical or chemical extraction.
Vegetable oils can be consumed raw in salad dressings or sauces to add flavor, or they can be used for frying or baking.
The most widely used types are sunflower, olive, and rapeseed oils.
Oils like avocado, canola, grape seed, and peanut oil have a high smoke point, so they are suitable for high-heat cooking.
Vegetable oils are mostly neutral in flavor and aroma, so they are used in many recipes as shortening, or for binding the ingredients together.
Velvet Bean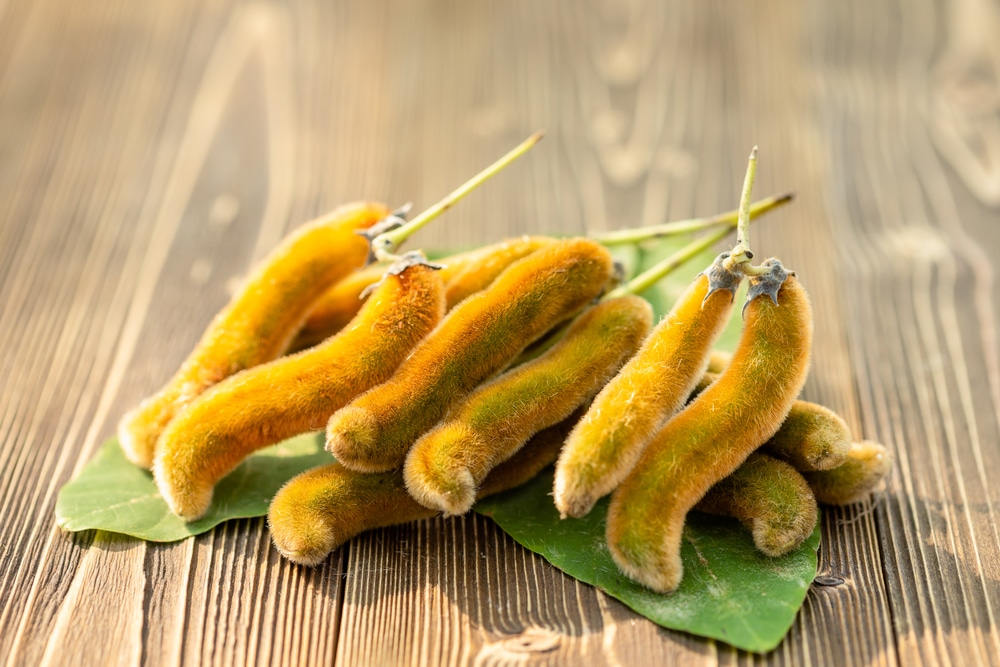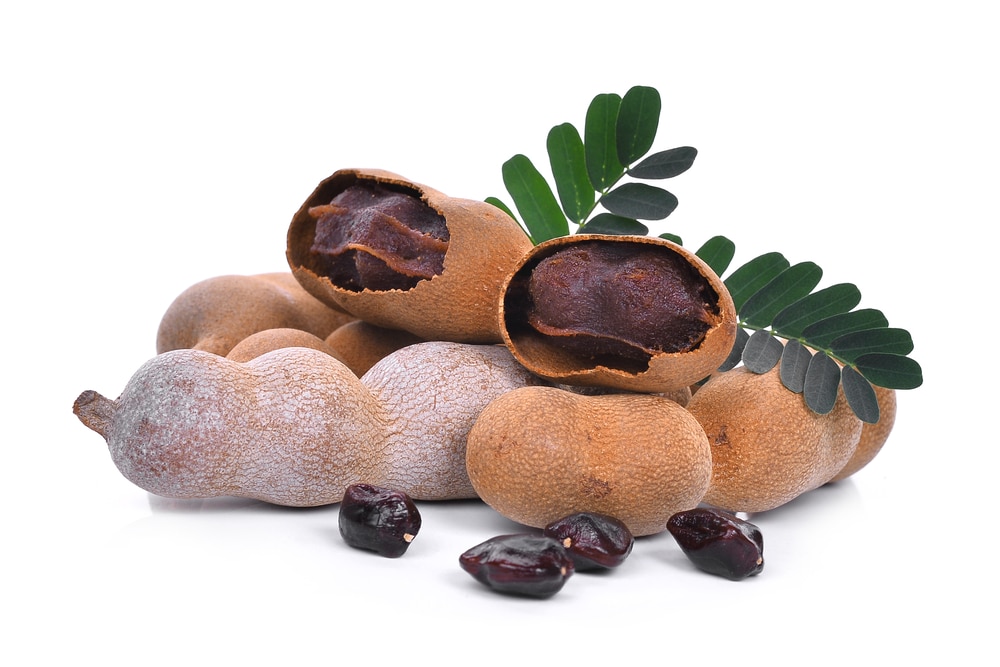 Tropical bean is known by many names, including Yokohama velvet bean, Bengal velvet bean, Florida velvet, Mauritius velvet bean, and monkey tamarind.
These beans are grown inside a thick seed pod, covered in orange hairs that can cause a severe itch.
They are small, shiny, and usually black or brown.
Each pod can contain four to six seeds.
The velvet beans were first cultivated in Asia and Africa.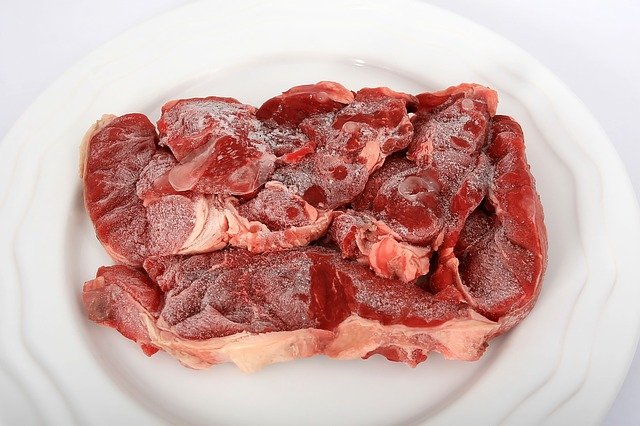 Usually refers to deer meat, but it can also include meats of other game animals like moose, buffalo, and elk.
This meat can be prepared the same way as beef, pork, or other meats, in form of a steak, minced meat, sausage, and other varieties.
It cooks quickly and has a tender and smooth consistency, and a flavor usually compared to beef.
Ventresca Tuna
High-quality tuna meat that comes from the belly of this fish.
Named after an Italian word meaning ''belly'', this delicacy is known for its rich, buttery flavor and creamy, velvety texture.
It is sold jarred or canned in form of fillets packed in olive oil or its own juice.
Verjuice
Juice of pressed unripe grapes, used as a condiment to add a sour flavor to meals.
It can be used as a replacement for lemon juice, vinegar, or white wine, providing a similar acidic aroma.
Its name comes from French ''verjus'' or ''vert jus'' translated as ''green juice''
Vermouth
A type of aromatized wine flavored with herbs and spices.
It is produced of several sorts of grapes fortified with additional alcohol (grape spirit).
It has a lower alcohol content (14 % – 22 % alc./vol.) and contains 10-15 % sugar.
The types of vermouth are dry or sweet white, amber and rosé, and red.
White vermouth can be used as an alternative to dry white wine in cooking.
Famous cocktails, martini, Manhattan, and Rob Roy, are made using vermouth as one of the main ingredients.
Vialone Nano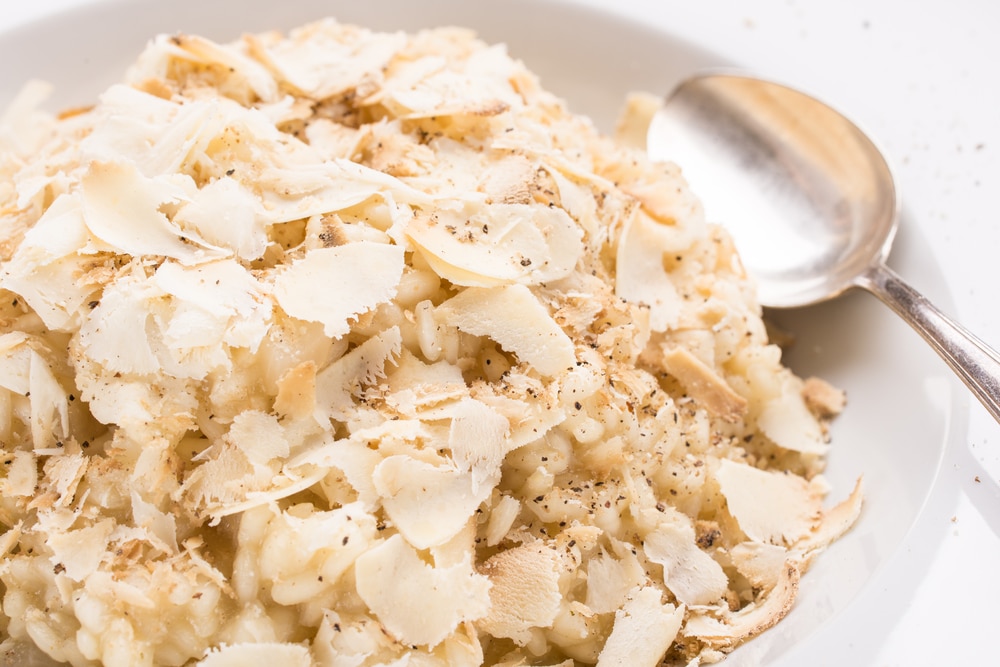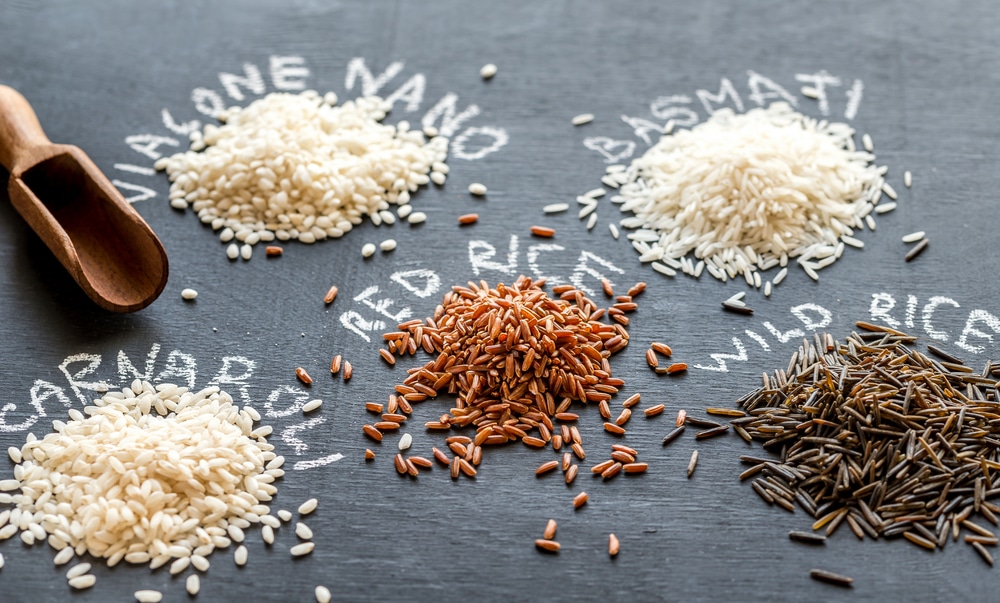 Medium-sized Italian rice.
Its cultivation started in the 20th century by cross-blending Vialone and Nano rice varieties.
This rice is made of round-shaped, soft, flat grains that allow excellent absorption of liquid and flavors, which makes them ideal for risotto.
While being cooked, they expand up to three times their original size.
Vichyssoise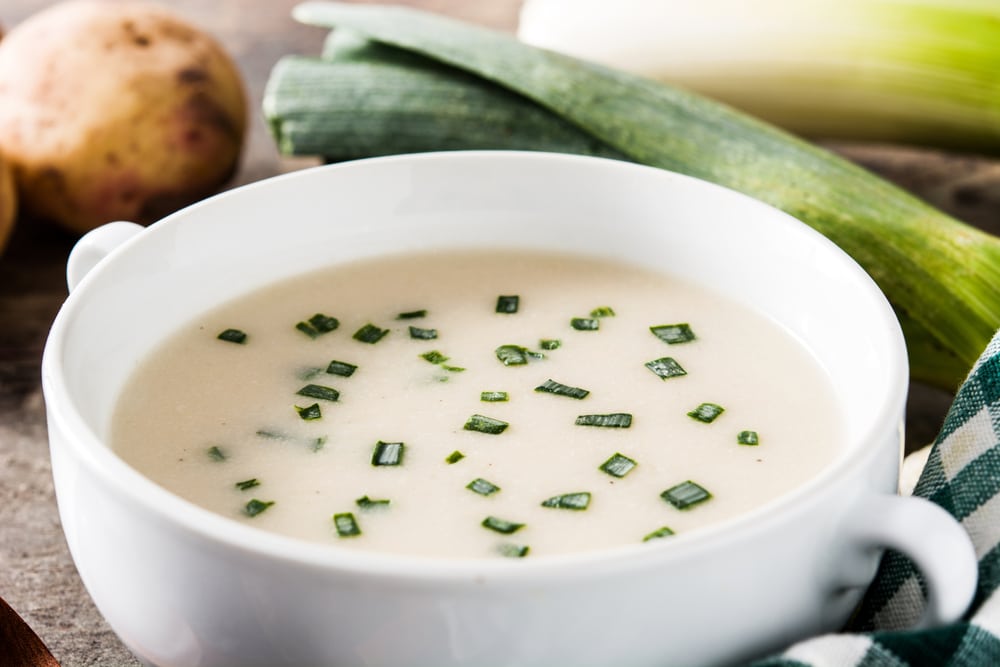 French cold soup of leek and potatoes.
It is cooked in milk or chicken bouillon and thickened with cream.
It can also include onions.
The recipe for this thick, creamy soup became popular in the 19th century in France.
It is traditionally served sprinkled with finely chopped chives.
Vidalia Onion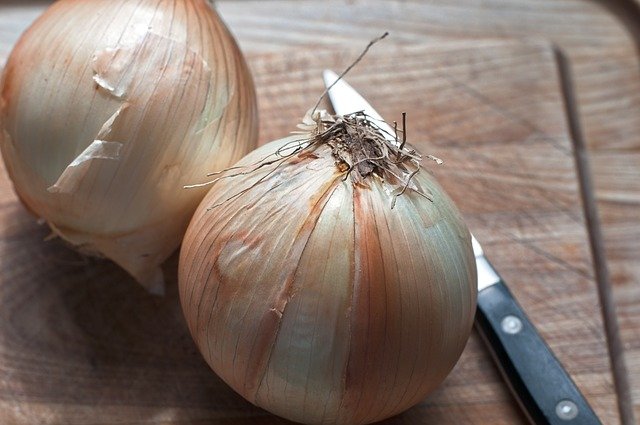 American sweet onion, originally cultivated in Vidalia, Georgia.
Unlike most onions, this is a mild-flavored sort.
It was first grown in the 1930s, and by the end of the year 1990, it was named Georgia's Official State Vegetable.
The use of sulfate fertilizer, which makes the onion more sour and strong in flavor, is limited in order to produce these distinctively sweet onions.
Viennoiserie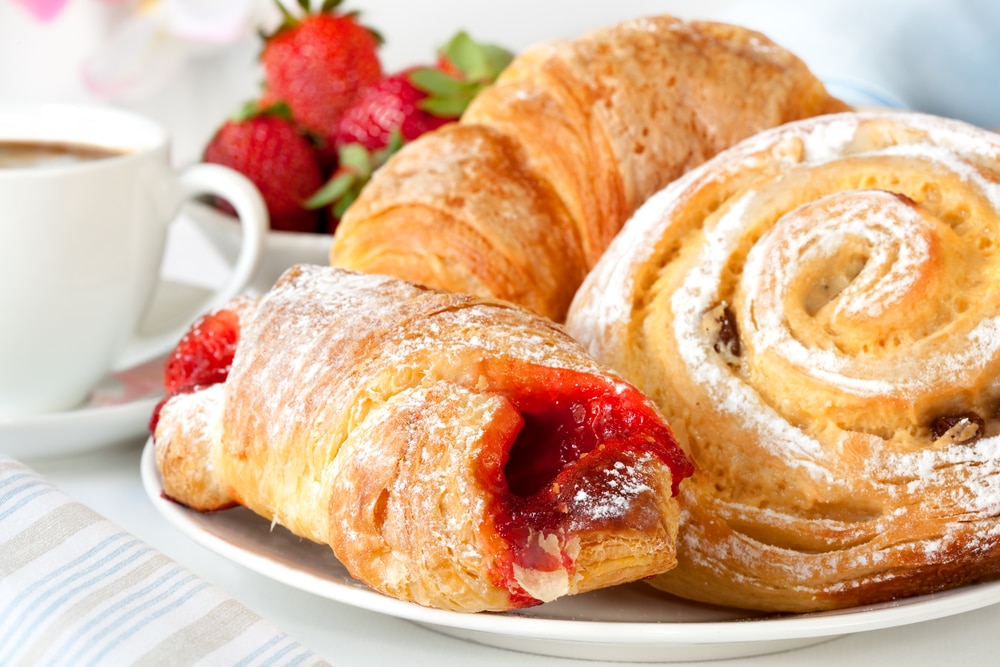 Pastries made in the Vienna style, which includes using puff pastry or yeast active cultures to rise the dough.
These baked goods are rich, buttery, and very soft in texture.
Classic Viennoiseries are brioche and croissant.
They can include all kinds of different fillings, including vanilla custard, chocolate, jams, and raisins.
These tasty pastries are usually served for breakfast or as a snack.
Vin Santo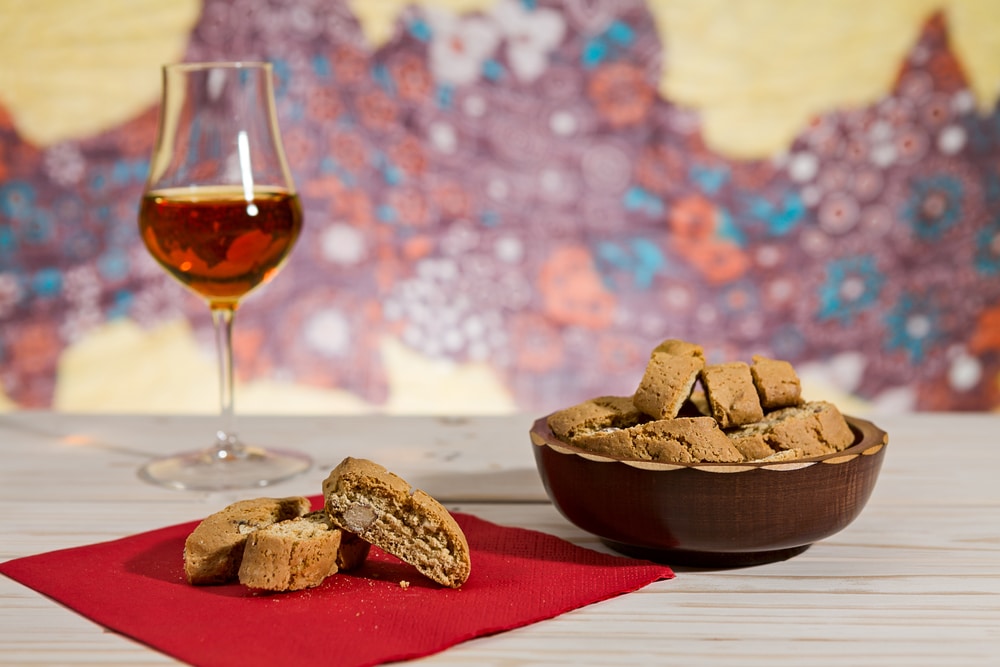 A sweet dessert wine from Tuscany, Italy.
Vin Santo can be produced from white grapes Malvasia and Trebbiano, and red grapes (usually Sangiovese).
It is rich in hazelnut, honey, and caramel aromas.
Its intense sweet, nutty flavor pairs well with desserts like biscotti, panforte, chocolate, and fruit cakes.
Besides sweets, it also goes well with duck pate and strong-flavored cheeses like Gorgonzola.
Vinaigrette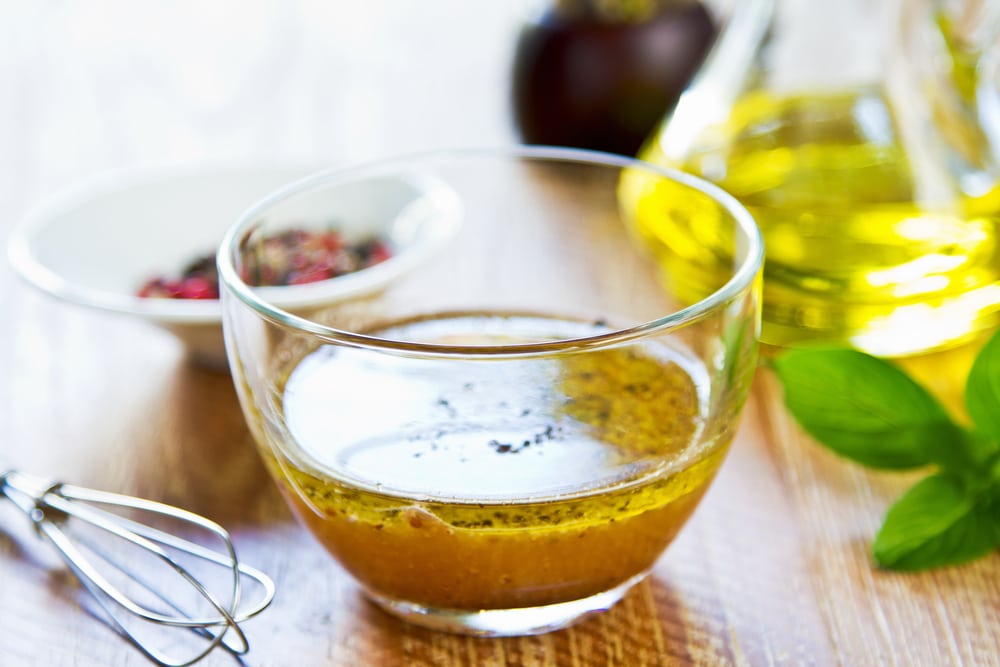 A light dressing made of vinegar combined with oil.
This mixture can be poured over salads, meat, vegetables or used as a marinade.
The simple recipe can be boosted by adding mustard, garlic, chili peppers, salt, pepper, and other spices or herbs.
Lemon juice is often used to replace vinegar.
Vietnamese Mint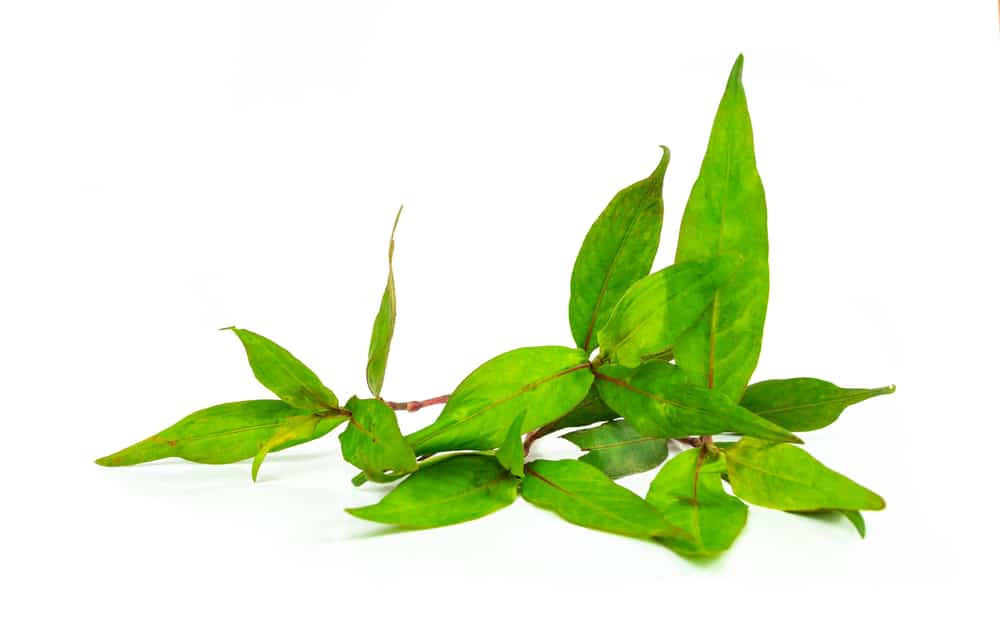 Peppery herb of the family Polygonaceae, native to South Asia.
Vietnamese mint is also known as Vietnamese coriander and raw răm.
Despite the name, this herb is not a part of the mint family, although its leaves are quite similar to mint.
It is mostly connected to Vietnamese cuisine, but it can also be found in Singapore, Malaysia, Cambogia, and other South Asian countries, where it is used in soups, salads, and stews.
Vinegar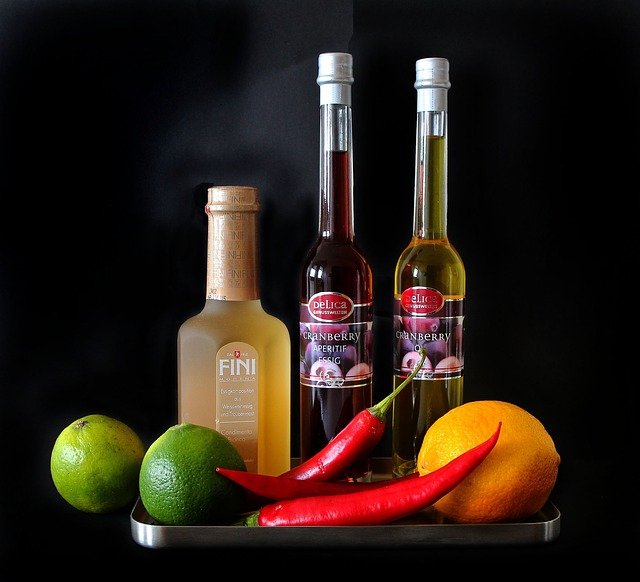 Vinegar is a combination of acetic acid and water produced through the fermentation of ethanol or sugar by acetic acid bacteria.
Its name comes from the French "vin aigre" translated as ''sour wine''.
It is produced in several varieties: balsamic, fruit, palm, grains, cane, and spirit vinegar.
Some of them are used to add flavor to sauces and salad dressings, others for pickling or marinades.
They are typically low in calories and nutrients and can contain up to 95 % water.
Vitello Tonnato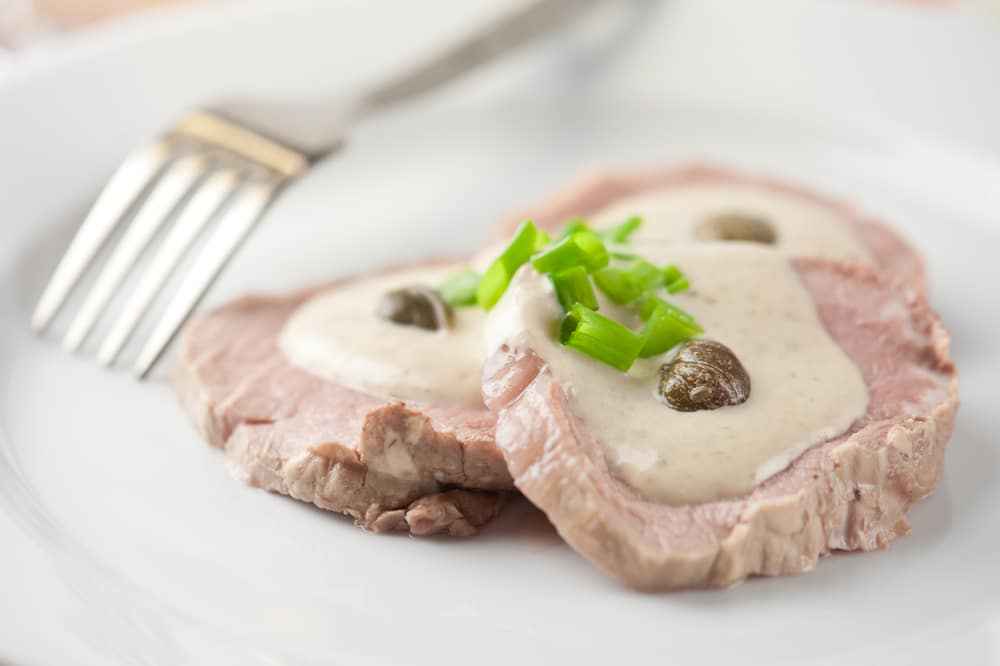 Italian specialty made of veal in a tuna-flavored mayonnaise.
The veal is served cold, cut into thin slices, and covered with a sauce.
The sauce is made of tuna cooked in vinegar, white wine onion, and garlic that is later combined with mayonnaise ingredients (egg yolks, lemon juice, olive, and vegetable oil).
The recipe was originally created in Piedmont.
Vigna Mungo
Vigna mungo is a black bean cultivated in tropical regions.
It is a member of the legume or bean family (Fabaceae).
Vigna mungo was originally cultivated in South Asia, where it is a popular ingredient in many traditional meals as boiled, fried, or deep-fried.
This bean is also known as urad bean, black matte bean, minapa Pappu, or mungo bean.
It contains a high amount of protein, calcium, potassium, and B vitamins.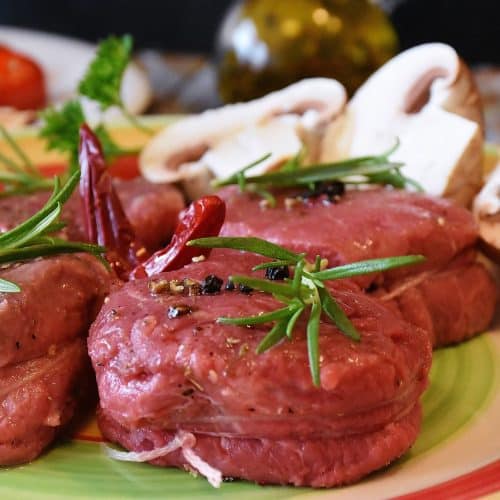 Bacon-Wrapped Venison Tenderloin with Garlic Cream Sauce
This dish for venison tenderloin was inspired by previous filet mignon recipe recommendations. Use this recipe to commemorate my special day for you.
Ingredients
6

thick bacon

2

tenderloin

3/4 pound

2

teaspoons

olive oil

¼

teaspoon

onion powder

salt

pepper

2

tablespoons

butter

1

mushrooms

8 ounce

2

garlic

1

tablespoon

green onion

½

cup

whipping cream
Instructions
Set the oven to 375 degrees Fahrenheit (190 degrees C). On a baking pan with slots, arrange the bacon strips.

Bake bacon in a preheated oven for 6 to 8 minutes, or until it is partially cooked but still flexible.

Olive oil should be used to coat the venison tenderloins before seasoning with salt, black pepper, and onion powder. Place two tenderloin roasts side by side and enclose them in bacon strips that have just partially cooked. Put the object in the roasting pan.

After the bacon has begun to brown, roast in the preheated oven for about an hour, or until an instant-read meat thermometer placed into the thickest portion of the tenderloin registers at least 145 degrees F (65 degrees C).

In a saucepan, melt butter over medium heat. Add the mushrooms and the garlic; cook and stir for 8 to 10 minutes, or until the mushrooms are tender. Add green onion and mix. Add the cream and heat through while stirring often. Serve the tenderloins with sauce.
Video
Nutrition
Calories:
566
kcal
Carbohydrates:
2
g
Protein:
33
g
Fat:
47
g
Saturated Fat:
20
g
Polyunsaturated Fat:
5
g
Monounsaturated Fat:
18
g
Trans Fat:
0.3
g
Cholesterol:
157
mg
Sodium:
474
mg
Potassium:
564
mg
Fiber:
0.1
g
Sugar:
1
g
Vitamin A:
647
IU
Vitamin C:
1
mg
Calcium:
53
mg
Iron:
2
mg
---