If it's taco time in your house, you might be wondering what are some good toppings to go with your tacos. This article will tell you about all of the classic toppings and give you some fresh and unusual ideas as well.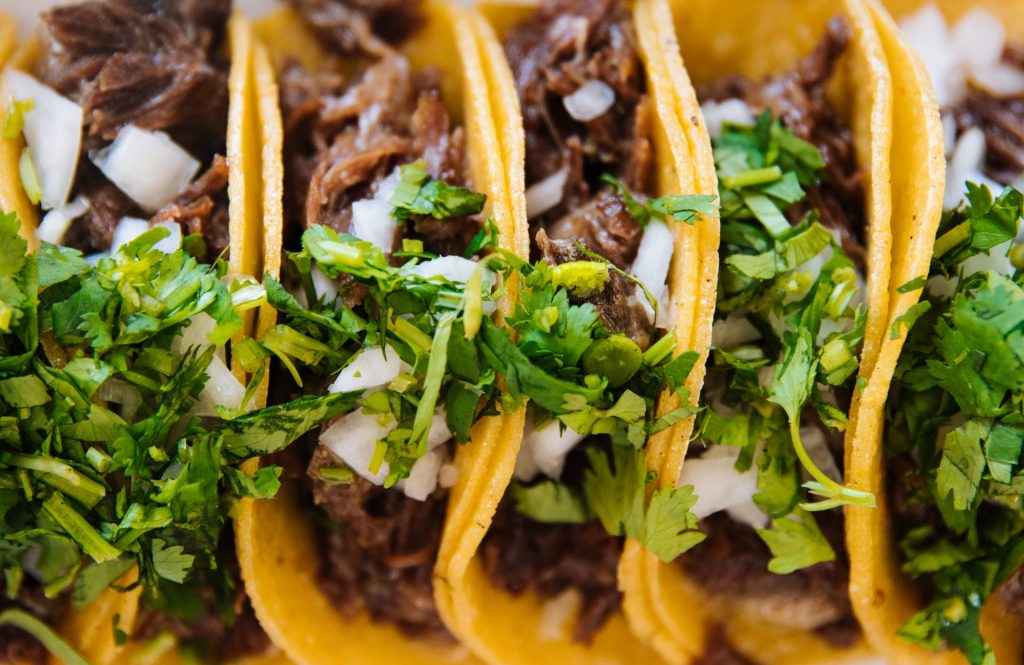 Tacos are a classic Mexican recipe, which was invented by the indigenous people of Mexico before the Spanish arrived. People think that the first taco topping was probably fish. Fish is still a popular filling, but since then people have introduced different fillings and now there are hundreds to choose from.
Tacos go with virtually anything. But there are some taco toppings that work better than others. This article will tell you about all of the things that go best with tacos.
Tacos are normally presented with a number of sauces and fillings to choose from. The best thing to do is to choose your favorite sauces and fillings from my list and then go ahead and make them. Just make sure that the sauces go with the meat or vegetables you have for your filling.
Quick suggestion: For a classic taco layout go for taco shells with salsa verde, guacamole, pulled pork, pico de gallo, cilantro, shredded lettuce and shredded cheese.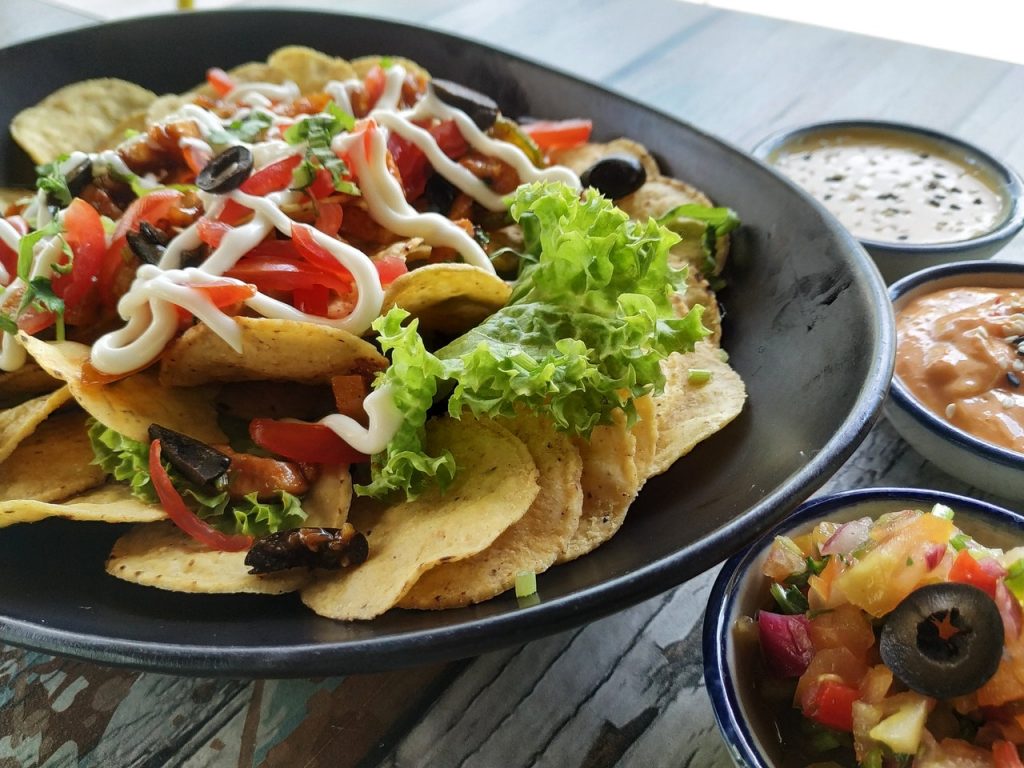 Sauces/salsa
The sauce is essential with tacos to add some extra flavor and to enhance the texture of the dish as a whole. Usually, about a 1/2 cup is the right amount per person. On top of sauces, black pepper, garlic powder, chili powder, salt, and sometimes even vinegar are used to add even more flavor.
Salsa verde
Salsa verde is a classic sauce for taco Tuesday. Made from cold uncooked herbs, such as parsley, basil, mint, and capers this goes well with most taco fillings. Herdez is a brand recommended by a lot of people and one that I think is delicious.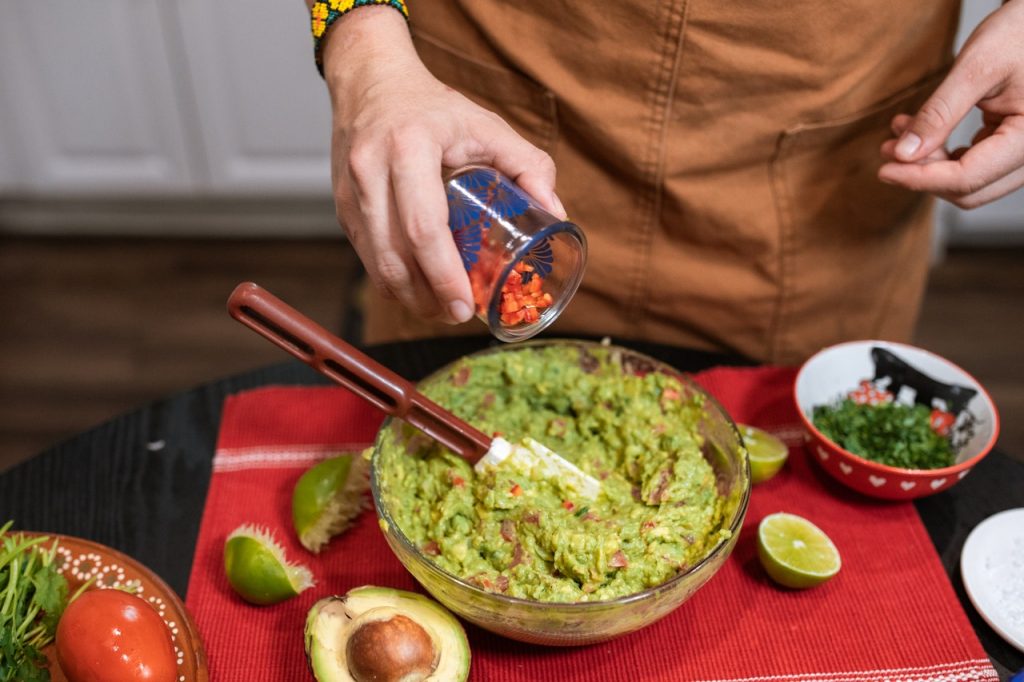 Guacamole
Guacamole is another classic taco sauce. Made mainly from avocados, it adds a really nice texture and flavor to the dish.
Sour cream or natural yogurt
Sour cream is the normal choice for a taco sauce, but I have added natural yogurt here is it makes a nice alternative. Sour cream is made from fermented cream and adds coolness and a distinctive flavor to the dish. If you are having a fish filling, then I suggest choosing this as it doesn't overpower the flavor of the fish. Sour cream or natural yogurt can also be used if you are using spicy sauces or fillings to add a cooling alternative.
Hot sauce
A lot of people like to have hot sauce on taco night. The hot sauce works best with taco fillings that have a strong flavor, such as meat. Cholula is a delicious brand that I recommend.
Lime juice or lime wedges
Lime is another great sauce that you can use, either in a bottle or as chopped up wedges to be squeezed onto your taco filling. Lime will go with most recipes and slices of lime are easy to prepare. I love lime with a shrimp taco filling.
Peppered honey
If you want to try some unusual ingredients to set out at a taco spread, then why not try peppered honey. The combination of its sweet and peppery flavor adds something unusual and works great with pork fillings.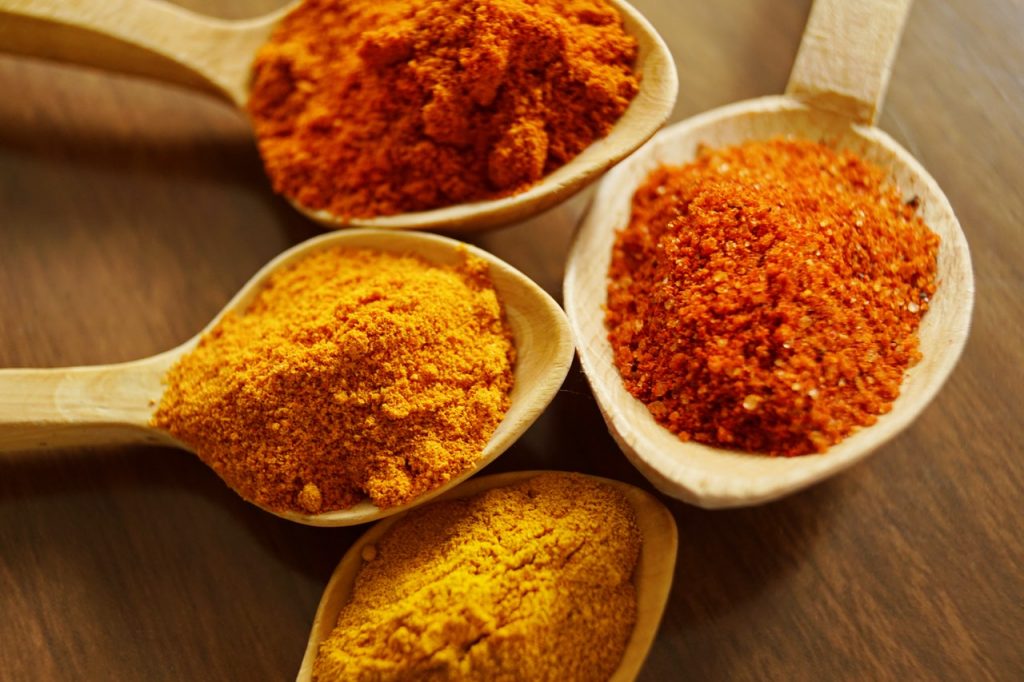 Chili powder, garlic powder, salt and pepper, and vinegar
If you have chili powder, garlic powder, salt and pepper, and vinegar then put them out when you serve your tacos.
What meats go with tacos?
Most meats go with tacos. The most popular choices are chicken, pork, and beef. But you can try fish, shrimp or even turkey. There are hundreds of recipes out there and many different ways to cook meat to go with tacos.
Chicken
Chopped and fried or grilled chicken is a classic taco filling. Chicken can be bland by itself and so the best recipes add extra ingredients to enhance the flavor. Alternatively, set your chicken out with other fillings that provide that extra flavor.
Pork
Pulled pork is the classic way to go for tacos. Pulled pork is easy to use as a filling, can be prepared quickly, and works great with other ingredients. If you don't want to use pulled pork, you might want to try pork braised in chili and then added to pineapple and cooked for about 5 minutes. Pork and pineapple are great together and this is one of my favorite recipes.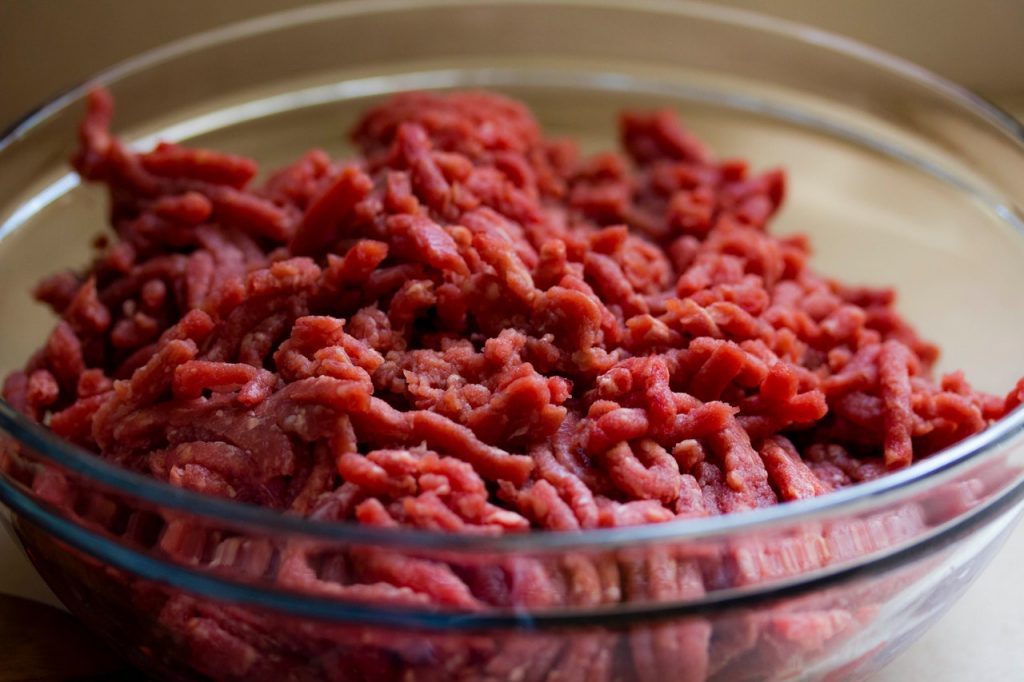 Ground beef
Ground beef is normally used in tacos, rather than slices of beef, and cooked with other ingredients to add extra flavor. Ground beef goes really well with shredded lettuce, shredded cheese, hot sauce, and salsa verde. You can use slices of beef if you'd rather. As with pork, it's best braised and added to other ingredients to use as a topping.
Grilled fish or shrimp
Grilled fish or shrimp is a classic Mexican taco filling that a lot of people love. I think it's best served with creamy sauces and light vegetables so that you don't overpower the flavor. Flour tortillas often work better than tacos with fish or shrimp as they are lighter in flavor and softer.
Turkey
Ground turkey works really well with tacos and is a much-loved filling for a lot of people. Turkey is delicious with olive oil, onions, garlic, and tomatoes. It's also easy to find and quick to prepare.
What veggies go with tacos?
Lots of vegetables go with tacos. Just pick your favorite ones and go for it.
Pico de gallo
Also knows as salsa fresca and salsa cruda, pico de gallo is a classic Mexican dish and one often used as a taco filling. Made with tomatoes, onion, peppers, salt, lime, and cilantro this will make a great taco filling by itself or with meat or shredded cheese.
Cilantro (Coriander)
While cilantro obviously can't be used as a filling by itself, it's always good to present your other taco toppings with some cilantro. Put it next to your taco shells so it's easy to find on taco night. Cilantro adds a lot of flavor and goes well with most other toppings.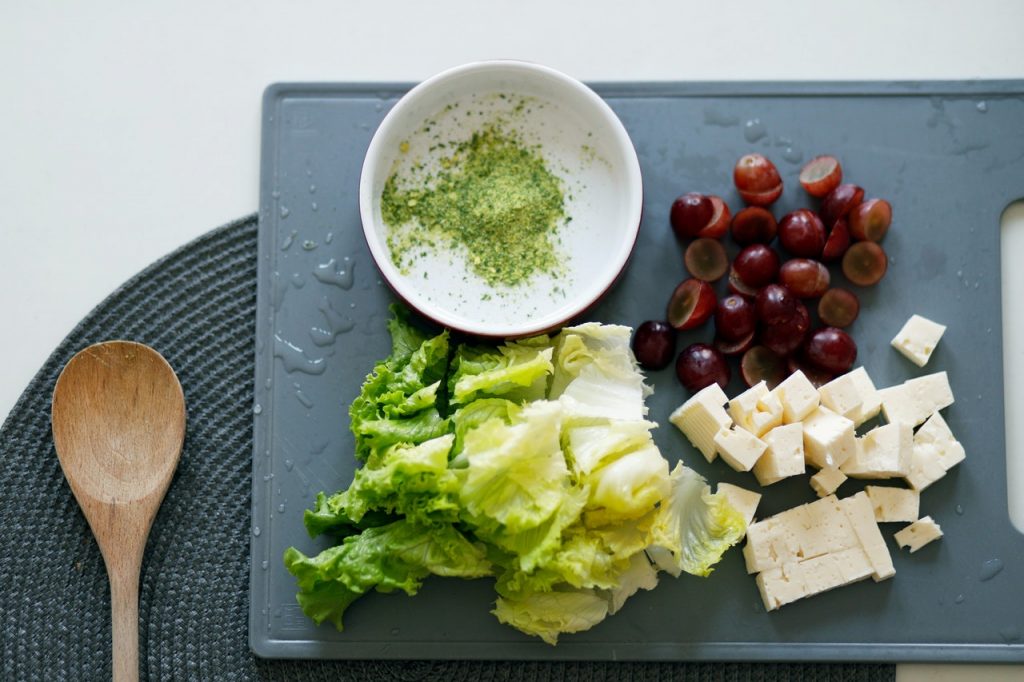 Shredded lettuce
Shredded lettuce goes well with lots of other toppings and particularly well with meat recipes, such as ground beef. Sweet lettuces are often the best. It is easy to make and can be put together in minutes.
Tomatoes
Tomatoes are great in tacos and go with most other toppings as well. They can be overpowering if they are put with fish or shrimp, but are a staple choice for taco night. Black pepper and olive oil with chopped tomatoes is an easy filling to prepare and one that most people love.
Cabbage
Shredded cabbage is a good vegetable filling for tacos, which goes particularly well with ground beef and chicken. It's not quite as easy to make as lettuce, but it's delicious. Try to find a Mexican recipe for cabbage as this will go best with tacos.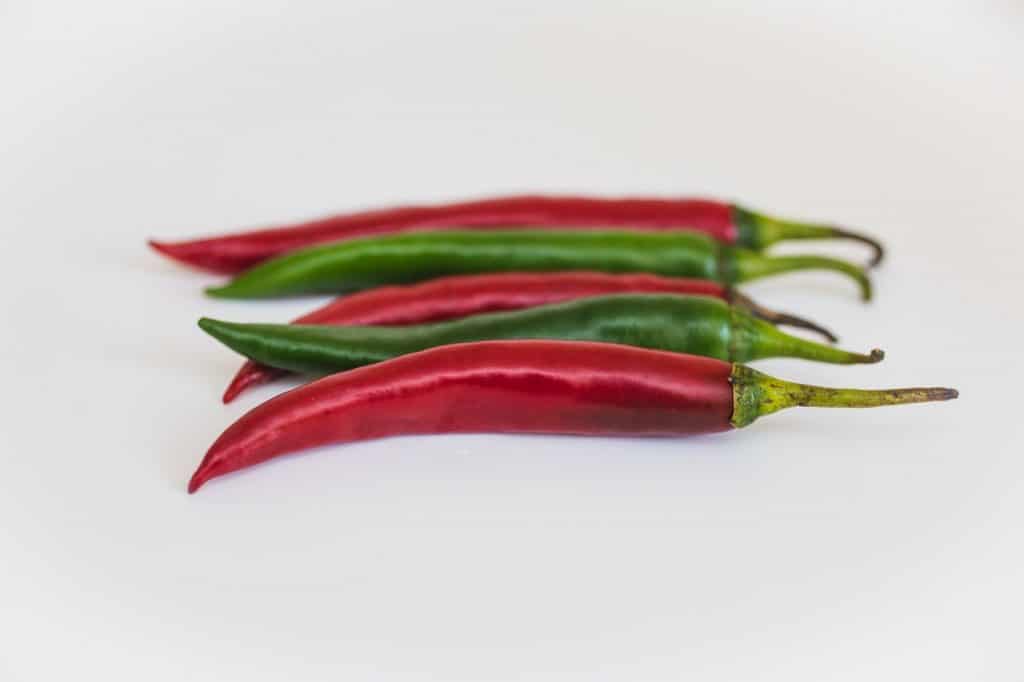 Jalapenos and bell peppers
Hot jalapenos and bell peppers are good taco fillings and another Mexican classic food ingredient. Slice them thinly and serve them with other dishes. If you're making a taco Tuesday taco bar for lots of people, then jalapenos are a good choice as some people will like something hot. Green bell peppers are much loved by taco fans everywhere.
Onions
Chopped green and sweet onions are one of the best taco toppings. They go really well with tomatoes, corn, and meat toppings as well. Sprinkle some olive oil over it to enhance the flavor a bit as well.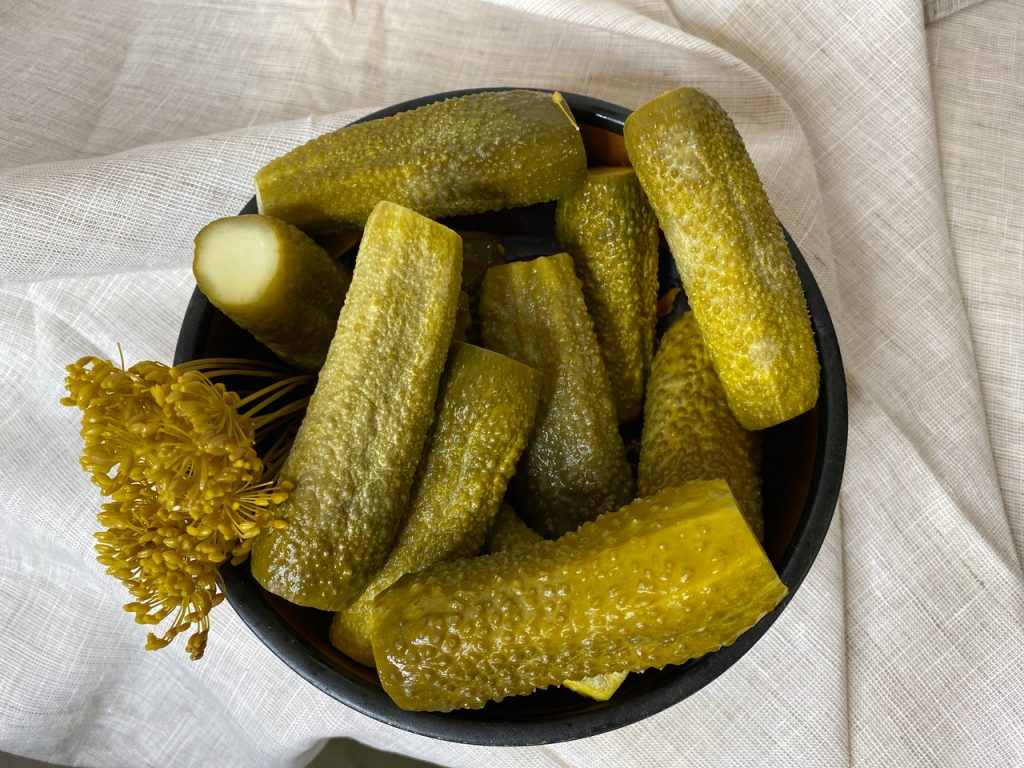 Pickled vegetables or kimchi
Pickled vegetables make a nice alternative choice to classic freshly prepared vegetables. Lots of people swear by pickled vegetables as one of the best choices of taco toppings. Pickled red onions and kimchi are a favorite with a lot of people. Kimchi is a Korean food dish but is delicious with Mexican tacos.
Sweetcorn
Corn is really good as a taco filling. It adds a sweet element, it's quick to prepare and lots of people like to have it as a staple filling for their tacos. Try corn with chicken and see what you make of it.
Potatoes
Potatoes are an unusual choice for tacos and one of my fresh suggestions. Chopped into small pieces and fried, they work well with ground beef or spicy ingredients.
Rice
Just like potatoes, rice is an unusual choice but one of my taco night special suggestions. Rice works well with virtually anything but will make a nice accompaniment to fish as it doesn't overpower it too much.
Black beans
Black beans are another good taco filling. A lot of people suggest that refried beans are the best choice as they hold the taco shells together better and provide a good alternative to a cold bean recipe.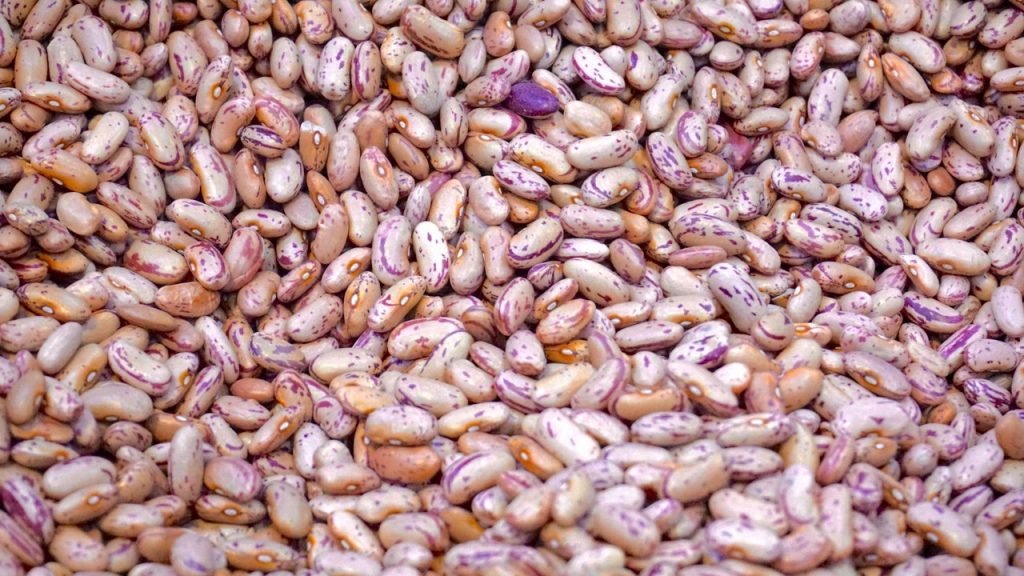 Chickpeas and lentils
Chickpeas are less popular than black beans but are a popular food substitute for people who don't have any black beans available. Chickpeas and lentils with extra flavoring are a good choice for vegetarians.
Black olives
Black olives work well in tacos and go with virtually anything. Green olives can be used although most other taco fillings tend to work better with black olives. They are a really good choice to accompany a fish taco topping.
Mango, pineapple, or melon
If you want to add some vitamin C or just like the sound of fruit, then why not try adding some mango, pineapple, or melon to your taco bar on taco night. As with my pork recipe, you can add fruit to another dish while it is cooking or you can present it by itself around the taco shells. Fruit will go well by itself and often goes surprisingly well with meat.
It's usually quick to prepare as well and you can have it ready in minutes. Flour tortillas make a good alternative to tacos when presenting a fruit recipe.
What types of cheese go with tacos?
Most people use shredded cheese when they are using cheese as a taco topping.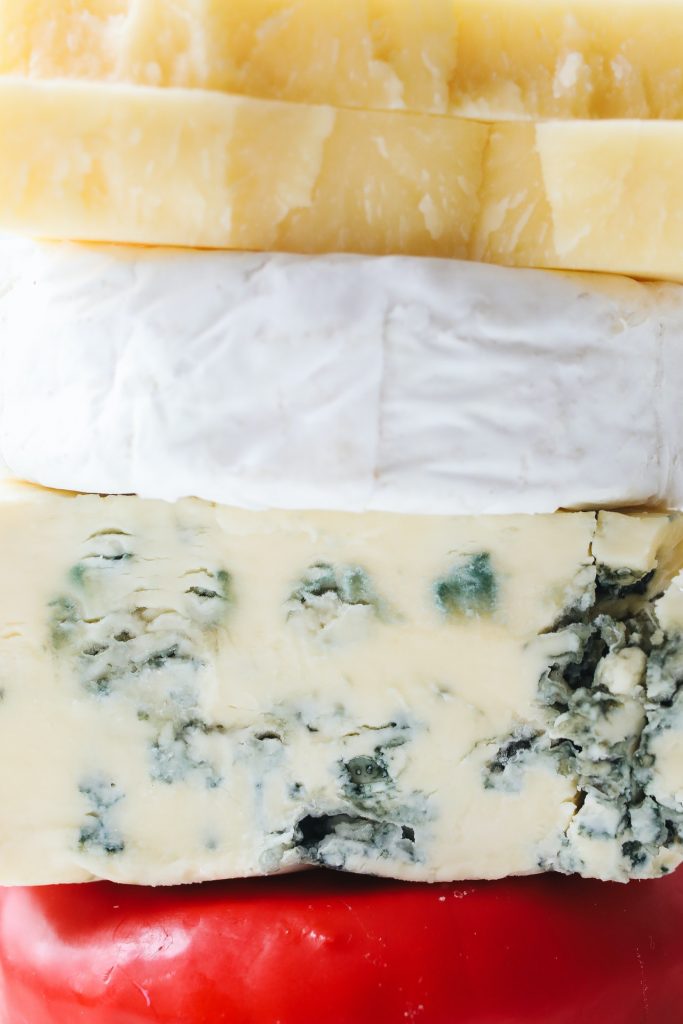 Cheddar
Cheddar is the go-to cheese for most people on taco night. It goes well with both meat and vegetables and is a good accompaniment to a lot of food. Some people like to prepare cheese tortillas by grilling cheddar on flour tortillas before serving them with other toppings.
Blue cheeses
If you want to add something stronger to your taco toppings, then go for blue cheese. This is a modern-day addition rather than a Mexican classic, but it goes really nicely with beef, vegetables, and lots of other dishes.
Feta cheese or queso fresco
Feta cheese and queso fresco are much-loved taco fillings. They work nicely with peppers, green onions, tomatoes, and lots of the taco recipe classics.
Cotija
Cotija cheese comes from Mexico and is really good in any taco recipe. I think it's delicious and recommend it to go with virtually anything.
If it's taco Tuesday or just a normal taco night for you tonight, then I hope that this article has given you plenty of recipe ideas for your taco fillings. If you want to try something different next time, then why not come back here and try some of my other suggestions.
---