With these canned chicken recipes, you won't have to worry about cooking a bird that's already ready to eat!
These recipes are easy, cheap, and all-natural.
Plus, they're so tasty you won't even know the difference.
Chicken is one of those foods that's pretty versatile.
You can cook it in a variety of ways, from mild and tender to juicy and flavorful.
Batch cook your chicken at home!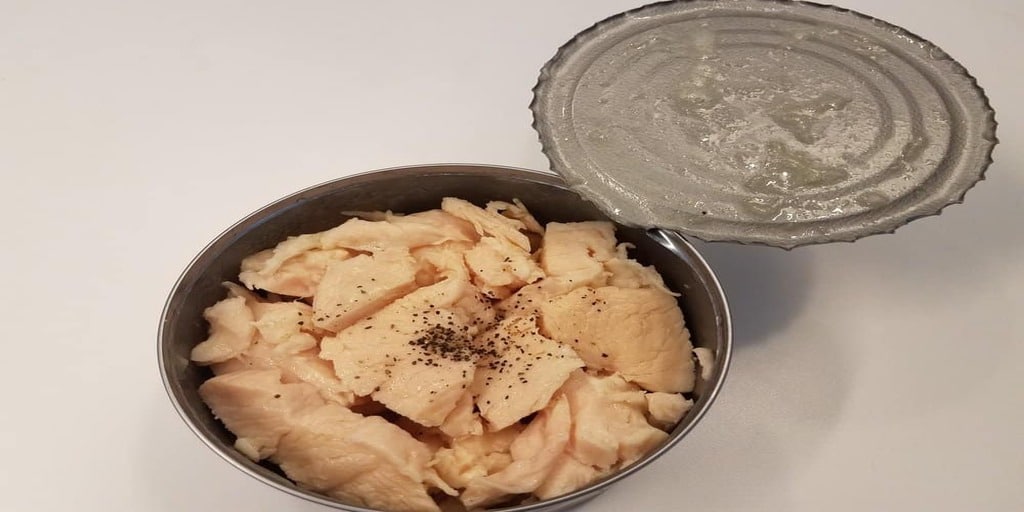 These recipes are simple, quick, and perfect for busy weeknights.
If you think canned chicken is just for salads, think again.
From creamy casseroles to hearty stews and hearty casseroles, this list has it all!
I've put together some of my favorite canned chicken recipes.
I hope you'll try them!
Ditch the sandwich and make this chicken salad instead.
It's a satisfying, filling lunch that takes just 30 minutes to make.
It's made with plenty of meaty goodness, including the canned chicken, which is brimming with flavor and making you want seconds.
To make it extra special, serve it in a bowl with slices of fresh tomatoes on top.
It's an easy way to add extra flavors without weighing down your meal!
If you're looking for a meaty, filling casserole that goes well with a salad and some crunchy veggies, then this Tex-Mex chicken and rice casserole is the one for you.
It has layers of juicy shredded chicken, fluffy rice, creamy Monterey jack cheese, peppers and onion relish, and crisp tortilla chips!
Each bite takes your tastebuds on an adventure from savory to sweet.
It's hearty enough to serve as an entree when you want to feed a crowd but light enough that it won't over-power your taste buds.
You'll find the same flavors in this creamy, cheesy chicken and rice.
The key to this dish is the chicken!
It's juicy, tender, and packed with flavor that makes it a real winner.
Serve this up with a side of crusty bread or wedges for dipping.
It's such an easy weeknight dinner idea that everyone will love.
This recipe is a no-brainer.
You'll just need to make the biscuit dough beforehand and then, when it's done, throw all your ingredients into a casserole dish!
Cook it until the chicken is cooked through and add the topping in the last few minutes before serving.
This macaroni salad is the perfect balance of flavors.
It's creamy and savory with a hint of sweetness from the radishes.
It's also super easy to make, which makes it ideal for busy weeknights.
All you need are five ingredients and 15 minutes.
Simply stir together mayonnaise, shredded chicken, onion, celery, cucumber, radishes, parsley, lemon juice, salt & pepper to taste!
Then fold in the macaroni noodles and toss until they're all coated with the dressing.
(That can take up to 20+ minutes depending on how big your bowl is.)
Chicken salad is a classic, and while I can enjoy it on its own in the winter, anytime is a good time to make it.
This recipe takes chicken salad to another level of greatness, with loads of veggies like celery and white onion.
It's got tangy dressing that's also creamy and flavorful.
It's all covered up in a fluffy egg-free breading!
Serve it as an appetizer or meal with your favorite sandwich bread or crackers, or drizzle some over a nice bowl of soup.
You'll have to try these keto buffalo chicken taquitos because they're just too good not to!
Each bite is brimming with juicy chicken and tender stuffing.
Add ranch dressing and cheese, and they're ready to serve!
They make the perfect appetizer or side dish for any meal.
Want to make your own chicken salad?
It's super easy and can be tweaked to fit whatever tastes you like.
You'll use mayo, honey, mustard, vinegar, eggs, butter, lemon juice, garlic powder, salt and pepper.
Toss in cooked chicken breast strips or shredded chicken for extra flavor!
Then enjoy!
The best way to dress up a chicken salad is with the addition of juicy, protein-packed chicken.
This recipe does just that!
It packs up all the goodness of chicken salads with bright flavors from lemon juice and zesty red onions!
Whether you're looking for a complete meal or an appetizer, this chicken salad is sure to please.
Chicken salad is always a go-to, especially when you want something light and flavorful.
But this one is special.
It's got a sweet and spicy jalapeno blend that tastes like flash-fried chicken.
You can add as much or as little as you like to make it your own.
Use the amount of jalapenos you like, or leave them out altogether!
It'll be delish whether it has 5 or five hundred jalapenos in it!
This is another pasta dish that goes with anything!
It's the perfect addition to a summer salad or even as a side.
The pesto is already full of flavor, but the cherry tomatoes add an extra bit of brightness that you won't get in a regular garden cherry tomato.
And if you want to amp up the flavors and make it vegan, this recipe uses coconut aminos instead of soy sauce
Chicken thighs are heavy for a bake, but not as heavy as chicken breasts.
And I can't tell you how many nights I've just stared at my oven while it cooked the chicken and thought, "I wish this was all in one dish!"
This recipe has everything you need to make a spectacular baked chicken dish!
It gets its rich and complex flavor from the blend of herbs and spices – thyme, rosemary, paprika, oregano, garlic powder, cayenne pepper – that work so well together.
The cheese is thick and rich with plenty of mustardiness.
Plus, it doesn't take long to make (the chicken cooks in under 30 minutes) so you can have dinner on the table in less than an hour.
If you're craving the best jalapeno popper, but you don't want to make a huge batch of them, this is the recipe for you.
This chicken salad is topped with celery, green onions, and ranch dressing!
It also has plenty of protein thanks to the chicken pieces.
The pepper jalapenos are soft and tender and add just a bit of spice to this dish.
I especially love that it doesn't require anything more than cream cheese, mayo, and leftover rotisserie chicken!
Noodles are one of the most popular comfort foods in American cooking.
They're also a fantastic way to use up excess pasta, making them an excellent substitute for meat.
If you can't find Amish noodles, they're a great alternative!
Toss the noodles in olive oil and spices and sear chicken to add extra flavor.
And if you want a slightly different taste, try adding ground pork or chorizo!
Can't decide between a big bowl of chicken salad or avocado toast? Well, maybe this recipe will help you out.
This simple recipe combines both flavors in one handy dish.
And it's bursting with protein and healthy fats.
The chicken is seasoned with spices for a tastier meal that pairs well with fresh fruit!
Serve this on top of toasted croissants or your favorite bread to make it even more filling.
This is the perfect way to use leftover chicken.
It's tangy, creamy, and super flavorful with a zingy kick.
Use it in sandwiches, tacos, salads, or even on its own!
The best part?
It has all the great flavors of a traditional chicken salad – bright peppers, onions, vinegar, mustard seeds – but without the extra calories.
It's like eating a healthier version of your favorite bowl of soup!
I'm a huge fan of egg salad sandwiches.
It's creamy, garlicky, and super filling!
What I love most about this recipe is that it calls for a whole chicken instead of just the egg yolks!
Plus, it's much cheaper to buy the chicken than make rounds of eggs.
This recipe also packs in avocados, onions, radishes, celery, and lemon juice.
It's surprisingly refreshing and even better if you add some tart feta on top.
This incredible chicken stuffing casserole is like a big bowl of comfort food.
It combines tender, juicy chicken with hearty potatoes, savory carrots, and a rich gravy!
Every bite is loaded with savory flavors that will leave you craving more!
If you're looking for an easy meal to impress your family and friends, this creamy dish is the way to go.
I love a good chicken salad, and there are so many fantastic versions out there.
This one is as close to the original as you can get!
It's also an excellent way to start your day with something filling and delicious.
Chicken salad is already fantastic on its own, but this recipe adds some delish ingredients that make it better.
The sweet corn, juicy avocados, crunchy celery, and healthy sunflower seeds make it extra special.
You can even throw in some oats for extra nutrition.
Have a party coming up?
Do you have room for only one dish on the menu?
Then, this chicken enchilada casserole is for you!
It's full of chicken, cheese, and spices.
And it's topped with a sweet and cheesy enchilada sauce that'll have you coming back for more.
This is easily one of my favorite chicken casseroles out there!
It has all the essentials: creamy, cheesy goodness.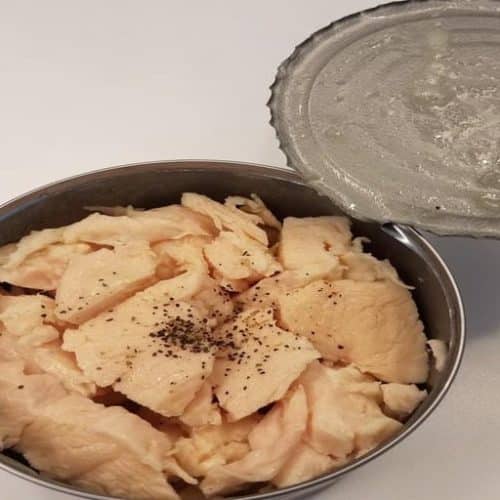 20 Best Canned Chicken Recipes
These recipes are easy, cheap, and all-natural.
Instructions
Select your favorite recipe.

Organize all the required ingredients.

Prep a delicious Canned Chicken Recipes in 30 minutes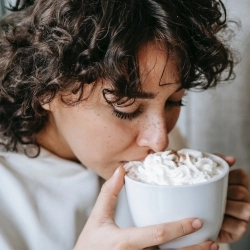 Latest posts by Grace Lambert
(see all)