Looking for an easy and delicious way to cook your short ribs?
These beef ribs recipes are exactly what you need.
They're tender, full of flavor, and so simple to make.
Plus, they come with a bunch of tricks you need to know.
From smoking to dry-brining, there's a technique for every occasion on this list.
Whether you're in the mood for classic braised ribs or something a little more adventurous, I have you covered.
Let's get cooking!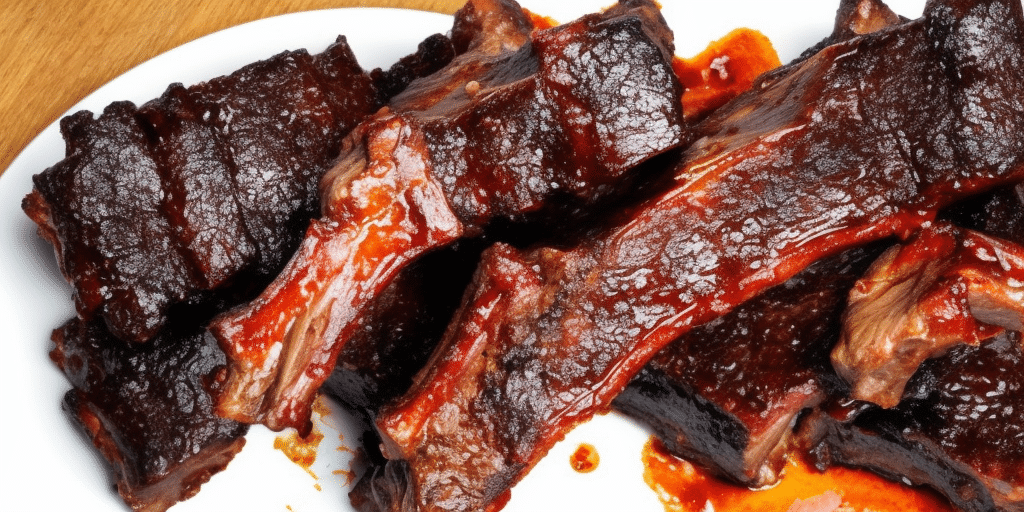 These oven-baked beef ribs are a classic that everyone should try.
They have a rich, salty, and savory flavor thanks to the rub of Worcestershire.
Each rib is juicy, tender, and ready for any sauce you can think of!
Serve this with potatoes and beans for a complete meal.
Ribs are already delicious on their own, but when you add a savory sauce and a few other topping options, they're even better.
I like to make this recipe with barbecue sauce because it gives the ribs such a bold flavor.
But if you prefer something sweeter, I would try using brown sugar or honey instead.
If you've never tried slow-cooking beef ribs, I highly recommend you give it a shot.
The flavors are incredible, and the meat is so tender. It's also easy to make and can be ready in just 45 minutes.
Use your favorite sauce recipe to keep things simple, or use this recipe if you love garlic and onions.
Sprinkle with butter before serving and watch them melt in your mouth!
If you're looking for a new way to serve short ribs, try red wine braised.
The combination of rich and earthy flavors is fantastic.
This dish features bone-in rib bones that are infused in the most amazing wine. The wine complements the rich flavor of the beef perfectly.
The result is a melt-in-your-mouth short rib with great aromatics and a gorgeous color.
It's one that won't disappoint!
The best way to cook a short rib is slow.
The sear on the outside caramelizes and develops a lovely crust, while the inside stays perfectly tender.
This recipe uses a Dutch oven, so it takes a little longer than other methods.
But that gives you all those delicious charred layers to enjoy.
I think this would be even more impressive if served with some mashed potatoes and roasted vegetables.
There's no need for a feast if you can whip up this easy rib recipe.
All you'll need is to season the ribs and then cook them in a slow cooker.
This gives you a flavorful and tender dish that doesn't require much time or effort.
It also helps to use ribs of different ages, so the kids won't be disappointed when they try them at home!
Back in the days when I was a kid, pork spareribs were all the rage.
Between the thick and juicy meat and the tender, sweet glaze that comes from pulling them apart, I can just imagine how much fun it was to have 30 pounds of meat waiting for dinner.
This recipe takes all of those memories together in one go with a salty-sweet sauce made with Chinese five-spice powder and soy sauce.
It's almost like a savory version of barbecue sauce!
After cooking this long and slow on low heat overnight, the ribs will fall-off the bone good and be so tender you won't need to add anything else.
Galbi jjim is a spicy Cajun-style stew made with galbi brisket, carrots, celery, and greens.
It's already pretty darn good on its own.
But if you want to increase the spice level even more, chop some peppers and onions into chunks.
Then just toss them in with everything else.
After all, it's still delicious whether or not you add those extras!
Smoked, seasoned beef ribs are the ultimate summertime side dish.
They're so easy to make, and they taste so good.
Plus, you can always add extra flavor with a handful of herbs and spices.
Tender, juicy, and perfectly tender with a smoky crust on the outside – what more could you want?
These rib tips are a great way to get that extra flavor on your ribs.
The secret lies in the gochujang, a Korean hot sauce.
It will make your meat tender and spicy.
It's the perfect sauce for these Korean barbecue ribs.
Short ribs are a simple cut of beef that usually takes some time to cook.
But braised short ribs are a fantastic way to make it even easier.
They're seasoned with just salt, pepper, and garlic powder, allowing the meat to become juicy and tender.
Serve them over mashed potatoes or rice for an elegant winter meal.
Looking for a way to spice up your weeknight meals?
These garlic and olive oil braised beef short ribs are the perfect solution.
The beef short ribs are cooked in butter, garlic, and red wine demi-glace.
This sauce is infused with lemon juice, orange zest, sea salt, and black pepper.
It's rich with flavor that will make your tastebuds jump!
If you're looking for something a little bit more unique, try the barbecue sauce recipe above.
It has such a delightful blend of sweet and spicy.
It's made with apple cider vinegar, brown sugar, and Worcestershire sauce.
You can also add a dash of hot sauce if you like it spicier.
You'll only need 10 minutes to make these Instant Pot short ribs, but they may be the most tender and fall-off-the-bone short ribs you've ever had.
And since this dish doesn't use any sauces or marinades, it leaves more room for the flavors to shine.
In fact, just two tablespoons of liquid from the bottle can be enough to elevate your meat from ordinary to amazing.
Country style ribs are a classic and one that I can't resist.
But when you combine them with the best ingredients, they become even more irresistible.
The rub on these is nothing short of phenomenal.
It takes just an hour to make and is loaded with flavor.
So if you're looking for a way to impress your guests, this recipe will do the trick!
This recipe takes barbecue to a whole new level with bourbon-infused rib meat.
It's smoky, sweet, and overall incredible.
Bourbon is a type of alcohol that's made from corn.
It has a complex flavor profile that pairs perfectly with steak.
The best part? This recipe is incredibly easy to make!
Just marinate the beef in the bourbon for 24 hours, then season it all over with some garlic salt.
It tastes just like any other tender melt-in-your-mouth rib you've had over the years.
Your slow cooker can whip up this Hawaiian ribs recipe in just 30 minutes.
The meat is super tender and incredibly flavorful.
There's no need to babysit the slow cooker when you have this easy recipe on hand!
It only takes a few simple ingredients, but the result is mouthwatering.
Braised short ribs are always a favorite of mine.
The meat is super tender, the sauce is melt-in-your-mouth delicious, and the bone marrow adds so much richness.
This braised version has all those qualities but also incorporates red wine to give you even more flavor.
It also features horseradish cream to add a bit of heat.
It's perfect for any day of the week!
If you're looking for a way to celebrate fall flavors and textures, look no further than these beef short ribs.
They're scrumptious, tender, and loaded with savory flavor from the rub.
The meat is so tender that it practically falls apart when you bite into it.
It's wonderfully sweet, too, thanks to the pineapple juice and brown sugar glaze.
Serve them with rice or mashed potatoes for a complete meal.
These ribs are the best thing you'll ever eat.
They're juicy and tender, and they're loaded with incredible flavor!
The meat is incredibly tender, and it tastes delicious even without any sauce or rub.
Just serve them over a bed of white rice, and you have the most scrumptious meal.
They're also great served on their own, so people can build a pretty large plate.
This is a simple recipe, but the results are well worth the effort.
The short ribs are cooked to perfection, and all you'll need for the accompanying sauce is red wine and butter.
It's sweet, savory, and rich with a touch of spice.
This dish is best served with some good crusty bread to soak up the juices.
The aromatics give it even more depth, too!
Short rib steak is my go-to, but it can be a bit dry.
This succulent and tender short rib recipe is the perfect way to make it shine.
It's only one ingredient, yet these succulent beef short ribs are still incredibly flavorful.
The sauce is bright, zingy, and perfectly paired with the juicy meat.
I know you'll love this unique dish!
Coca-Cola braised short ribs are a decadent side dish that will make your tastebuds dance.
The tender, fall-off-the-bone beef is wrapped in a crispy egg roll wrapper and served with rice.
The marinade is rich, savory, and loaded with Coca-Cola flavor.
It's the perfect combination of sweet, salty, spicy, and umami.
It's also the type of dish you can make at home to impress your friends!
Making tacos at home is much easier than you think.
Why not try out some of these delicious, easy-to-make recipes?
These slow cooker short ribs are a perfect combination of tender and juicy.
The sauce is sweet, savory, and so delicious.
It's the perfect accompaniment to the meat to make one awesome taco.
And as if that wasn't enough, these tacos also have a touch of creaminess from the sour cream!
I'm drooling just thinking about these sticky ribs!
They're thick, juicy, and loaded with flavor.
The best part is that you can make them ahead of time, so they don't burn in the oven.
Best of all, they'll taste even better if you serve them with a side of baked beans and coleslaw.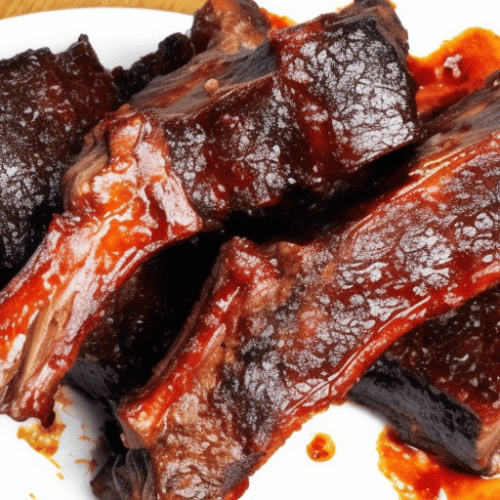 25 Homemade Beef Ribs Recipe
Looking for an easy and delicious way to cook your short ribs?
These beef ribs recipes are exactly what you need.
Instructions
Select your favorite recipe.

Organize all the required ingredients.

Prep a Beef Ribs in 50 minutes
---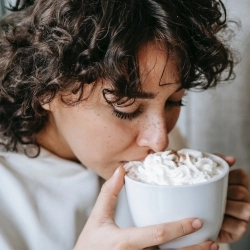 Latest posts by Grace Lambert
(see all)