Nothing makes brunch come alive like the delicious taste of a well-made manmosa!
After an exciting Saturday night of socializing with friends and sipping on a couple of your favorite drinks, you need something fresh, tangy, and sweet but not too exhilarating to warm your belly.
Nursing a hangover in the hot sun at brunch while trying to keep up with the conversation is not fun at all.
However, with a 'mean' manmosa at hand, brunch can become your favorite pass-time event.
Manmosas are fast becoming the most ordered drinks during brunch.
It is an evolved version of the dainty mimosa.
It is still as delightful as its prototype, however, it has stronger ingredients.
Manmosas' manly look is a brilliant idea to make men fit in more and enjoy brunch.
Not even a good review can do a great manmosa justice.
It is one of those cocktails you build a relationship with as you savor the delicious tastes on your tongue.
A great cocktail is perfect for hot weather as it is refreshing, crisp, and quite hydrating.
You do not need to be a professional bartender to make yourself and your guests a cocktail you will enjoy.
Part of coming up with a good cocktail involves being adventurous and daring to try out new ideas and flavors.
Anyway, most cocktails were discovered by accident by someone who was not afraid to try out new ideas.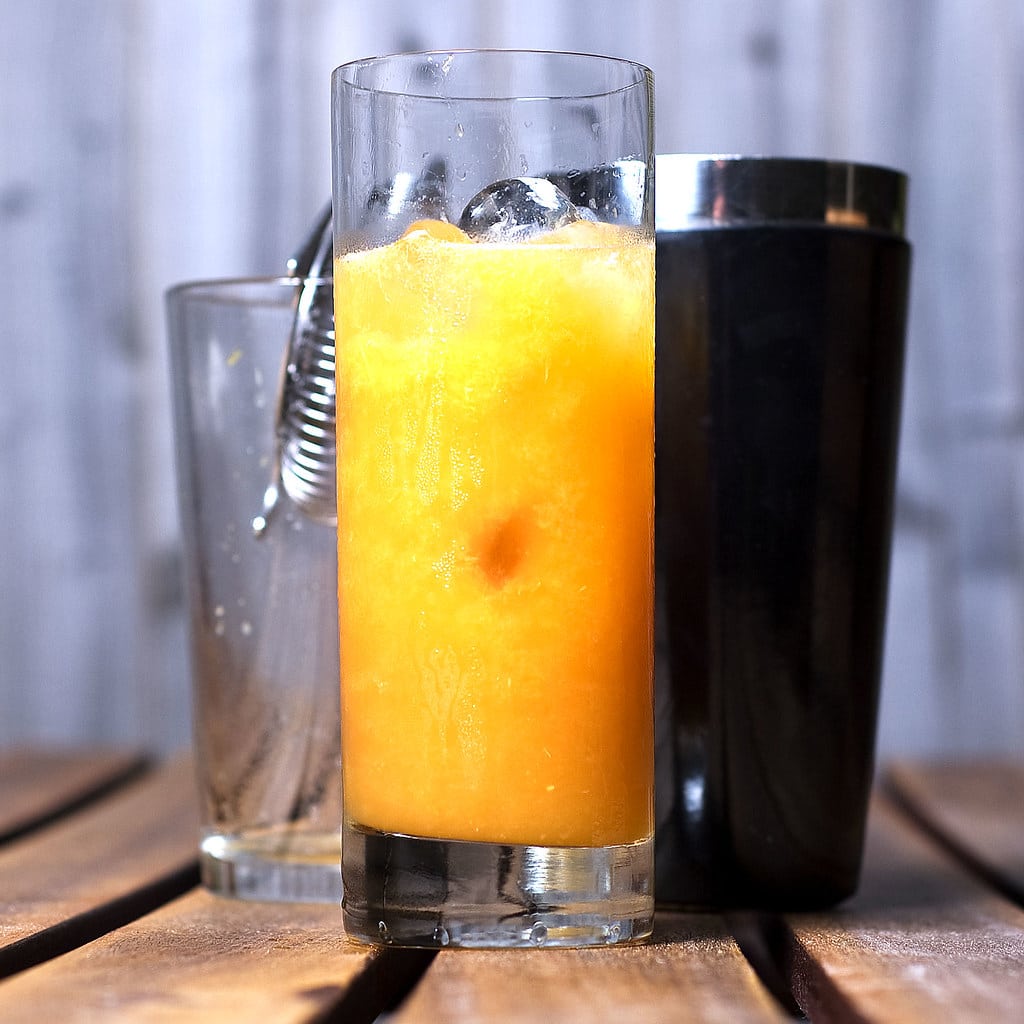 How to make a 'mean' manmosa
The basic ingredients that make up a great manmosa are orange juice, vodka, and beer.
However, the art of concocting a good cocktail is all about deciding on whatever suits your fancy and going with it.
You can use orange-flavored vodka although many people prefer using freshly squeezed orange juice and regular vodka to cut off the artificial aftertaste.
Ingredients
●1 cup of freshly squeezed orange juice
●1 12 ounces bottle of beer
●Orange slices
●4 ounces of regular vodka
●12 ounces of champagne
●Ice
Instructions
●Put ice in a cocktail shaker
●Add vodka and orange juice and shake until it is well combined
●Pour out the well-combined mixture into a pitcher
●Add the beer and champagne into the pitcher and stir
●Serve in a beer mug or a mason jar
●Garnish with orange slices
This recipe is enough for only one serving of manmosa.
You can increase the quantities of the ingredients outlined if you desire to make cocktails for many people at once.
How to serve manmosas
Knowing how to make a great cocktail is not enough.
Proper serving of a cocktail gives it the oomph and pizazz that embody the strong personalities of cocktails.
Each cocktail has an identity and this is exuded in how the cocktail looks first before you even taste it.
Here are several things you must keep in mind to create the best manmosa experience.
The glassware
When making manmosas, we are going for a fun, exciting, carefree drink that looks masculine.
The best way to achieve this look is to serve your cocktail in a beer mug or a mason jar.
Beer mugs and mason jars are a great option because of their large capacity.
To keep things bright and fun, you can add some colored straws.
The ice
Good quality ice keeps the drink refreshingly cold and is one of the main things that will determine the quality of your cocktail.
With ice, always go for more.
When you have a lot of ice in a glass the drink remains cold and therefore the dilution rate is greatly reduced.
Be it cubed or crushed, ice has a way of making the cocktail look irresistible.
Pouring just right!
If you are hosting a brunch and you want to give your guests a great manmosa experience, you may have to engage the services of a professional bartender.
A professional bartender will ensure the accuracy of the drinks, reduce wastage and ensure there is a consistency of drinks.
For example, a professional bartender will always use a jigger to measure spirits so that the ratios are always perfect.
You also get to enjoy your party and not worry about fixing everyone a cocktail.
The perfect garnish
Always use fresh garnishes for your manmosas.
The garnish is the cherry on top (pun intended) that will make your cocktails the talk in town.
The garnish amplifies the great experience of a perfect manmosa.
The basic rule of choosing the perfect garnish is to match the drink with the garnish.
Therefore, for your manmosa, consider using orange peelings or slices to garnish since your cocktail already has the orange flavor.
Consider the garnish as the spoiler alert of your cocktail.
Just the right temperature
To enjoy a refreshing manmosa experience, you need to keep your mug in the freezer for at least thirty minutes before you serve the cocktail.
Cocktails taste better when they are served chilled.
The right ambiance
Sure you can enjoy a manmosa on your sofa in the dark.
However, with the right ambiance, you will enjoy the perfect manmosa experience.
You can invite a few people over for brunch and have a relaxed afternoon of good conversations at the poolside.
If you are having an evening event, lights and music will create the perfect ambiance to enjoy a good manmosa.
Keep it fresh
If your manmosas are good enough, there won't be any left by the time your party ends.
Most cocktails taste better when they are served while fresh.
You can easily tell the difference between a cocktail that was premixed and one that has been freshly mixed.
However, if you must mix your cocktails in advance in preparation for a large serving, then ensure that the fresh ingredients are stored chilled in the refrigerator.
Conclusion
To have a great manmosa experience, you will have to put in some effort in preparation.
Think through everything including the ingredients, how to serve, and the best ambiance to enjoy your cocktail.
One may forget many things but no one forgets the time they had a cocktail that was made just right!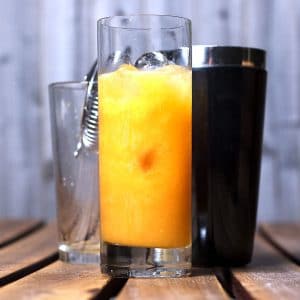 Make a 'mean' manmosa
The basic ingredients that make up a great manmosa are orange juice, vodka, and beer.
Ingredients
1

cup

of freshly squeezed orange juice

1½

ounces

bottle of beer

Orange slices

4

ounces

of regular vodka

12

ounces

of champagne

Ice
Instructions
Put ice in a cocktail shaker

Add vodka and orange juice and shake until it is well combined

Pour out the well-combined mixture into a pitcher

Add the beer and champagne into the pitcher and stir

Serve in a beer mug or a mason jar

Garnish with orange slices
Video
Nutrition
Calories:
175
kcal
Carbohydrates:
11
g
Protein:
1
g
Fat:
1
g
Saturated Fat:
1
g
Polyunsaturated Fat:
1
g
Monounsaturated Fat:
1
g
Sodium:
11
mg
Potassium:
224
mg
Fiber:
1
g
Sugar:
6
g
Vitamin A:
124
IU
Vitamin C:
31
mg
Calcium:
18
mg
Iron:
1
mg
---