These raspberry desserts are sweet, tart, and so good you'll want to make them every day!
Raspberries are a gorgeous summer fruit that pairs perfectly with other flavors.
They also have a wonderfully juicy texture that makes them a dream to work with.
This list of recipes is full of ways to incorporate raspberries into desserts, cakes, and cookies.
From cakes and cookies to cheesecake bars and muffins, there's something for everyone here.
So grab some raspberries and get started on this list of raspberry desserts!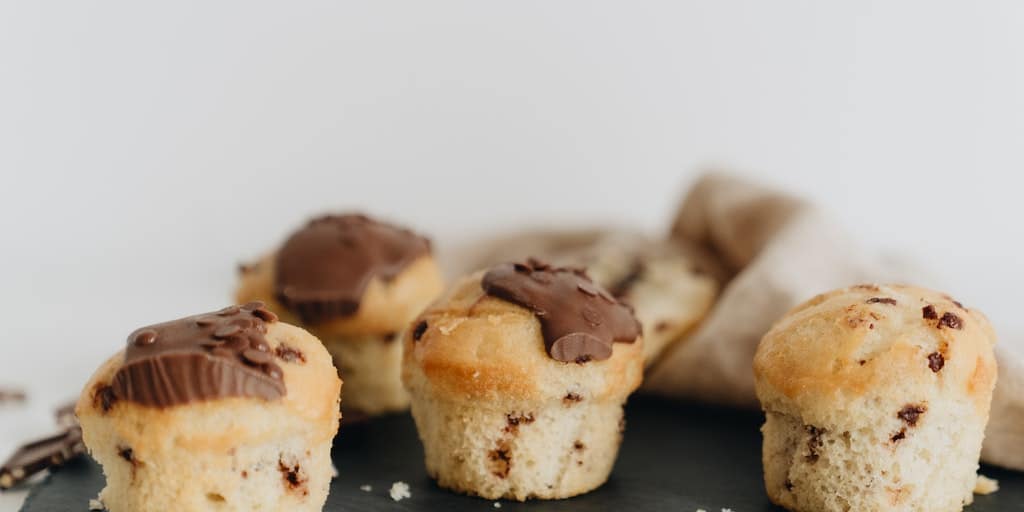 Raspberry almond cake is incredibly light, fluffy, and moist.
It's also bursting with sweet and tart raspberry flavors that make it irresistible.
With its bright red hue, you'll want this cake to be your new favorite!
This cake is such a delicious sweet treat.
It's packed full of fruit and powdered sugar.
When you slice it open, the sliced fruits and sugar will spill on to your counter!
The batter is a very light coconut flour-based recipe, so it's not overly sweet.
You can leave it out if you want, but I find that this dessert gets sweeter with strawberries in the mix.
Or, use a simple vanilla cake for this type of dessert.
This sweet and tart dessert is sure to please.
The creamy, buttery topping is what makes this cobbler so irresistible.
Sweet, tangy, and bursting with fruity sweetness, it's the perfect way to finish off a meal.
Serve this for breakfast or as an indulgent dessert for dinner.
It's delicious either way!
If you've never used shortbread before, I suggest you make this recipe because it's insanely easy to make and will change your life.
You can stop reading if you want to, but if you think shortbread is boring, this recipe will change your mind.
This recipe is baking with chunks of raspberries for a burst of tart flavor.
The dough is buttery and melt-in-your-mouth delicious and the bars are super simple to assemble.
I'm a sucker for chocolate-dipped fruits.
And this Raspberry Lava cake is the perfect way to make them more colorful!
This cake uses a combination of raspberries, white chocolate chips, and dark chocolate.
These three ingredients will ensure you get enough sweetness and contrast in every bite.
To make it even more decadent, use raspberry jello as a frosting.
It's thick, sticky with sugar (and no less sweet), and just what you need to top off this gorgeous treat.
Cheesecake bars are always a great choice for parties.
Not only do they look good, but they're also easy to make.
They're made with no-bake cheesecakes and crusty cookies.
So, you won't have to worry about spending hours in the kitchen once the party starts!
White chocolate is a perfect complement to the moist cheesecake filling.
And it will help keep those babies nice and firm at all times.
I'm so obsessed with these raspberry crumb bars.
They're sweet, tart, and full of berries.
They are made with only five ingredients and require only 10 minutes of prep work before baking.
They look and taste like a top-notch professional display.
You can even serve them as a treat!
It doesn't get much better than this homemade raspberry crumb bar recipe.
Raspberry cream cheese bites are a great little appetizer to keep in your picnic bag.
They're tart, creamy, and full of flavor.
Plus, you can serve them with a variety of dips or sauces.
For example, try this raspberry dressing with blue cheese crumbles.
Or maybe add it with some barbecue sauce for an extra kick!
Sorbet is an Italian dessert that's basically a frozen berry blend.
It's made with sugar, water, and fruit juice to create the most silky smooth drink.
Now, this raspberry sorbet recipe is among the top three in my book.
There are just so many flavors in this one!
It combines juicy raspberries with tart lemon zest and healthy vanilla for a bold and delicious treat.
This sorbet is perfect for any occasion or any time of year.
Whether you're celebrating a birthday or going on vacation, this recipe will help you pull it off smoothly.
And it tastes phenomenal!
So if you want something extra special at your next event, give this pretty raspberry sorbet recipe a try.
These brownie, raspberry swirl ice cream sandwiches are the stuff of nightmares.
They're insanely rich and chocolatey, but each bite is so sweet and delicious that you'll want to lick your fingers.
I know it sounds weird, but it just works!
One bite of these raspberry streusel bars, and you'll have a hard time looking at other dessert recipes. It's the perfect balance of sweet, tart, and crunchy.
The coconut sugar in the crust makes it extra soft, while the streusel topping gives it a lovely texture contrast.
And don't worry about getting the batter too smooth!
As you mix the ingredients together, you'll increase their volume and turn into a beautiful chewy crumble on top.
Top with fresh raspberries (or blueberries) and drizzle with dairy-free caramel to make them even more decadent.
This is one of my favorite cheesecakes we've tried. It's creamy and tart, fruity and rich.
It's also super easy to make – just bake the crust until it turns golden before adding the cream cheese filling.
Then the whole thing gets baked under a hot broiler until bubbly and starting to set.
If you've never tried a raspberry fool, now's the time.
It's made with a crumbly shortbread base and fresh raspberries.
Add in some whipped cream and chocolate drizzle, and they won't look anything like cookies!
This is a great recipe to use up fruit that's getting too tart or has lost its flavor.
The best part?
It doesn't even need cooking!
Just stick it in the refrigerator for an hour until set.
This peach, raspberry pie is the cherry on top of a decadent dessert.
The peaches and raspberries are sweetly blended with cream cheese for a dreamy treat you'll want to serve again and again.
Blend your ingredients until smooth, pour over your crust, and spread them out evenly.
Top it with whipped cream for a silky finish that's perfect for any occasion.
Raspberry and orange are two of the most delicious flavors together.
And this cake is so good, you'll want it every day.
It has a moist, crumbly cake with an incredible flavor from the lemon zest, vanilla extract, and raspberries.
The gooey cheese on top adds a layer of richness that will keep your tastebuds on high alert until you take it out of the oven.
Raspberry chocolate cupcakes are a perfect match for the holidays.
These cakey delights have the sweet and tangy flavor of raspberries but with a rich, chocolate-flavored glaze.
They'll make your family smile as they bite into them.
No matter what time of year they're made, chocolate chip cookies are always a sure thing.
But did you know that you can make these sweet and crunchy treats gluten-free?
Ditch the gluten–the cookies are still just as delicious!
These tasty treats have all your favorite flavors in one package.
From the rich chocolate to the fruity raspberry, this cookie is impossible to resist.
And the best part is that they're so easy to make!
Just mix everything together and bake.
Before you know it, you'll have a batch of soft, chewy cookies ready for dipping or serving.
This recipe is the perfect combination of sweet and tart – just like a tart peach cobbler.
These rolls are loaded with fresh raspberries and made even better with a dollop of vanilla yogurt.
For such a light dessert, it's hard to believe how filling these are.
Serve them warm or cold and enjoy the joy that is raspberry at its finest.
This tart is a beautiful balance of sweet, creamy, and tart.
It's also packed with fruity goodness from the raspberries, walnuts, and sugar.
You can use any kind of pie crust you like here.
But I find it helps to use flaky ones as they are more forgiving.
If you want to add some extra flavor to the filling (and to keep things light), try adding a few drops of lemon juice or orange zest into the pastry before adding the fruit filling.
This raspberry sauce is the perfect mix of sweet and tart.
It's a bright, bubbly, and zesty sauce that'll take your summer meals to a whole other level.
The secret to making this recipe is blending all the ingredients together until smooth.
That way, you can add it to anything!
Whether you're making homemade burgers or pouring over ice cream, this sauce will complement your meal perfectly.
The rich, fruity flavor of raspberry is so fun to play with in this recipe.
This cookie dough has the sweet and tart taste of white chocolate.
This gives them a unique texture that's not too dense.
Of course, you can use flavored syrup for these and then make your own sauce from the confectioners sugar and water.
Dark chocolate, raspberry, and cinnamon are an unbeatable combination.
These muffins take a bit of time to make, but you will not be disappointed when they come out.
They're moist and fluffy with tart raspberry flavor, plus crumbly chunks of coconut.
Talk about irresistible!
Coffee cake is one of those classics that everyone knows.
But what if you could make it healthier?
Well, this raspberry coffee cake will do just that.
With its moist and fluffy texture, this cake is the perfect way to use up all those overripe raspberries left on your shelves.
These lemon raspberry muffins are surprisingly light, fluffy, and amazing.
They're also ridiculously tasty.
They have a lovely zesty flavor that's perfect with fresh raspberries.
I like to top mine with a little more sugar on top for extra sweetness.
You can easily add different fruits or toppings if you want something different.
Or go all out and pile them high with chocolate chips or coconut flakes.
Whoopie pies are such a fun treat to make.
They're colorful and visually appealing, just like the cake itself!
And these chocolatey whoopie pies are so much more than just an eye-catching decoration.
Topped with chocolate ganache and raspberry filling, these puppies are sure to be a hit at any party.
Plus, they come together in under 30 minutes!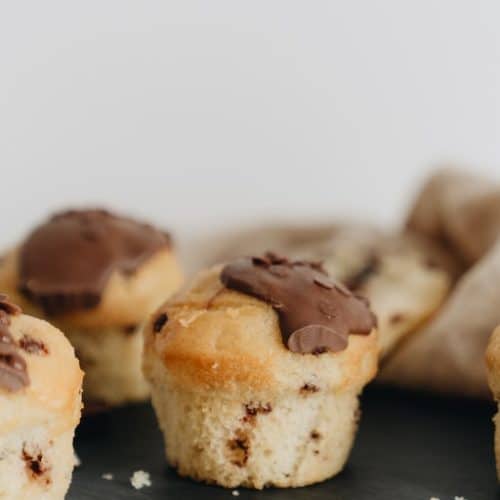 Perfect Lemon Raspberry Muffins Recipe
These Raspberry Muffins are now one of my many go-to muffin recipes! While you can enjoy them all year round, I particularly love making them with any leftover raspberries from a recent batch of Raspberry Jam.
Ingredients
For the muffins:
2

cups

all-purpose flour

1

cup

sugar

1

tablespoon

baking powder

1/2

teaspoon

salt

2

eggs

lightly beaten

1

cup

milk

lemon

Juice and zest

1/2

cup

vegetable

1 1/2

cups

raspberries

fresh or frozen
For the glaze:
1

cup

sugar

2-3

tablespoons

lemon juice
Instructions
Preheat your oven to 400 degrees Fahrenheit.

In a mixing bowl, combine eggs, oil, and lemon zest.

In a liquid measuring cup, measure out the milk and squeeze in the lemon juice. Let it sit for 1 minute, then add it to the mixing bowl with the other ingredients. Mix well.

In a separate large bowl, mix together the dry ingredients: flour, sugar, baking powder, and salt.

Add the wet ingredients to the dry ingredients and stir until just combined. Be careful not to over-mix the batter.

Gently fold in the raspberries.

Line a muffin tin with liners or spray with non-stick cooking spray. Fill each muffin cup 3/4 full with batter.

Bake the muffins at 400 degrees Fahrenheit for 16-20 minutes, or until a toothpick inserted into the center of a muffin comes out with a few crumbs.

To make the glaze, whisk together powdered sugar and 2 tablespoons of lemon juice in a small bowl. If you prefer a thinner glaze, add an additional tablespoon of lemon juice.

Once the muffins have cooled for a few minutes, drizzle the glaze over them before serving. Enjoy!
Video
Nutrition
Calories:
2887
kcal
Carbohydrates:
640
g
Protein:
50
g
Fat:
22
g
Saturated Fat:
8
g
Polyunsaturated Fat:
4
g
Monounsaturated Fat:
5
g
Trans Fat:
0.03
g
Cholesterol:
357
mg
Sodium:
2706
mg
Potassium:
1261
mg
Fiber:
22
g
Sugar:
421
g
Vitamin A:
5553
IU
Vitamin C:
68
mg
Calcium:
1166
mg
Iron:
17
mg
---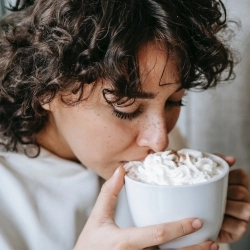 Latest posts by Grace Lambert
(see all)