These kohlrabi recipes are a delicious way to enjoy this veggie!
Kohlrabi is a powerfully flavored, earthy veggie that can be good in salads, stews, and more.
It's also an excellent source of fiber, antioxidants, and lots of vitamins.
So it's no surprise that kohlrabi recipes include a lot of veggies.
In this roundup, you'll find incredible ways to prepare this veggie.
From classic coleslaw to cheesy fritters and spiralized noodles, there's something for everyone.
Ready for some great tasting kohlrabi recipes?
Let's get started!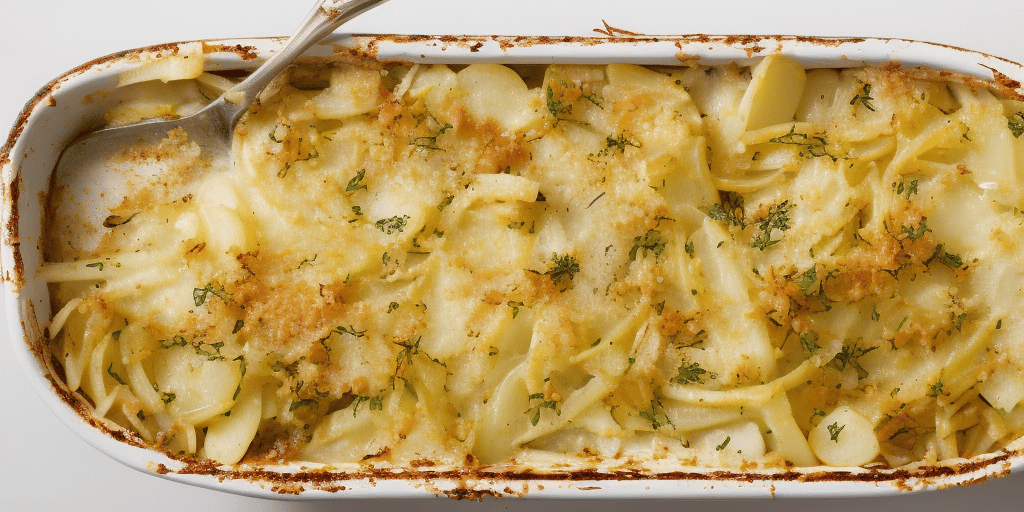 It's such a shame that one of the most popular Polish dishes is so hard to make.
So, if you're just looking for something comforting and tasty, this kohlrabi soup should be your first stop.
The soft kohlrabi cubes are infused with fresh herbs and seasoning before being simmered in a rich tomato broth.
This soup is unlike anything you've ever had – but it's definitely worth trying!
Scalloped kohlrabi is a classic dish that's perfect for a quick weeknight dinner or can be served as a side dish with meals.
This recipe uses zucchini noodles to make it low-carb, so you won't miss out on what's good.
The zoodles are cooked in butter and parmesan until they have the right texture.
Then, they're topped with the kohlrabi, which gives them the perfect mix of crunch and tenderness.
Serve them over cauliflower rice for a complete meal!
In this recipe, the roasted kohlrabi is paired with a creamy and peppery mayo sauce.
It's served on shawarma-style spits.
The sweetness of the kohlrabi contrasts perfectly against the savory flavors of the mayo.
For an extra special touch, you can add some lemon zest here as well to give it a brighter flavor.
Its rich, umami flavors are perfect for adding some variety to your weeknight dinners!
Turn your boring Tuesday night into a fun and exciting date! This salad is perfect for Valentine's Day or other romantic dinners.
The combination of beets, carrots, and kohlrabi gives this salad a bright flavor.
It's also packed with nutrients and fiber from the veggies.
It has a delicious dressing made from balsamic vinegar, olive oil, mustard seeds, onion, apple cider vinegar, salt and pepper.
It brings out the sweetness of the beets while providing a crunchy contrast.
Serve it as an appetizer or main course with some veggie sides to kick up the level of nutrition.
Yum!
Beets are a staple in Scandinavian cuisine.
They're rich, earthy and sweet with a lovely pink color and chewy texture.
Kohlrabi is similar to beets, but they have a milder flavor and hold their shape better on the plate.
They can be used just like beets or in a variety of dishes.
They make wonderful side vegetables and also work well as an alternative to carrots in this recipe.
It's not quite as hearty as the rhubarb and ginger recipe above, but kohlrabi is a great substitute to carrots if you have them.
Like carrots, it has a mild taste with a slightly sweet undertone.
If you have some on hand and are looking for something to make this winter warmer, give it a try.
This creamy mushroom and kohlrabi soup is perfect for when you're craving some comfort food.
It's thick, rich, hearty, and so comforting.
I crave it more than once a week!
The mushrooms add a wonderful earthy flavor to the mix, which complements perfectly with the kohlrabi root.
You can serve this vegan on its own or top it off with a dollop of crème fraiche for an extra dose of creamy goodness.
These kohlrabi fritters are light, zesty, and full of earthy flavors.
The addition of dill gives the fritters a bit of a pop of flavor.
It also makes them a little spicy!
Serve these as a snack or appetizer with some pickles or your favorite dipping sauce.
They're so addictive they don't last long.
These fritters are a delicious fusion of Indian and Spanish cuisine.
The Kolhrabi fritters are made with onion, garlic, ginger, turmeric powder, tomato paste, and coconut milk.
The avocado cream sauce is the perfect accompaniment to these wonderful fritters.
It's creamy and full of flavor.
I love that you can make these fritters ahead of time!
This recipe is also very easy to make.
Serve them for breakfast or as a dessert after dinner.
The choice is yours!
If you're looking for a hearty side dish to go with your grilled steak, this cheese-stuffed kohlrabi is the answer.
This recipe uses roasted kohlrabi as its base, but you can use any type of root vegetable.
All you'll need to do is slice it into a pizza-sized block, season it with spices, and stuff it with something delicious.
I like to top mine with a good drizzle of olive oil and herbs.
But if that's not your thing, feel free to jazz things up!
Kohlrabi, a root vegetable that's closely related to carrots and turnips, is often used in Asian cuisine.
It's milder than the other two and has less bitterness.
Like all roots, however, it can be quite tough.
You might want to soak it overnight if you have time.
If you don't mind a little bit of texture, this recipe will give you plenty of textural variety.
And it's a great way to introduce kohlrabi into your weekly meal plans.
It doesn't require much effort and tastes just as good served with chicken or beef.
This is the perfect dish for when you're craving a little bit of Thai food.
It's light, fresh, and loaded with great flavors.
It features shredded kohlrabi, bacon, avocado, peanuts, cilantro, and lime.
The salad pairs well with rice or roti while it's also great on its own.
You can eat this as a first course with rice or roti or enjoy it as a full meal.
It makes a great conversation starter too!
The bacon alone is already enough to make this recipe a keeper.
But, the combination of veggies and cheese makes it even better.
You'll love how these noodles turn out! The crispiness and softness work wonderfully together to create the perfect meal.
This recipe has an airy biscuit-like texture that really hits the spot.
It's a full meal on its own but also works great with other side dishes like mashed potatoes or pasta.
This recipe is for the person who wants a quick, nutritious meal with minimal effort.
You can whip up this dish in 30 minutes from just three ingredients.
The kohlrabi will give your vegan Alfredo sauce a crunchy contrast that's nutty and savory.
Toss it in vegan Cajun seasoning to get the spicy-savory flavor you crave.
Kohlrabi and shallot go together like peanut butter and jelly.
These pairing are a match made in heaven, so I'm not surprised that this delicious dip is such a hit.
If you make it with Greek yogurt, you have to add some spices.
But if you use regular yogurt, all you need is the garlic and shallots.
The best part about these chips is that they're crunchy but not too much so.
That means that they're perfect for dipping while still staying on the sweet side.
This coleslaw recipe is beyond decadent.
It has all of the best parts of a traditional coleslaw, but it's not just crunchy and fluffy.
It's also packed with umami goodness.
It's creamy, tangy, and zingy all at once, so you won't need to add any dressing to this one.
Serve this creamy carrot kohlrabi slaw with grilled chicken or pork chops for an yummy side dish.
If you're looking for a meaty, hearty meal that won't weigh you down, these stuffed kohlrabi are just the thing.
There are no sauteed onions or mushrooms in this recipe – it's all kohlrabi!
The result is a dish bursting with earthy, mild flavors.
The best part about this recipe is that you can use whatever kind of bread to make it.
With any flatbread like rye or pita, you can turn this into a delicious sandwich.
Here's another cheesy and creamy side dish.
This one, though, is a little different.
The roasted garlic sauce has a much brighter flavor than the usual roasted garlic paste you get with most recipes.
It doesn't have that earthy depth of taste that makes such an excellent complement to mashed potatoes.
But it adds so much more to the overall dish.
The mashed carrots are also quite tasty on their own.
Kohlrabi is a similarly shaped vegetable that's often used in Asian cooking.
This recipe is the perfect way to use up those little necks, and it'll take only 15 minutes to prepare.
The skin is thin and crispy, while the flesh is tender and slightly sweet.
It has a bit of a 'caramel' flavor as well, which isn't too bad if you like that kind of thing.
You can add garlic or ginger to improve the flavor if you like it more spicy, but honestly, this is pretty mild by itself.
I just like mine mild for its own sake.
In India, kohlrabi is commonly served with curry.
This vibrant green vegetable has a sweet flavor, and it's often used as a garnish in Indian cuisine.
While the recipe is all about the kohlrabi, I also love this dish because of its amazing sauce made from coconut milk and yogurt.
Together with aromatic spices like turmeric, coriander seeds, and chili powder, you get one fragrant sauce that will warm your belly on this chilly winter day.
This hearty dish is loaded with cream and cheese, but I think it's my favorite.
The kohlrabi adds a wonderful earthiness to the creamy base.
If you want to make this vegan-friendly, just add some nutritional yeast for extra cheesy, cheesy goodness!
In my opinion, there are five best keto gratin recipes.
This one is number four.
Kohlrabi root has a mild flavor with a slightly sweet taste, but it's also somewhat bitter.
I'm not sure why; perhaps that's what makes it such an amazing side dish!
For this recipe, you'll make many of the same components as your regular gratin, except in layers.
It takes effort to get the right combination of flavors and textures here, but you can certainly do it.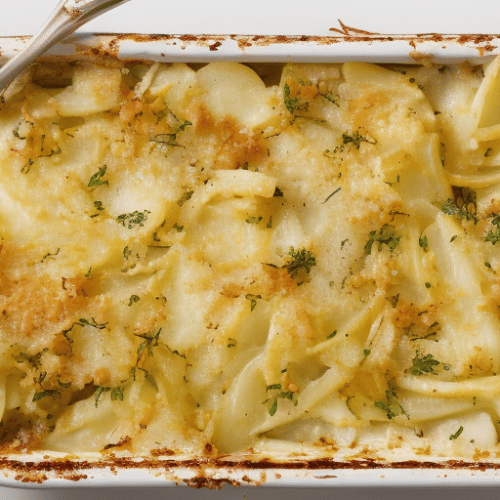 Vegetarian Kohlrabi Gratin with Dill and Mustard
For this recipe, you'll make many of the same components as your regular gratin, except in layers.
Ingredients
1

cup

whole milk

room temperature

1

tablespoon

stone ground mustard

2

cloves

garlic

minced

½

cup

minced fresh dill and thyme

packed

2

pounds

kohlrabi

ends trimmed and peeled

2

cups

shredded gruyere or swiss cheese

1

cup

shredded parmesan cheese

1

tablespoon

olive oil or butter
Instructions
Oven temperature set to 400 °F.

Combine the milk, herbs, garlic, and mustard in a small pot over medium heat. Heat should be turned down after a slow boil. While you prepare the other components, simmer the liquid.

Using a mandoline or knife, slice the kohlrabi into rounds that are 1/8 inch thick or less.

In a separate bowl, mix together the grated gruyere and parmesan cheese.

Grease a 1 1/2 quart baking pan with butter or oil (about 10-inches by 7-inches or an 8-inch square dish).

Put a layer of thinly sliced kohlrabi on the bottom, slightly overlapping. Several handfuls of cheese should be added. Sliced kohlrabi and cheese are added in successive layers until the dish is completely filled.

Over the kohlrabi gratin, pour the herb and milk combination. Add one more layer of cheese on top.

Put tin foil over the dish. 45 minutes of covered baking. After which, bake for an additional 30 minutes without the foil. The kohlrabi should be soft and simple to cut through.

Take out of the oven. Let stand for 10 to 15 minutes to cool. Slice, then dish.
Video
Nutrition
Calories:
102
kcal
Carbohydrates:
18
g
Protein:
6
g
Fat:
2
g
Saturated Fat:
1
g
Polyunsaturated Fat:
0.2
g
Monounsaturated Fat:
1
g
Cholesterol:
7
mg
Sodium:
110
mg
Potassium:
897
mg
Fiber:
8
g
Sugar:
9
g
Vitamin A:
183
IU
Vitamin C:
141
mg
Calcium:
135
mg
Iron:
1
mg
---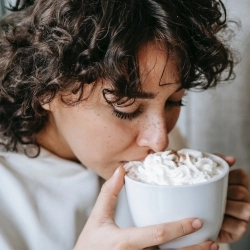 Latest posts by Grace Lambert
(see all)