From hearty soups and hearty casseroles to refreshing salads, these kidney bean recipes are sure to please.
Kidney beans are an underrated legume that's not often found in the majority of American diets.
This is a shame because they're a very versatile legume that can be used in a variety of dishes.
They can be fried, roasted, pureed, or added to soups and stews.
However, they can also be eaten as a grain.
This makes them one of the highest-nutrient legumes around.
So if you're looking for ways to incorporate this amazing legume into your meals, check out these kidney bean recipes!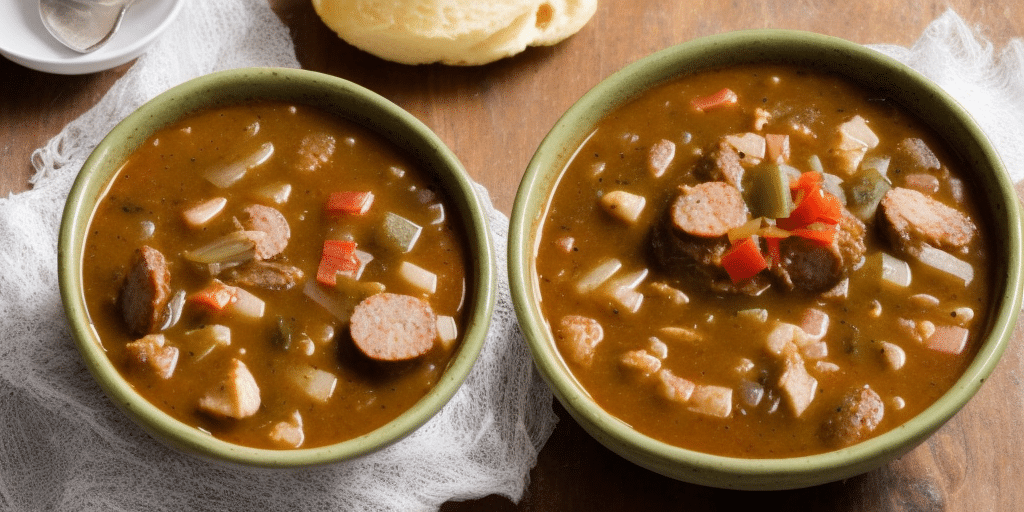 I'm always on the hunt for Indian dishes that can be made vegan.
This vindaloo has it all!
This recipe is a blend of garam masala, lemon juice, and fresh ginger.
Combine this with your favorite veggie stock or coconut milk to create an amazingly creamy and spicy vegan stew.
Kidney beans are a great addition to the vegetarian soup roster.
If you're looking for something filling, go with this zesty kidney bean soup recipe.
This soup is packed with tons of flavor and nutrition.
It has a wonderful blend of herbs and spices like garlic, onion, and chili powder.
The result is a comforting bowl of hearty comfort food that'll warm your belly on an autumn day.
Kidney beans are a terrific pantry staple.
They're great for veggie burgers, and they add a hearty texture to many dishes.
This dip takes it up another notch with a kick from garlic powder, chilies, cayenne pepper, and paprika.
(If you want it spicier, try adding more chili powder.)
You can serve this with crackers or bread cubes.
I like mine with some pita chips too!
This curry uses a variety of vegetables, including onion, bell peppers, green beans, tomatoes, and kidney beans.
It also calls for coconut milk and spices.
So the ingredients list is pretty long, but it's so tasty.
It has a wonderfully rich flavor that's both savory and sweet.
The best part about this recipe is that you can make it in less than an hour!
Kidney bean soup is a delicious and hearty dish.
It's made of kidney beans, onions, carrots, tomatoes, and spices, so it's both healthy and flavorful.
The star of the show is the tomato broth that's served with all these components.
Deliciously thick and creamy, this broth is bursting with flavor!
Serve this hearty soup with warm bread or rice for an easy meal.
These canned kidney beans are a low-carb, high-protein alternative to meat.
And if you're not a fan of the color – which I can totally understand – you won't have to worry about it.
The beans taste fantastic, and they take only 10 minutes to make.
And should you run out of them, you could always add more salt or spices.
If you love kidney bean salads, this recipe is for you!
It's a mix of beans, tomatoes, cucumbers, and peppers.
It has the perfect balance of flavors.
It can be served as a side dish or as an entree.
There are so many ways to enjoy this veggie dish.
From cold pasta to grilled chicken strips, you can enjoy it any way you like!
You can't beat a bowl full of hearty vegetable soup.
And this recipe is proof that you don't have to be vegan to enjoy it.
It's thick, hearty, and full of nutrients thanks to the presence of tomatoes, onion, celery, garlic, and so many other veggies.
But what really makes it unique is the addition of nutritional yeast.
It gives the soup an extra bit of cheesy flavor that most vegans take for granted.
Rainbow salad is a colorful dish that's light and refreshing.
It's perfect for those hot summer days when you need something bright to brighten your mood.
This simple recipe combines rainbow veggies like bell peppers, carrots, and corn.
Then it gets topped with some of the best things in this world: rainbow croutons!
All together, they make a yummy bowl full of goodness.
So enjoy!
Need a quick and easy dish to serve during brunch or as a light lunch.
This kidney bean and chickpea salad is the answer.
It's packed with protein, fiber, vitamins, minerals, and antioxidants.
Plus, it's super tasty!
This recipe features onions and garlic for a rich flavor that pairs well with other herbs.
I also love the addition of olive oil for the perfect texture.
This is the perfect pasta dish for your busy weeknight.
It's rich, creamy, and jam-packed with flavor.
The tomatoes are a bit more tangy than the ones from the previous recipe.
They're also cooked in olive oil to create a deeper flavor and make them even more filling.
Add some chopped onions, garlic, pepper flakes, and fresh basil to the pot before serving on a bed of spaghetti or rotini noodles.
This stew is full of fiber, protein, and healthy fats!
It only takes a few minutes to throw together and it tastes so good.
You'll love the sweet taste of onions and garlic as well as the salty kick from the salt.
I like this stew with some crusty bread to soak up all that delicious broth.
Do you love lentil soup but hate the heaviness of stew?
This is the recipe for you!
It's just as comforting and satisfying, but it has a lighter texture thanks to the addition of noodles.
Don't worry, this casserole can be eaten on its own if you want to save a little appetite.
We all know that quesadillas are a tasty, quick snack.
But what if I told you they can be healthy too?
This recipe is my new favorite way to enjoy an extra-thick quesadilla on the go.
You'll make a homemade tortilla with flour and quinoa, then fill it with kidney beans and cheddar cheese.
Top it off with salsa, avocado slices, and a drizzle of olive oil for extra healthiness.
The world of chili mac is quite a diverse one, and there's no better way to get started than with this recipe.
It's classic – meaty and loaded with veggies.
It's also insanely easy – just throw your ingredients into a slow cooker, let it do its thing, and voila!
This recipe has everything you need for an amazing chili mac meal.
I like it topped with cheese on top of canned biscuits but have also enjoyed it alone or with some sliced veggies.
This kidney bean, spinach, and orzo soup is a delicious and filling meal that's perfect for any occasion.
Loaded with succulent kidney beans, it's packed with protein and fiber.
The rich flavor of the spinach adds a dramatic contrast to the rich flavors of the orzo.
There are a lot of incredible ingredients in this recipe that make it one you definitely need to try!
This Bourguignon is so good, it'll be your next weekly rotation.
It's rich and hearty with a hint of sweetness that melts in your mouth.
It's also full of super flavorful mushrooms.
The combination of beans and veggies makes for a flavor explosion that you won't want to share!
This recipe is the perfect choice for a filling lunch.
You'll get all the great flavors of burritos in a healthy meal that's packed with protein.
It's loaded with kidney beans, rice, and bell pepper, providing you with some protein and fiber.
Toss in some jalapenos if you want heat and serve with salsa or guacamole.
If you want it to stay kosher, use chicken broth instead of water.
You might think that beans aren't a great choice for kids.
But I promise they do taste super good in this recipe.
The fajita seasoning makes the kidney beans taste like chicken, while the spice rub adds a nice kick to keep things from being too bland.
So if you want something meaty and vegetarian-friendly, I highly recommend giving these tacos a try.
Sweet and savory, this salad is a great meal for when you want to enjoy good food without all the guilt.
The feta is super simple to make, and the chickpeas are cooked in olive oil.
Together, they create a fantastic texture contrast that's sure to please even the pickiest of eaters.
Red kidney beans are a common ingredient in Mexican dishes, including fajitas, tacos, and chile rellenos.
They're also great for pasta since they hold their shape beautifully.
The thick texture is perfect for filling up your favorite pasta recipe with flavor.
Combine it with some cilantro, lime juice, and roasted garlic in the perfect Mexican-inspired dish.
Serve with a side of sour cream to dip into this delicious dish!
This white kidney bean dip is a simple dish that's sure to impress!
Full of cheesy topping and creamy goodness, this dip is the perfect way to fuel up.
It's made with cooked and blended white kidney beans.
Add some spices like garlic, oregano, basil, and salt for a flavorful dip.
Top it with fresh veggies for the ultimate dipping experience!
This chicken chili recipe is sure to satisfy your soul.
It's a hearty and filling dish that's perfect for the colder months.
With just a few homemade ingredients, you can have this mouthwatering meal on the table in just an hour!
The best part is, it's incredibly easy to make.
You can be eating off of plates as soon as it hits your stomach.
Want an easy, healthy lunch that tastes just as good as anything you'll find in a restaurant? I know exactly what you should make.
It's a vegan, gluten-free, and low-carb meal that will leave your tastebuds singing.
This curry is made with coconut milk, fresh mushrooms and spinach, onion, garlic, chickpeas, potatoes, and kidney beans.
It has a rich homemade flavor with plenty of herbs to add flavor.
It also gets a little spicy from red pepper flakes.
Kidney beans are one of those ingredients that's super underrated.
They're both nutritious and delicious, and they can be made into an amazing salad.
Most people don't think it needs dressing other than a squeeze of lemon or a drizzle of honey.
But I just love the color contrast between the sweet, tangy, and spicy mustard and the bright green beans.
It's so easy to make too! Just blend everything together until smooth and season with salt if desired.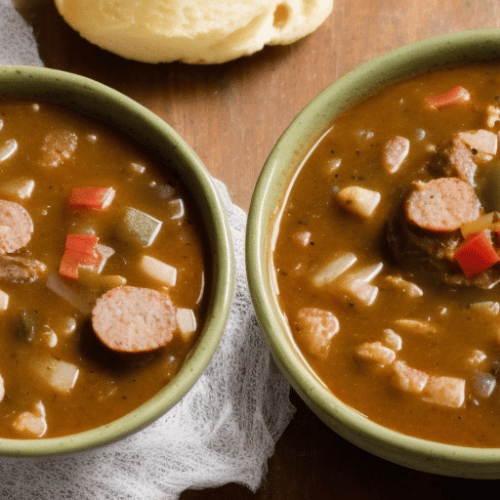 25 Easy Kidney Bean Recipes
From hearty soups and hearty casseroles to refreshing salads, these kidney bean recipes are sure to please.
Kidney beans are an underrated legume that's not often found in the majority of American diets.
This is a shame because they're a very versatile legume that can be used in a variety of dishes.
Instructions
Select your favorite recipe.

Organize all the required ingredients.

Prep a Kidney Bean in 50 minutes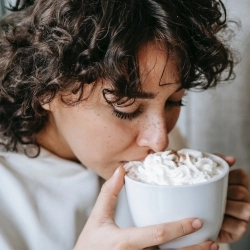 Latest posts by Grace Lambert
(see all)