There's no shortage of ways to use lavender.
It's an herb that's been used for thousands of years and has numerous health benefits.
But one thing many people don't know about lavender—its longevity.
If you have a little extra money on hand, you can save money by buying lavender in bulk and preserving it yourself at home.
You can also create your own blends using different types of lavender, which will give you more options for how to use it.
So, while lavender is a short-lived plant, there are plenty of methods to preserve it so you can enjoy its fragrance for as long as possible.
Here's everything you need to know about storing dried lavender.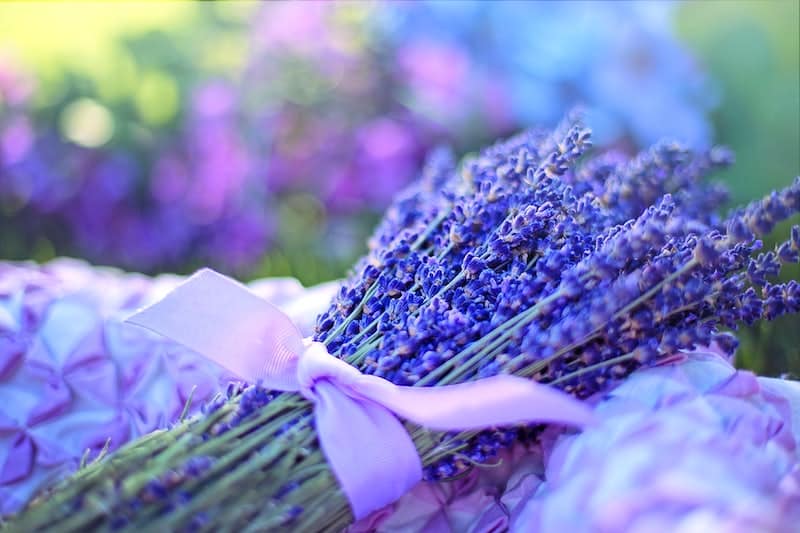 How long does dried lavender last?
Once lavender is dried, it will keep indefinitely.
The only caveat here is that the longer it is dried out, the less potent it becomes.
So, if you want to maximize the amount of time lavender lasts, you'll need to store it correctly.
How should dried lavender be stored?
If you plan to store lavender in a container, you'll need to make sure it gets enough air circulation.
This means keeping it in a dark area that's not exposed to direct sunlight.
You can also dry lavender in a warm oven, but this method is not recommended because it takes too long.
Instead, try drying it outside or in an enclosed space where it won't get hot and humid.
What is the best way to dry lavender?
The best way to dry lavender is hanging it upside down in a well ventilated room.
This method works best if you don't want to expose it to direct sunlight.
How can I tell if my dried lavender has gone bad?
When dried lavender starts to lose its potency, you'll start to notice a change in color, smell, and taste.
When this happens, you'll probably want to throw it out.
What are some uses for dried lavender?
Dried lavender can be added to teas, salves, lotions, bath salts, and even cocktails.
It can be used to flavor foods like cookies, cakes, and candies. For example , Lavender & Almond Milk Scone is one of good choice to picnic day.
It can also be used to scent candles, sachets, potpourri, and other items.
Is it better to buy or grow dried lavender?
It depends on what you're looking for.
If you want fresh lavender, you'll definitely want to grow it yourself.
But if you just want to preserve the herb and use it later, you can buy it dried.
Either way, you'll want to look for high quality lavender that doesn't have any mold or mildew growth.
How much dried lavender do I need for a project?
That depends on how big your project is.
For example, if you're making a batch of tea, you'll need to purchase a large amount of dried lavender.
However, if you're making a small batch of lavender scented soap, you may be able to use less than you think.
What are some tips for working with dried lavender?
Keep lavender in a dark, well-ventilated location.
Make sure it has access to ample airflow.
Store it in a sealed glass jar or container.
Don't let it sit in direct sunlight.
Avoid storing it in a hot environment.
Use dried lavender within 6 months of purchasing it.
How can I make my own dried lavender?
To make your own dried lavender, simply fill a mason jar with lavender flowers.
Then tie a piece of cheesecloth over the top of the jar and secure it with string.
Place the jar in a sunny area and leave it uncovered until the lavender is completely dry.
What are some common mistakes with dried lavender?
Here are some common mistakes people make when drying lavender:
Not allowing lavender to fully dry before removing it from the container.
Using old dried lavender instead of new dried lavender.
Not allowing lavender to fully dry before adding it to storage containers.
Not allowing lavender to fully dry before using it.
Storing lavender in a hot, humid environment.
Storing lavender in a cold, damp environment.
Not storing lavender in a dark, dry place.
Not storing lavender in a well-ventilated area.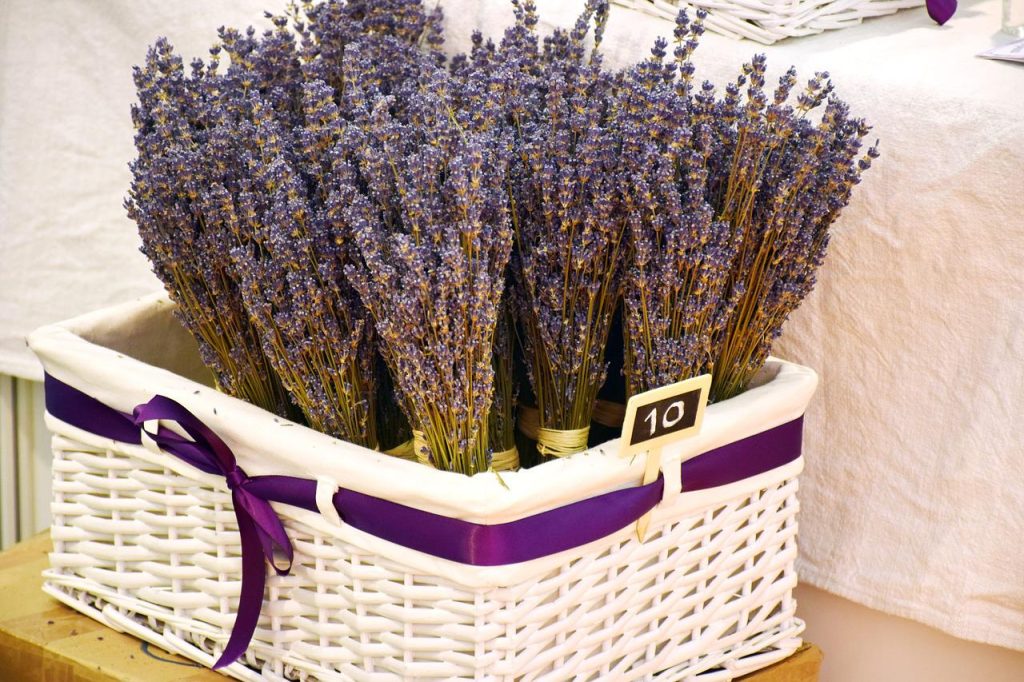 Can I freeze dried lavender?
Yes, you can freeze dried lavender.
Just make sure you don't add water to it after it is frozen.
What is the difference between lavender oil and lavender essential oil?
Essential oils are extracted from plants and contain all of their active ingredients.
Essential oils are often made from plants that are known to have medicinal properties.
Lavender essential oil contains compounds called linalyl acetate and linalool, both of which help reduce stress and anxiety.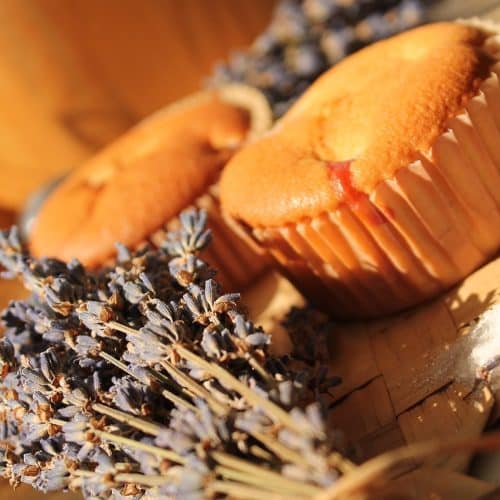 Lavender & Almond Milk Scone
Tea has a new favorite companion. These scones have a delicate lavender flavor and are baked with almond milk. Enjoy with a cup of your preferred tea and spread with clotted cream or your favorite jam.
Ingredients
1½

cup

unbleached flour

7

g

instant yeast

½

cup

butter

2

tbsp

Dried lavender

1

egg

¼

cup

sugar

80

ml

almond milk
Instructions
Set oven temperature to 430 degrees Fahrenheit.

Combine flour, quick yeast, butter, and a generous amount of salt. Mix till the consistency of breadcrumbs. Include dried lavender.

Beat the egg and sugar in a another bowl. Mix again after adding almond milk.

Create a hole in the center of the flour mixture, then pour the liquid mixture slowly into it. To create a dough, combine using a spatula.

Flour the work surface and turn the dough over.

To make the dough homogeneous, work it quickly. (Add flour or milk to achieve the required consistency, which is a little bit dry but not too soggy.)

Use a rolling pin to flatten it into a disk that is 3–4 cm thick and evenly distributed.

Using a cookie cutter cut out as many scones as possible.

Place the scones lightly on a baking sheet, then brush them with egg yolk and sugar.

Cook them for 15 minutes.
Video
Nutrition
Calories:
300
kcal
Protein:
10
g
Fat:
15
g
Sugar:
15
g
---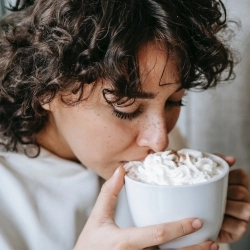 Latest posts by Grace Lambert
(see all)