Is there anything better than a cold drink on a hot day?
Probably not.
But if you need something to cool you down, these alcoholic popsicles have you covered.
You won't believe how easy these recipes are!
From the classic margarita and beer to some more exotic options, there's something for everyone on this list of boozy popsicles.
If you're feeling adventurous, try the vodka gummy bears.
If that's not your thing, you can always stick with the classic margarita and beer.
After all, it's all about what you do with the popsicle mold!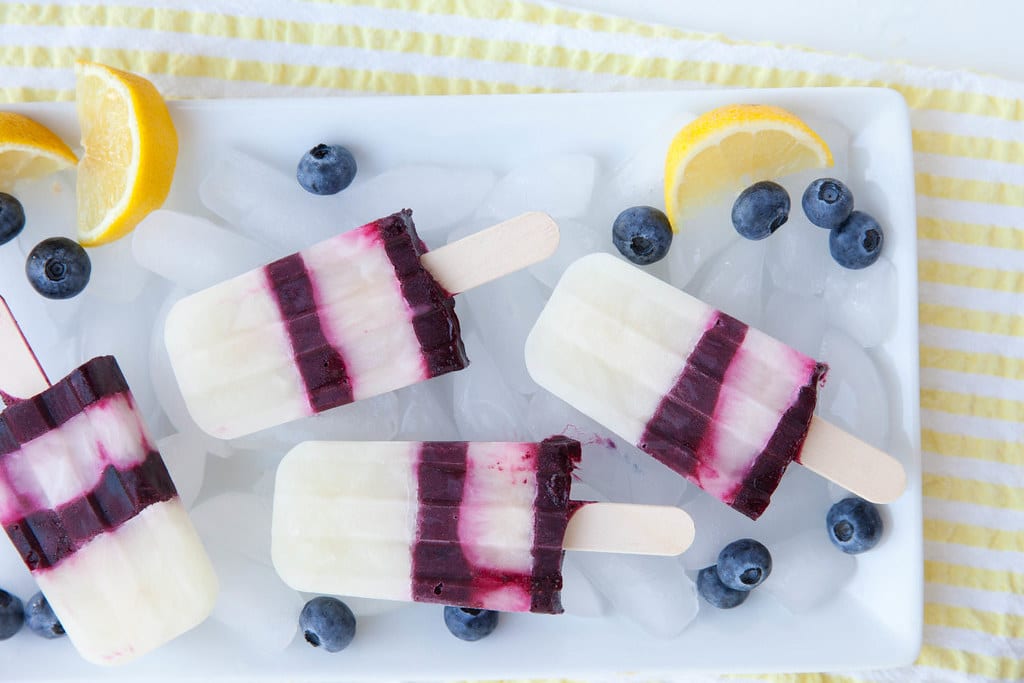 You can have these mojito popsicles ready in 10 minutes.
They're super refreshing, packed with flavor, and the perfect way to cool down on a hot summer day.
The lime juice only takes a minute or two to blend, which makes this simple but tasty snack.
And while they're super light, you don't want them too thin because you need that nice sweet drink for the bottom layer.
So keep in mind how much you like your popsicles to be thick, creamy, and full of ice cream!
Strawberry daiquiris are a classic summer drink.
But they're not just for summer.
This coconut strawberry daiquiri popsicles recipe is the perfect way to enjoy this tropical beverage all year round.
The fruity and floral flavors of coconut, strawberries, and lime perfectly complement the tart sweetness of strawberries.
So if you've ever wondered what a daiquiri would taste like without rum, now you know!
These popsicles are super refreshing with a kick from sweetened condensed milk.
They'll be your new go-to treat for when the heat gets too much.
These are the perfect popsicles for a hot summer day to cool off.
I prefer using a darker prosecco, as it tastes more like cherry or strawberry wine.
But I will say that these are absolutely divine!
They're light and refreshing – just what you need on a hot day when your toes are burning.
And they have such an incredible flavor.
The only thing missing is a scoop of ice cream.
These are called "Jack and Coke Popsicles," but they aren't really that strong.
They are, however, very boozy.
I have yet to try the recipe with vodka – or any other spirits for that matter – so I can't attest to its effect on your body.
Still, it tastes fantastic!
The best part is you can make them in half an hour and enjoy them all winter long.
Are you craving summertime?
These blueberry mojitos are the perfect treat!
They're thick and creamy, with a sweet and tart flavor that pairs perfectly with blueberries.
The secret to their success lies in the muddled mint leaves.
It's just like drinking a cup of mojitos but with added pop of freshness from the mint leaves.
These popsicles are best served right out of the fridge, so they're ready to eat when you want them.
Just make sure you clean up after yourself!
The perfect brunch or mid-morning snack, this tropical drink combines the flavors of mango and pineapple with the warmth of tequila.
It's not exactly a smoothie.
But it does have a lot in common with one, particularly if you enjoy fruity drinks.
For instance, it also features fresh orange juice, honey, and more.
Tart and refreshing lemonade is the perfect complement to a cold vodka pop.
It's sweet, creamy, and has just enough zing for a little bit of kick.
The best part?
This recipe can be made well in advance (or even frozen) so you have time to enjoy it on a lazy Sunday afternoon!
Sweet, fruity, and totally boozy, these pineapple popsicles are a fantastic way to cool off during the summer.
They have the same punchy tropical flavor as those pineapple-fruited popsicles.
But whereas those take a little more time to make and are laborious to top, this one is super quick.
And besides all that great taste, there's also a much better chance of your kids enjoying them!
Now, let's talk about some summertime popsicles.
They're delicious and slightly sweet, which is the perfect balance of flavors.
But the best part is that you can use any kind of frozen fruit you like.
No matter what you decide to add, they'll be great!
Use a mix of strawberries and lemons for a refreshing flavor that will make your mouth water.
There are plenty of alcoholic popsicle recipes out there, but you have to know how to make them.
Here's a comprehensive list of all the alcohol-based popsicle recipes.
You can mix and match them and make your own unique flavor combinations.
Add a little bit of salt, sweetener, fruit, or chocolate to each one.
These will be great with ice cream toppings!
If you're a fan of cocktails and popsicles, then this is the recipe for you.
These boozy popsicles are creamy and minty with a hint of citrus and a wonderful texture from the ice cream base.
The mozzarella cheese adds extra creaminess, while the mint creates an enjoyable crunch.
They'll keep well in the freezer, so you can enjoy them any time.
These gummy bears are made with vodka, the perfect ingredient for this recipe.
The combination of sweet and tangy flavors makes these pouches taste like a slice of heaven!
They're frozen in Epsom salt and sugar to stop them from going soft.
This helps ensure they stay crisp when you pop one in your mouth.
These popsicles are much more sophisticated, but they're just as fun and colorful.
They're made with orange juice and mimosa, which gives them a boozy and fruity taste.
There's also some vodka so they have plenty of kick to keep things interesting.
These are the perfect anytime popsicles.
They're sweet, fruity, and super fun to eat.
I like to layer them in a tall glass, so that I can stick my nose right in the middle and breathe the banana deliciousness.
If you want something lighter, feel free to use berries instead of bananas.
Jack and Coke are two of my favorite drinks.
I can never get enough of the creamy, sweetened goodness.
So, when it came time to make these popsicles, I knew exactly what I was going to do.
They're full of both the classic flavors of Jack and Coke but also give you a little kick from a shot of whiskey.
Give yourself an ice-cold glass (or five) before diving in!
Are you craving a fruity snack?
This recipe will give your taste buds the perfect holiday treat.
Raspberry and peach are so sweet, they coat the fruit like a second skin.
It's truly one of my favorite combinations!
The refreshing flavors of raspberries and peach go perfectly against the sweetness of the Prosecco.
It's both boozy and delicious, making it perfect for special occasions.
Blue lagoon cocktail popsicles are a delicious mix of blueberry and lime ice tea, vodka, and bubbles.
You can have them ready for your summer barbeques in just 20 minutes.
All you need is to freeze the mixture in several small bowls and pop them out when you're ready to serve.
If that doesn't sound too exciting, keep reading.
These fun popsicles are actually floating islands with watermelon slices inside! How fun is that?
I have a soft spot for strawberry desserts, and these waffles are no exception.
They're sweet, light, and full of strawberries.
Plus, they're so easy to make!
You can whip up this recipe in just 15 minutes.
It's a great way to use all the fresh fruit you have on hand.
These very cool and refreshing Mai Tai popsicles will have you craving some more!
They're so good, you may need to make a second batch and freeze them.
This recipe calls for mai tais and coconut milk.
That's the best way to dive into this yummy treat.
If you prefer a thicker smoothie, mix with coconut cream or frozen banana slices instead of fresh fruit.
These popsicles are so good, you'll want to eat them straight out of the freezer.
The tangy mango and spicy jalapeño give a perfectly balanced flavor.
The peach crunch is a nice touch that adds a bit of sweetness and a fun texture contrast.
This recipe is my go-to for summer barbecues, but I also love it for cocktails!
If you're extra thirsty, serve these with some frozen margarita mix or hot sauce for extra heat.
These are just what they sound like, beer-infused popsicles!
The key to making these so you can enjoy a tasty treat is to use quality lagers.
This will give them the right taste, and after all, that's what beer is for.
Give this recipe a shot and you won't be disappointed.
You can even make a double batch if you have extra cans!
Let's not forget about the three for two deal!
These boozy popsicles have a nice ratio between creamy, boozy margarita and the light, refreshing watermelon.
The frozen margarita pops provide the perfect base for these delicious treats.
They're loaded with ice cream and fresh mint leaves.
It's definitely something you don't want to miss.
Show off your rum punch skills this Christmas with pudgy, colorful popsicles.
These are a fruity version of the classic 'tootsie rolls' and feature fresh raspberries, key lime zest, and black licorice.
The flavor is sweet, tart, sour, and tropical.
You'll want to pop these in your mouth for seconds!
Pineapple and parrot bay popsicles are a terrific way to cool down on a warm day.
With their bright, fruity flavor, they're perfect for summer.
And this recipe is so easy to make.
All you need is pineapple juice and water, plus some fruit (pineapples work best).
Mix in the sweetened condensed milk and freeze until firm.
Once frozen, pop them right into the freezer bag with your fresh fruit of choice.
That will help keep them nice and cold until you serve them!
These Arnold Palmer popsicles are the ultimate summer treat.
They're sweet, creamy, and just a little tart – exactly how you want your popsicles to be.
Plus, they look so good!
How can anyone resist these hand-cut oranges?
Of course, you can't eat them alone.
You need an Arnold Palms beer in place of alcohol to give them that boozy kick.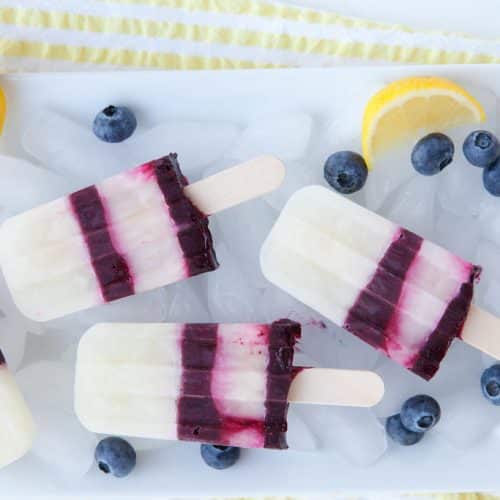 Prosecco Popsicles
These are the perfect popsicles for a hot summer day to cool off. I prefer using a darker prosecco, as it tastes more like cherry or strawberry wine.
Ingredients
2

cups

strawberries fresh

2

tablespoons

sugar

2

cups

prosecco

2

tablespoons

fresh lemon juice
Instructions
Blend all ingredients in a blender until they are completely smooth.

Mixture should be poured into popsicle molds, then frozen for 4-6 hours.

Pour prosecco on top of the popsicle in a beautiful glass. Serve right away.
Video
Nutrition
Calories:
32
kcal
Carbohydrates:
8
g
Protein:
0.3
g
Fat:
0.2
g
Saturated Fat:
0.01
g
Polyunsaturated Fat:
0.1
g
Monounsaturated Fat:
0.02
g
Sodium:
1
mg
Potassium:
79
mg
Fiber:
1
g
Sugar:
6
g
Vitamin A:
6
IU
Vitamin C:
30
mg
Calcium:
8
mg
Iron:
0.2
mg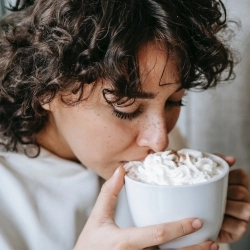 Latest posts by Grace Lambert
(see all)