If you're looking for healthy and delicious recipes that are high in protein and low on carbs, then you've come to the right place.
These venison recipes are exactly what you'll need.
Venison is a game animal and one of the most nutritious meats available.
It has a high concentration of lean protein (about 30 percent) and is rich in B vitamins, minerals, and essential fatty acids.
Naturally, it tastes delicious and can be enjoyed in so many ways.
If you're curious about how to cook venison, this post is for you.
From venison meatloaf to venison chili, I know you'll love every recipe on this list.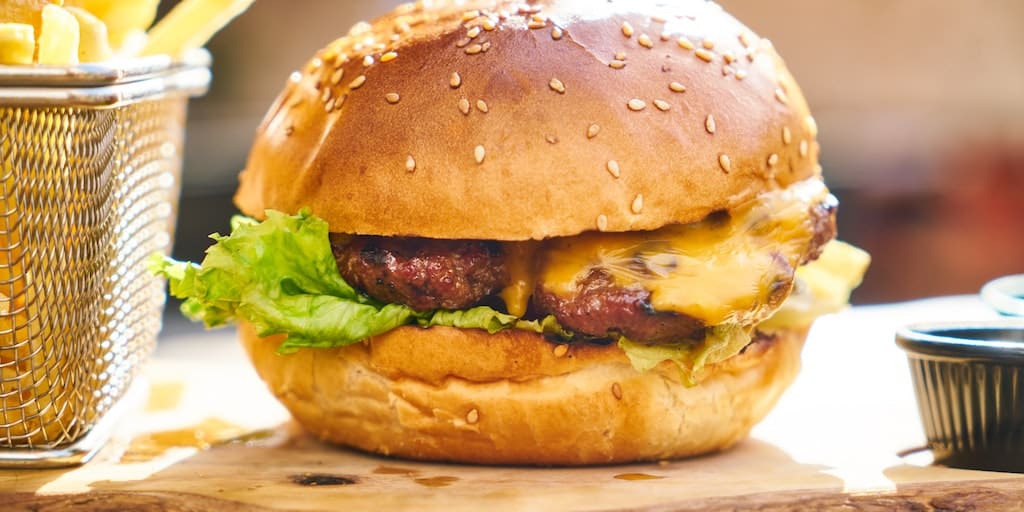 I'm a huge fan of red wine venison stew and all its flavors.
It's hearty and meaty, but there's just a little bit of sweetness to it as well.
Plus, the flavors are perfect! It tastes like something you would want to eat on Christmas Day.
This stew is loaded with tender chunks of venison, potatoes, carrots, herbs, and spices.
It's delicious and hearty enough for an entire family to enjoy.
Shepherd's pie is a classic British dessert that has a little bit of everything.
Filled with meaty ground beef, soft carrots, and juicy mushrooms, this pie will brighten up even the hungriest of appetites.
The best part?
It only takes 30 minutes to make!
If you're looking for a new way to impress your friends, look no further than this meaty braised venison roast.
The combination of tender venison with sweet carrots and creamy mashed potatoes is the stuff of legends.
This dish is so scrumptious that everyone will want seconds.
Serve this succulent meal with roasted corn and cauliflower for a complete meal.
Yum!
If you're a fan of venison stew, you've probably heard of this recipe before.
I know I used it dozens and dozens of times when I was growing up – especially on cold winter nights.
And now that I have my own children to feed, I use it all the time.
It's flavorful, hearty, and so easy to make.
And what could be better than that?
Just combine your ingredients in the Crockpot before bedtime and wake up to delicious venison stew with great aromas!
This savory venison and wild rice bake is the perfect way to enjoy your favorite Thanksgiving ingredients.
The venison adds a meaty flavor while the wild rice adds a nutty crunch.
Plus, it's loaded with protein-rich ingredients like mushrooms, kale, and onions.
It's also stuffed with plenty of vegetables.
Red potatoes, carrots, spinach, and bulgur add color and fiber to this dish.
Serve it with roasted veggies or a grilled chicken for an easy dinner that everyone will love.
Backstrap is a traditional Thanksgiving dish made with smoked backstrap, and this stuffed version is the perfect way to show off your culinary skills.
It's filled with a meaty stuffing that features venison stock, herbs, and spices.
This combination of flavors is like a feast for the senses!
Serve this delicious recipe on its own or pair it with roasted veggies for a complete meal.
Either way, you'll fall in love with every bite.
Be sure to buy your deer steaks from a reputable source.
If it's been more than a year since you last had one, it's likely the meat is rubbery and dry.
In addition, if you cook the fish for too long, it will turn tough and rubbery.
So this isn't quite as tender as fried chicken or catfish, but it still tastes good.
It's hard to imagine grilled venison steak as anything other than a complete savior, but it is.Go to RecipeIt's hard to imagine grilled venison steak as anything other than a complete savior, but it is.
This recipe is so easy to make and comes out with a gorgeous brown crust on the outside and juicy pink center.
The thick cut of meat and the seasonings give you a full experience from start to end.
If you can grill, then you should be able to make this amazing dish in no time!
There are plenty of great ways to cook venison, but this stew is a game-changer.
It's hearty, flavorful, and so easy to make.
You'll need just five ingredients: venison, carrots, onions, garlic cloves, and chili powder.
So you can whip it up in less than 30 minutes.
Looking for a spicy and flavorful meal that's packed with nutrition?
This venison recipe is the perfect choice.
Not only does it have a rich and creamy sauce, but the meat has succulent flavors like garlic, ginger, and chilies.
It's so delicious you'll want to lick your plate clean.
Trust me, once you try this dish, you won't be able to say no to it!
Meatloaf is a classic summer meal that everyone loves.
But if you're looking for a way to make it extra special, give this venison meatloaf recipe a try.
It has all the flavors of traditional meatloaf – ground beef, onions, potatoes, and seasonings.
Then, you add wild rice and sliced apples for added textures and sweetness.
This recipe also calls for cheddar cheese, which is an excellent substitution for kraft.
There are no preservatives or additives in this recipe (except for the wild rice), so it's 100% healthy.
This BBQ venison sandwich is the best way to celebrate your love for barbequed meat.
It's packed with tender pulled pork, tangy coleslaw, and zesty barbecue sauce.
The rich meat flavors will transform the humble lettuce and tomato into a mouthwatering feast!
Spread on a soft bun, you can enjoy this delicious snack as an appetizer or side dish.
If you're looking for something to serve with pasta, this venison ragu is perfect.
It has the same bold and earthy flavor of the original, but it's far lighter.
The meat is tender and falls off the bone.
Creamy and garlicky, it pairs well with a wide variety of pasta dishes.
If you love venison and can't get enough of it, this recipe is the perfect one to try.
It's rich, flavorful, and perfect for serving as a main dish or side.
The flavors are bold, savory, and delicious.
Plus, if you want to make something extra special with your leftovers, this slow cooker venison roast will be a hit!
This venison stroganoff is a delicious recipe for the holidays!
The mild flavor of venison pairs beautifully with the rich sauce.
This recipe combines fresh veggies, creamy mushroom sauce, and tender meat.
It's a great way to show your family how much they mean to you.
Serve it with crusty bread and enjoy!
If you're feeding a crowd and have time to spare, this venison chili recipe is for you.
And it's easy to make.
All you need are some jars of stewed tomatoes, celery, onions, and peppers.
Pour in the venison meat, add water, and simmer until it melts.
This recipe also comes with a can of Cajun seasoning that makes everything taste better!
Let's get started with something a little bit different.
This venison egg roll in a bowl is the perfect addition to your next potluck.
The veggies are cooked in a rich and flavorful sauce made from ketchup, soy sauce, sesame oil, Sriracha, ginger, garlic, and sake.
It's incredibly easy to make and will definitely satisfy even the pickiest eaters.
I love these meatball sandwiches.
They're so tender, juicy, and packed with flavor!
This recipe is a terrific way to use leftover venison.
The best part about this recipe is the sauce.
It's full of garlic and spices that make it taste like a thousand-year old grandma.
Use this as your main dish for dinner and I bet you won't want any leftovers.
When you're craving something a little more hearty and flavorful, this venison curry is definitely for you.
It combines the protein with veggies like onions, peppers, carrots, potatoes, and cauliflower rice to create a meal that's bursting with bright flavors.
If your meat is shy of tenderness (and) but you don't want to go low-carb or Paleo just yet, this would be great for meal prepping!
Looking for a new way to make pastrami?
This venison pastrami is the one for you!
Each slice of tender venison provides a succulent, flavorful contrast to the rich and beefy pastrami.
There's no need to add filler or sauces because the meat takes care of that.
It's like having a bit of both worlds in one dish.
21. Loaded Venison Queso Dip
If you're looking for a meat-free dinner option, this is it!
It has everything you could want in a queso dip: cheese, jalapeños, black beans, and more.
But that's not all. It also packs in some veggies to keep things healthy and filling.
Toss the ingredients into a food processor and blend until smooth.
This is best served with chips or fresh tortilla chips.
These venison lasagna stuffed shells are the ultimate comfort food.
They're made with a savory tomato-based sauce, making them super filling and perfect for rainy days.
The meaty and melt-in-your-mouth ground venison is cooked until fork tender, so you can fill every last inch of this delicious dish.
For some extra flavor, toss in some Italian sausage or add some pepperoni.
Either way, these lasagna stuffed shells are sure to be a hit!
I don't know about you, but I love a good venison Wellington.
It's the perfect balance of flavor and texture.
When browning the meat, it needs to cook in coconut milk and seasonings for a minimum of 45 minutes.
The longer it cooks, the more tender the meat will be.
Once cooked, layer some sliced potatoes on top of that and finish with juicy mushrooms and smoked salmon.
It may look elegant – there are no vegetables involved – but it tastes like comfort food at its finest.
In honor of the season, I'll share one of the best burgers on Earth.
This ground venison burger is not only meaty but also delicious.
It's a blend of venison, beef, and bison that works so well together.
It's packed with flavor from the sweet maple syrup, spicy horseradish sauce, and tangy blue cheese dressing.
Plus, it has a crispy bun to soak up all that yumminess!
Looking for a way to cook up some venison in the comfort of your home?
This venison stir fry is the perfect solution!
It's easy enough to make on busy weeknights but loaded with all the pristine flavors you crave.
The veggies are cooked in a delicious blend of soy sauce, sesame oil, garlic, ginger, and black pepper.
Serve it over rice or noodles for a hearty meal.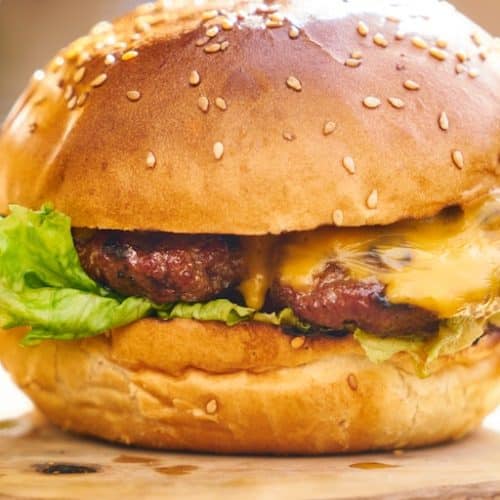 American Barbecue Deer Sandwich
Barbecue Deer Sandwich is a sandwich that features barbecue-flavored deer meat as the main ingredient. The deer meat is typically slow-cooked or grilled until tender, then combined with other ingredients such as sauce, cheese, and vegetables, and served on a toasted roll or bread. This dish is a delicious and hearty option for those who enjoy the rich flavor of venison, as well as the smoky, tangy taste of barbecue sauce.
Ingredients
1

Deer

Roast

1

Tbsp.

Olive Oil

1

Onion

4

Garlic

1

Cup

Sauce

1/2

Cup

Beer

1

Tbsp.

Apple Cider Vinegar

1

tsp.

Dijon Mustard

1/2

tsp.

Salt

1/2

tsp.

Pepper
Instructions
Begin by allowing the deer roast to reach room temperature for 30 minutes before cooking. This will result in a better sear and even cooking. Pat the meat dry with a paper towel.

Heat a skillet over medium-high heat with olive oil. Sear the roast on all sides until a brown crust forms, this may take 15-20 minutes.

Transfer the seared roast to a slow cooker. Cover with sliced onions, minced garlic, barbecue sauce, beer or beef/deer stock, apple cider vinegar, Dijon mustard, salt and pepper.

Cook on low for 8 hours or until the meat is easily shreddable with forks. If the meat is tough, cook for an additional time.

To serve, place the shredded meat on a bun, add more barbecue sauce, and top with pickles. Enjoy!
Video
Nutrition
Calories:
428
kcal
Carbohydrates:
46
g
Protein:
36
g
Fat:
9
g
Saturated Fat:
2
g
Polyunsaturated Fat:
1
g
Monounsaturated Fat:
5
g
Cholesterol:
128
mg
Sodium:
421
mg
Potassium:
576
mg
Fiber:
1
g
Sugar:
2
g
Vitamin A:
7
IU
Vitamin C:
4
mg
Calcium:
31
mg
Iron:
6
mg
---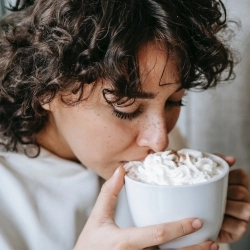 Latest posts by Grace Lambert
(see all)