Meatloaf is one of the most popular American dishes, thanks to its rich meaty flavor and excellent texture.
Tasting a bite of a juicy, well-cooked meatloaf is terrific but making this delicious meal from the comfort of your home makes the experience transcendent.
Though meatloaf is easy to prepare, there is one thing that can blunder your cooking experience—cook time.
The time it takes to cook meatloaf varies depending on its size.
However, if using the standard 4x4x8-inch loaf pan and temperatures of 350 °C, one hour is enough.
Avoid cooking your meatloaf for less than one hour as it will undercook inside; also, don't cook it for longer as it may burn, affecting the taste and texture.
Keep reading if you have been wondering how long you should cook your meatloaf.
In this article, we set the record straight regarding how long you can cook this mouth-watering dish.
How Long To Cook Meatloaf per Pound
If using the standard temperature of 350°F, it takes about 45 to 50 minutes to cook a pound of meatloaf.
To check whether your meatloaf is ready, use a thermometer to measure the internal temperature; 160°F would be ideal.
How Long To Cook Meatloaf at 375
The standard temperature of cooking meatloaf is 375 °F; if you set it lower than this, there are high chances of the inner parts being undercooked, while if higher, the crust will burn.
To make up for the decrease in temperature when opening the oven, preheat it to 425°F, then set it to 375 °F when putting your meatloaf.
If cooking your meatloaf at 375 °F, it will take one hour for it to be ready.
Avoid the temptation to cook it for longer as it may burn or for a shorter period because it will undercook on the inside.
For better results, bake your meatloaf for 35 minutes at 375 °F to allow it to cook inside, then increase the temperature to 400°C for 25 minutes to give it an attractive brown color and a delicious crust.
How Long To Cook a 2LB Meatloaf at 375
One hour is enough to cook a 2lb meatloaf using temperatures of 375°F.
Cooking your 2lb meatloaf for more than one hour may lead to it drying, causing it to be crumbly and hard.
If you are uncertain whether your meatloaf is ready after cooking it for one hour, check the internal temperature; it's ready when at 155°F.
To prevent it from cracking, allow it to rest for 10 minutes after removing it from the oven before serving.
How Long to Cook a 4LB Meatloaf
If using the recommended temperatures of 350 °F, cooking a 4 lb meatloaf will take two and a half hours.
Before taking your product from the oven, use a thermometer to confirm the internal temperature.
A 2lb meatloaf is fully cooked when it has an internal temperature of between 160°F and 165 °F.
How Long to Cook a 4 LB Meatloaf at 400
It will take approximately two hours for a 4lb meatloaf to be ready when cooking at 400°F using a regular oven.
Using an air fryer may reduce the cooking time to one and a half hours.
To check whether your 4lb meatloaf is ready, look into its internal temperature; it's ready when reading 160 °F.
How Long Do You Cook Meatloaf In An Air Fryer?
If you don't want your meatloaf to be too greasy, it's wise to cook it using an air fryer.
An air fryer has a rack that allows all the grease to drip through the basket; hence doesn't leave the final product too greasy.
Cook your meatloaf in a preheated air fryer for 30 minutes; it's ready when its internal temperature is at 165°F.
After removing your meatloaf from the air fryer, let it rest for around 20 minutes before serving to prevent it from falling apart due to high temperatures.
How Long Does It Take for Meatloaf to Cook in a Skillet?
Using a skillet is one of the easiest and simplest ways of cooking a meatloaf.
This method gives the outside of this comfort food a perfect crispy texture and allows the internal part to remain juicy and soft.
Additionally, it makes the clean-up process easy since it causes minimal splattering.
To obtain a well-cooked and soft product, cover it and cook for 30 minutes under medium heat.
Meatloaf Cooking Tips When Cooking Meatloaf at 350 °F
The recommended temperature for cooking meatloaf is 350 °F.
When cooking your meatloaf at this temperature, follow the tips below:
For better results, prepare the meatloaf about 5 hours before the cooking time and refrigerate
Ensure your meatloaf has enough fat as it will liquefy on heat, leading to a soft product. If using lean meat, compensate by adding a liquid like milk or vegetable fat to prevent dryness in the final product.
Consider using seasoned crackers or bread crumbs if you don't have bread.
Use a meat thermometer to monitor the internal temperature of your meatloaf. Remove it from the oven once it gets to 160°F.
Should You Drain Your Meatloaf When Cooking It at 375?
If you choose to bake your meatloaf at 375°F, it's advisable to drain excess fat ten minutes before removing it from the oven, especially if using fatty meat.
Draining excess fat ensures that the surfaces dry fully, leading to a crunchy and soft top; otherwise, it will be soggy and crumbly.
Should I Cover My Meatloaf When Cooking?
It's essential to cover your meatloaf with clean aluminum foil when cooking.
Covering prevents splatters that burn within the cooking gadget, leaving a displeasing odor.
Additionally, covering your meatloaf helps it retain moisture, preventing it from drying out.
Don't cover your meatloaf throughout the cooking period; remove the aluminum foil during the last 20 minutes to give it a pleasant even brown appearance and an amazing crunchy texture.
How to Store and Reheat Your Leftover Meatloaf
After cooking, refrigerate your meatloaf leftovers within 12 hours using plastic wrap, aluminum foil, or an airtight container to prevent contamination.
The shelf-life of your cooked meatloaf depends on your storage conditions; however, they should last about four days in the fridge.
To further extend the shelf-life of your cooked or uncooked meatloaf to six months, cover it in an airtight bag or aluminum foil and place it in the freezer.
On defrosting your meatloaf leftovers, consume them within two days to avoid food poisoning.
To reheat your leftover meatloaf, follow the steps below:
Step 1: Preheat your oven to 250°F
Step 2: Put the leftovers in a baking pan.
Step 3: Sprinkle three teaspoons of water or broth to add moisture.
Step 4: Cover the pan with aluminum foil
Step 5: Set the oven to 30 minutes
Step 6: Cool the meatloaf and serve
What Should You Serve with Meatloaf?
There are numerous dishes that you can use as accompaniments for your meatloaf.
They include:
Mashed potatoes
Steamed vegetables
Roasted garlic potatoes
Carnival Squash.
Creamed Peas With Mushrooms
FAQs
How do I know if my 2-pound meatloaf is ready?
To know if your 2-pound meatloaf is ready, check its internal temperature and appearance.
It's ready to eat when the temperature on the inside is 155°F and the outside is evenly brown.
How long does it take to cook a meatloaf at 375?
It takes approximately 50 minutes to cook a meatloaf at 375 °F when using a standard size pan.
If you use a larger pan, the time will increase to about 90 minutes, while when using a smaller one, it will decrease to 20 to 30 minutes.
How Long Does It Take to Bake Frozen Meatloaf?
If you had previously prepared your meatloaf and frozen it, bake it for a minimum of 90 minutes.
Your meatloaf is ready and safe to take when its interior temperature reads 155°F.
Why does my meatloaf fall apart after cooking it at 350°F?
Your meatloaf falls apart after cooking it at 350°F because it doesn't contain adequate amounts of binding agents.
To prevent this, prepare your meatloaf using bread crumbs and eggs; they will bind the meat together, preventing any cracks which lead to falling apart.
Additionally, your meatloaf could fall apart if it's overcooked; the prolonged heating makes it dry out, causing cracks.
How long to cook a 1lb meatloaf?
Cooking a 1 lb meatloaf takes between 35 and 45 minutes when using a regular oven and temperatures of 350°F.
This cooking time would increase to 90 minutes if you had previously frozen the meatloaf.
How do I keep my meatloaf moist?
Add diced onion, milk, eggs, and ketchup to the dough to keep your meatloaf moist.
All these ingredients work together to ensure that your meatloaf is moist and soft.
Conclusion
There you have it!
We hope this article serves you well and helps you prepare your favorite American dish within the right cook time.
If you have some time to spare, follow all the cooking tips closely, and you can end up with a delicious meatloaf that will leave your family wanting more before the close of the day.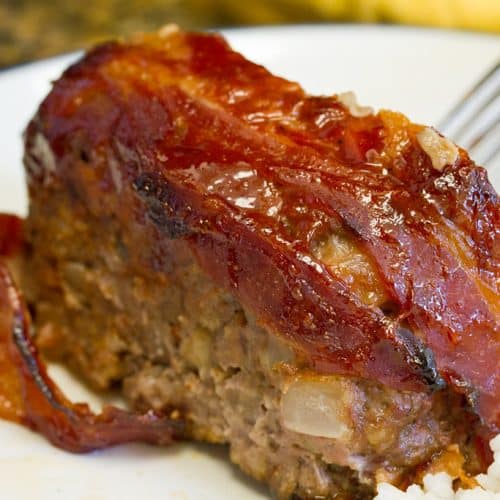 Meatloaf Recipe
Meatloaf is one of the most popular American dishes, thanks to its rich meaty flavor and excellent texture.
Ingredients
1 ½

pounds

ground beef

1

egg

1

onion

chopped.

1

cup

milk.

1

cup dried

bread crumbs

salt and pepper

to taste.

2

tablespoons

brown sugar

2

tablespoons

prepared mustard
Instructions
Preheat oven to 350 degrees F (175 degrees C).

In a large bowl, combine the beef, egg, onion, milk and bread OR cracker crumbs. …

In a separate small bowl, combine the brown sugar, mustard and ketchup. …

Bake at 350 degrees F (175 degrees C) for 1 hour.
Video
Nutrition
Calories:
605
kcal
Carbohydrates:
43
g
Protein:
33
g
Fat:
32
g
Saturated Fat:
12
g
Polyunsaturated Fat:
2
g
Monounsaturated Fat:
13
g
Trans Fat:
2
g
Cholesterol:
135
mg
Sodium:
537
mg
Potassium:
593
mg
Fiber:
3
g
Sugar:
11
g
Vitamin A:
131
IU
Vitamin C:
2
mg
Calcium:
189
mg
Iron:
5
mg
---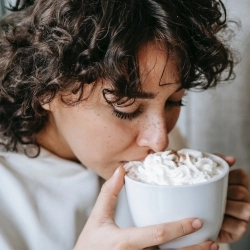 Latest posts by Grace Lambert
(see all)